— -- Shetamia Taylor, 37, was attending a peaceful protest rally in downtown Dallas with her four sons on Thursday night when the event was overtaken by chaos and carnage.
A sniper opened fire on officers at the demonstration, where people were protesting against the recent fatal police shootings of two black men, Alton Sterling in Louisiana and Philando Castile in Minnesota.
Amid the spray of bullets, Taylor frantically threw herself in front of her children as the boys tried to run to safety. She was shot in the right calf while shielding her 15-year-old son on the ground. The other three boys scattered, Taylor's sister, Theresa Williams, told ABC Dallas affiliate WFAA.
"She jumped on top to cover him on the ground as she pushed him in between two cars in the curb," Williams said. "All she could think about was her other three boys — where are they at."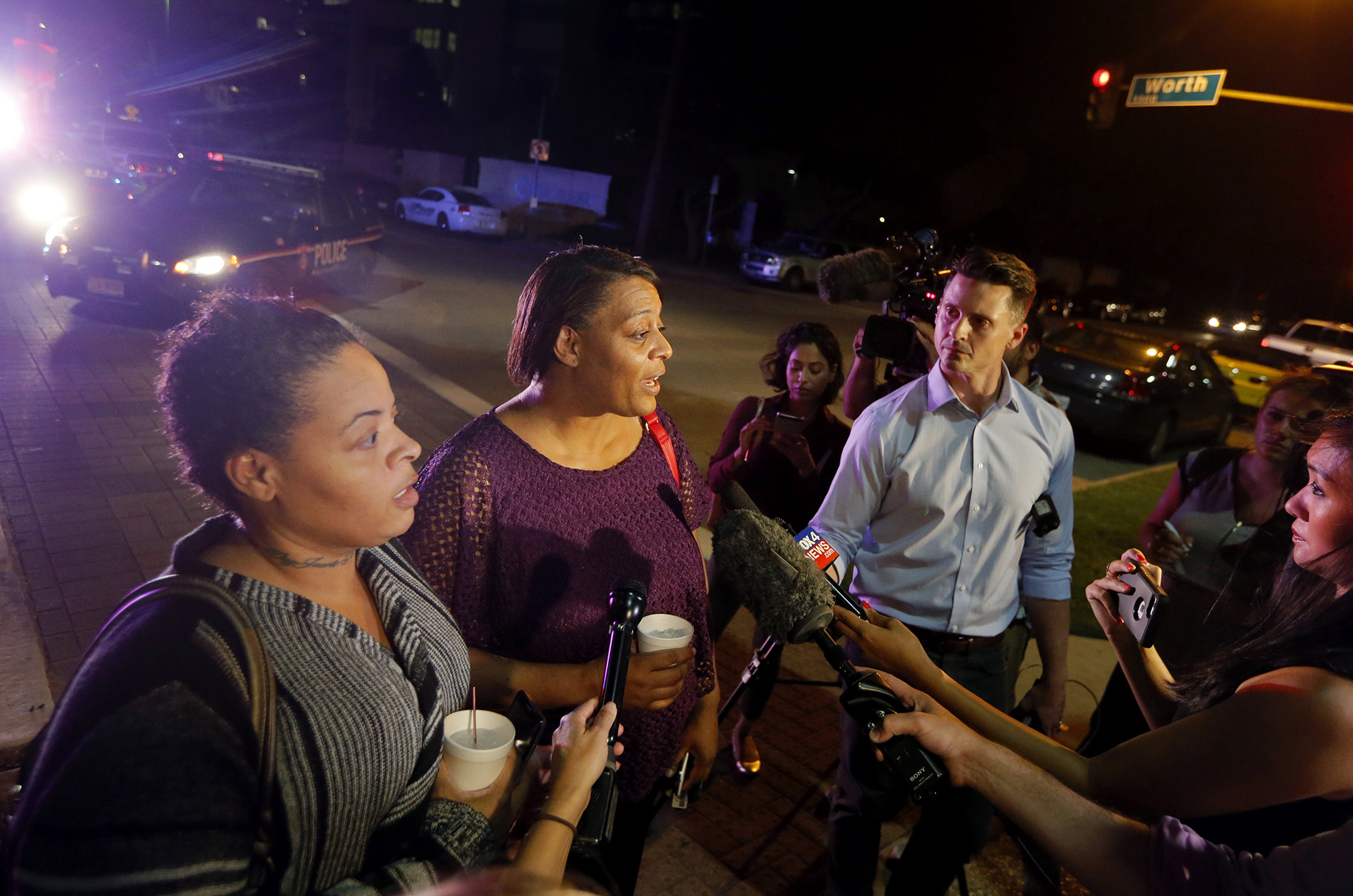 Taylor lay there protecting her son for about five minutes before police rescued them. She underwent surgery early this morning and is expected to recover, Williams said.
"She's not so much worried about the gunshot wound she has on her leg," Williams told WFAA. "We're watching the news in the hospital room, and all she can do is say, 'Lord, be with those families of those police officers.' And that's what she kept repeating."
At least 12 police officers were shot ambush-style by at least two snipers at the rally Thursday night, officials said.
Five officers were killed. The conditions of the seven others remain unknown. Taylor was one of two civilians injured.
Taylor was separated from some of her sons in the hectic aftermath. Her other boys were stuck behind a police barricade at a hotel near a parking garage where officers engaged in a standoff with a suspect for several hours, Williams told The Associated Press.
A Dallas city official announced at about 3:30 a.m. that the standoff was over. That suspect is now dead, and three others are in custody, according to Dallas Mayor Mike Rawlings.