— -- Ten people were dead and at least another seven injured in a massacre at an Oregon community college when a gunman opened fire in a classroom, authorities said.
The shooter -- identified as Chris Harper Mercer, 26, by three law enforcement sources briefed on the case -- was killed in a gun battle with police after officers responded to the scene at Umpqua Community College in Roseburg just before 10:40 a.m. It was not clear if the shooter was counted among the 10 dead.
Douglas County Sheriff John Hanlin Thursday night said that police continued to investigate the shooter's identity, but "you will never hear me mention his name."
"I will not name the shooter," Hanlin said. "I will not give him the credit he sought prior to this horrific and cowardly act."
The shooting drew outrage from President Obama, who praised the actions of first responders and the "really good" people who live in Roseburg before slamming those in Congress fighting against gun restrictions.
"It cannot be this easy for somebody who wants to inflict harm on other people to get his or her hands on a gun," he said at a press conference in the White House.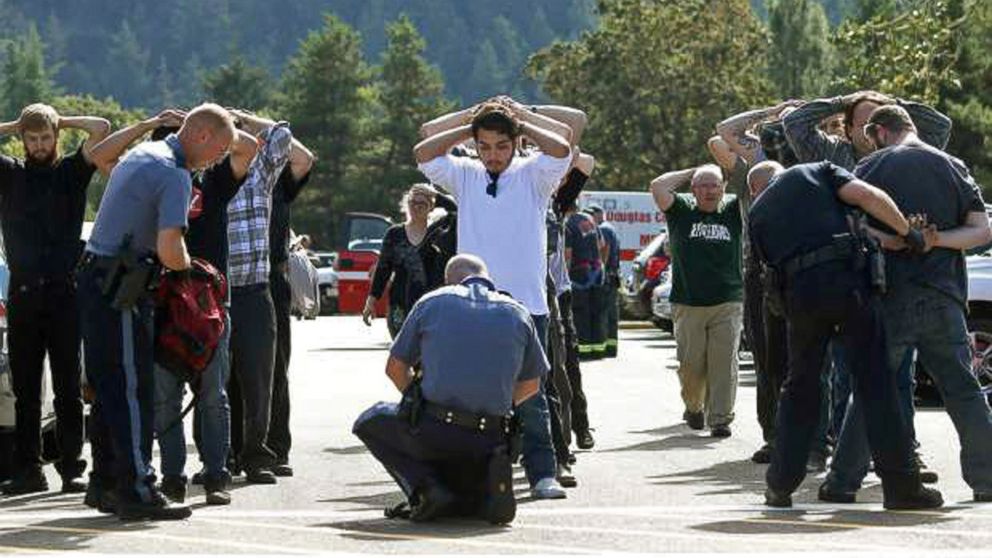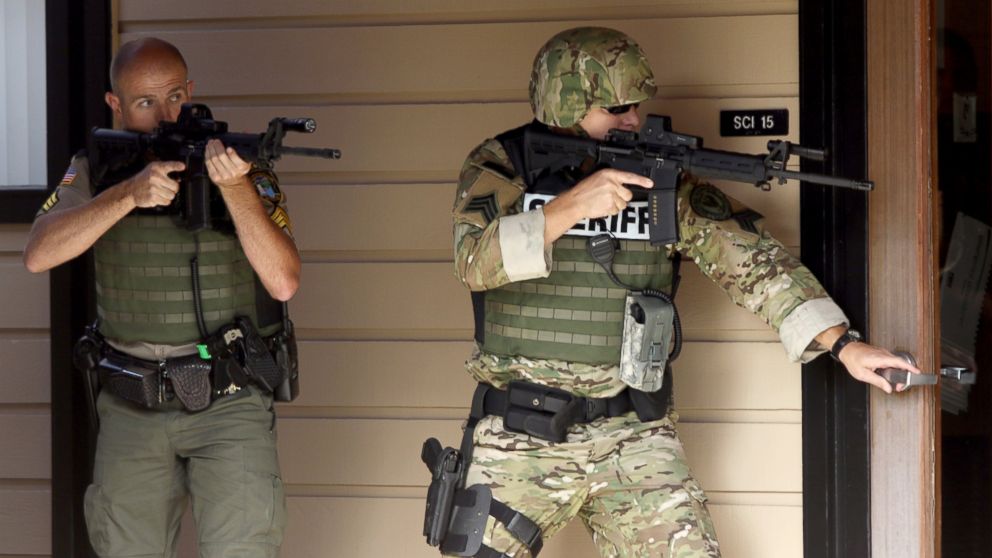 Of the seven people injured, three were in critical condition, according to the Douglas County Sheriff's Office. But there were conflicting reports about the total number of injuries.
Mercy Medical Center, a hospital located five miles from the school, reported that it has received nine patients and another three are en route.
The director of another local facility, Sacred Heart Medical Center, confirmed that they received three female patients from the shooting, all between the ages of 18 and 34 though their conditions have not been released publicly. Two of the patients "quickly went to the operating room," the director said.
Sources briefed on the matters said four guns were found at the scene including one AR-style rifle.
The motive for the shooting remained unclear, but law enforcement sources said they believe they have identified the suspect.
They were conducting a background investigation into his life and were reviewing messages he left behind.
The horrific shooting unfolded at 10:38 a.m. local time. Hanlin said that the shooter was initially located in one of the school buildings and confirmed that the shooter fired at officers.
Two officers then fired back at the gunman and killed him.
Witness Kenneth Ungerman told ABC News that he was talking to a National Guard recruiter outside of the building where the shooting occurred when they heard a shot.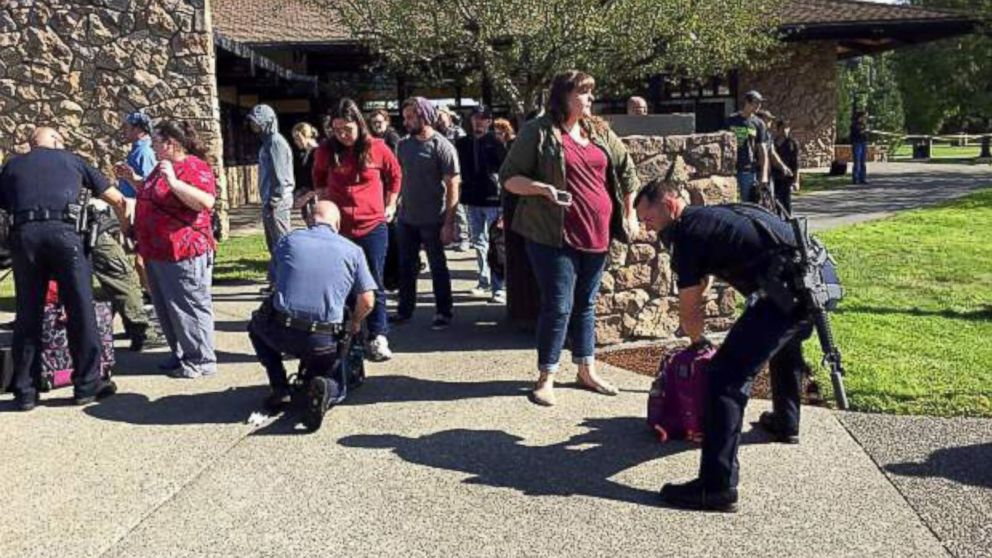 "We heard a gunshot, we look over," Ungerman told ABC News. "I saw a male with a gun go around the corner to Synder Hall.
"We looked up and we saw him go around the corner, Then we heard more gunshots so we knew what was going on. We were yelling for people to get out of there," he said.
Students and faculty members were bused to a local fairgrounds site, and relatives were told to pick their loved ones up there. There will be counselors at the fairgrounds "for UCC students, staff and their families who need them," the sheriff's office tweeted.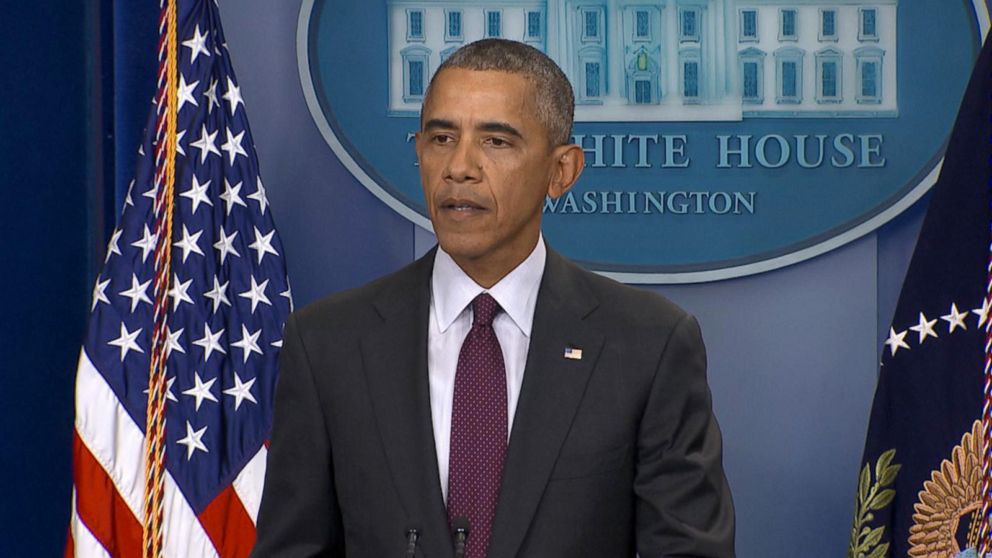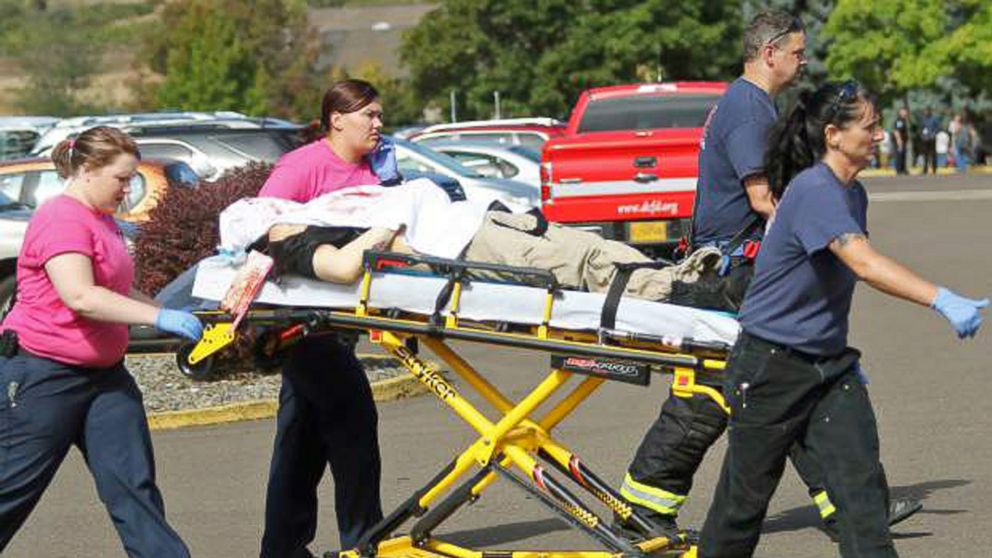 Since the 2012 shooting at Sandy Hook Elementary School, federal law enforcement agencies have taken a forward leaning approach to these types of incidents, pushing resources into the field as quickly as possible.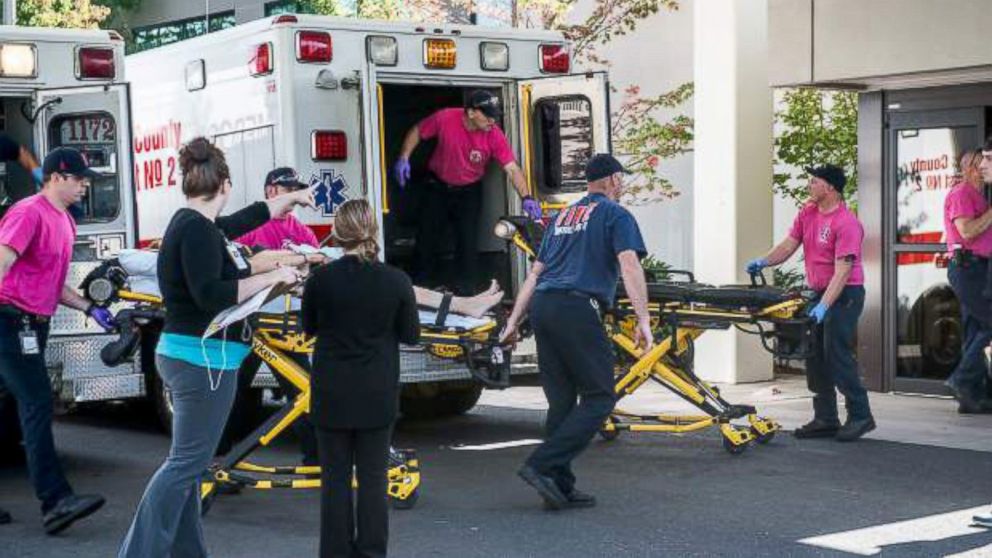 Umpqua Community College has about 3,300 full-time students and 16,000 part-time students. It is located about 70 miles south of Eugene.
The school has since announced that they will close campus until Monday.
The situation at Umpqua Community College is the first school shooting with multiple fatalities since late October of last year. At that time, five people were killed and one injured at a shooting at Marysville Pilchuck High School in Washington state.
ABC News' Jack Date, Pierre Thomas, Josh Margolin, Mike Levine and Stephanie Wash contributed to this report.
Get real-time updates as this story unfolds. To start, just "star" this story in ABC News' phone app. Download ABC News for iPhone here or ABC News for Android here.