— -- Nearly one year has passed since killers "came in like thieves in the night," the local sheriff said, gunning down eight family members in four homes along rural roads in Pike County, Ohio, but the shocking murder is still unsolved.
Some of the family members, who were found April 22, 2016, were found shot to death in their beds, including a woman as she was lying in bed with a 4-day-old baby, officials said.
The victims were all members of the Rhoden family, identified as: Hannah Gilley, 20; Christopher Rhoden, Sr., 40; Christopher Rhoden, Jr., 16; Clarence "Frankie" Rhoden, 20; Dana Rhoden, 37; Gary Rhoden, 38; Hanna Rhoden, 19; and Kenneth Rhoden, 44.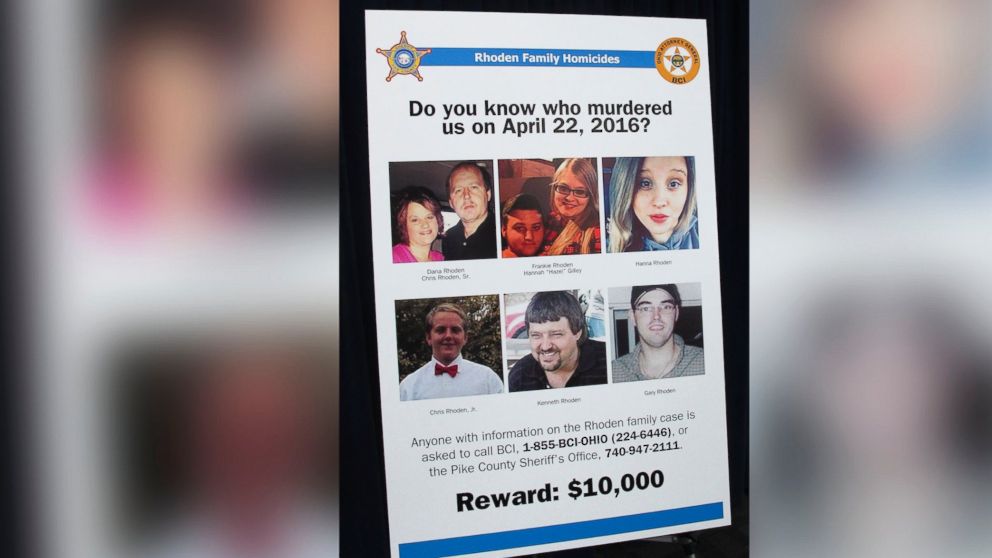 The killers "came in like thieves in the night," Pike County Sheriff Charles Reader said today, "and took eight lives, some being children, in the most horrific way I've ever seen."
Three young children -- the 4-day-old baby, a 6-month-old baby and a 3-year-old -- were found unharmed at the various shooting locations.
Ohio Attorney General Mike DeWine, whose office is leading the investigation, said at a news conference this morning, "We have made significant progress," however investigators are not able to announce arrests.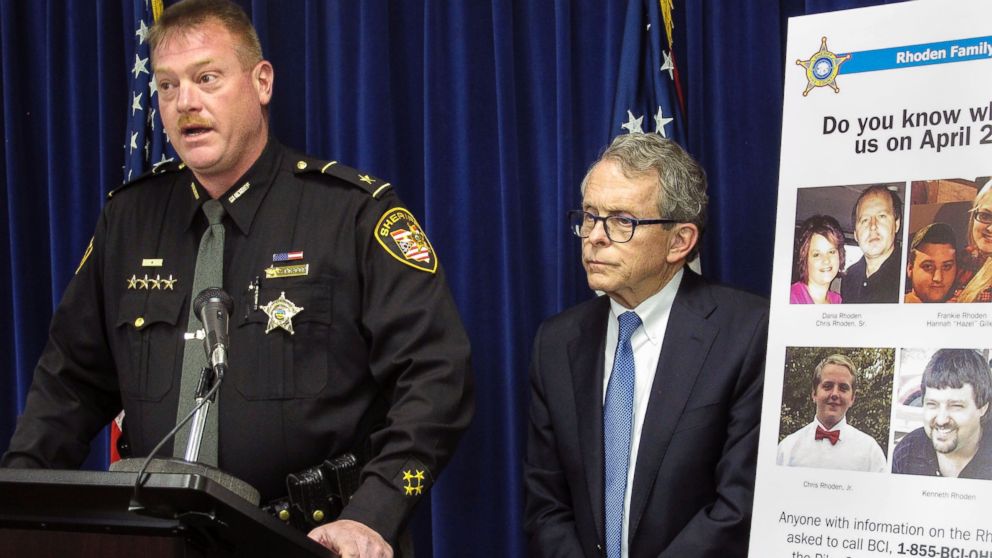 Authorities have received 883 tips, conducted 465 interviews (some with the same individuals multiple times), executed 38 search warrants and completed 60 cyberextractions of cellphone and DVR records, officials said today.
Seven of the eight victims were found in three homes along the same road in Peebles, a small village about 70 miles east of Cincinnati. The eighth victim was found later than the others in nearby Piketon, officials said.
Two of the family locations had "marijuana commercial grow operations," DeWine said today.
Agents from the FBI and the Drug Enforcement Administration are involved in the investigation, he said.
Reader said he feels certain that some people have not been truthful while talking to investigators. He added that one reason the investigation is moving slowly may be because of fear, "fear of retaliation if they come forward with tips."
"There are people who still have information out there, we still want them to come in and give information," DeWine added.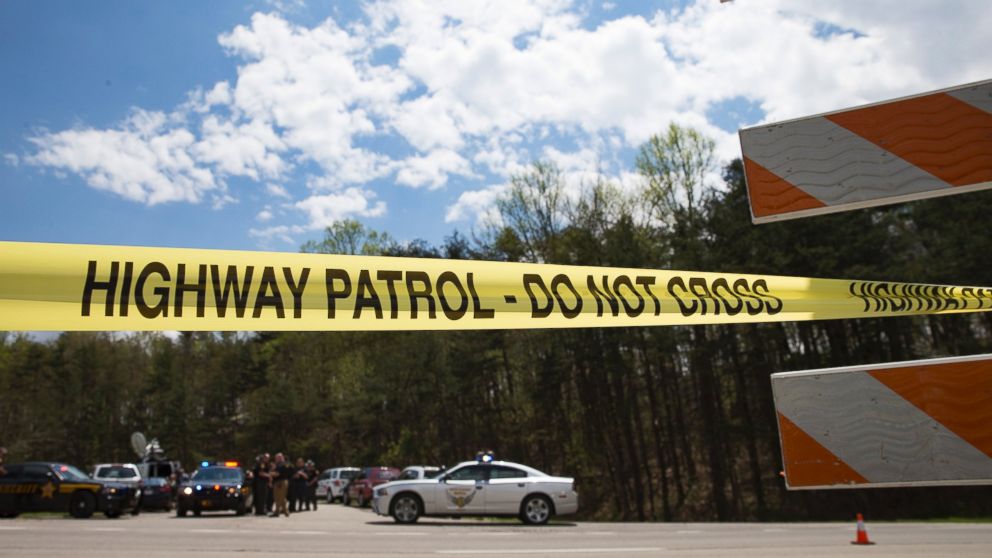 Reader vowed to find the killer. "We are getting closer. We will find you," he said. "We will arrest you, and you will be prosecuted."
Reader pleaded for anyone who has the financial means to donate to the Crimestoppers reward fund, which currently stands at $10,000 for information that leads to cracking the case.
DeWine said state investigators will remain in Pike County until the murders are solved.