Mysterious Tar-Like Substance Coats Homes in Michigan Neighborhood
Officials believe the as-of-yet unidentified substance fell from the sky.
February 17, 2016, 1:48 PM
— -- Residents in Harrison Township, Michigan, got a rude surprise on Sunday when they awoke to find a strange oily substance coating their cars and homes.
Days later, what the substance is and where it came from remain a mystery.
"Everybody's concerned," Harrison Township resident Paul Schlutow, 73, told ABC News today, adding that his major concern is finding out if the substance is harmful.
Schlutow said he contacted several organizations on Tuesday morning, including the local fire department, the Department of Environmental Quality and even the nearby Selfridge Air National Guard Base.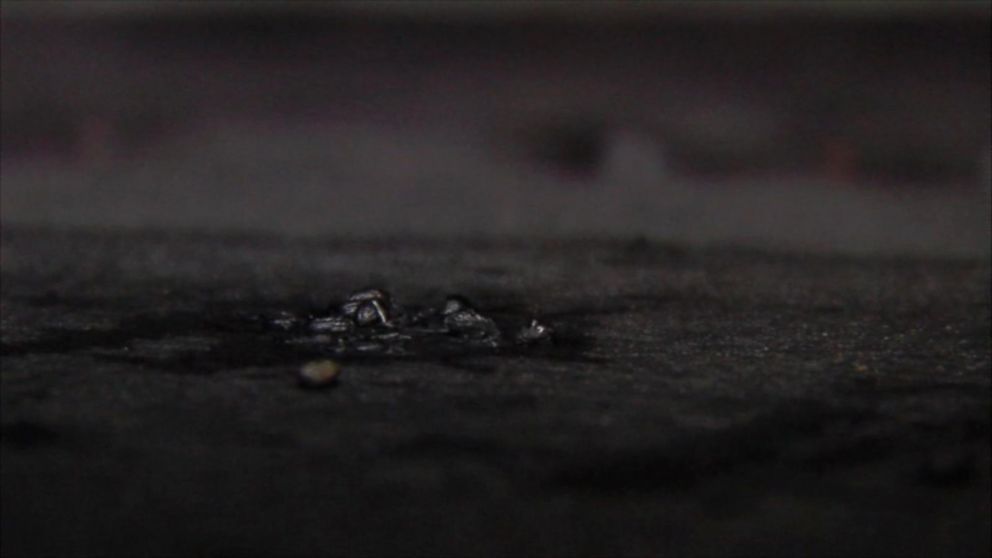 The fire department came by on Tuesday and inspected the scene. "It was an ash type of substance with a little bit on an oily consistency to it," Harrison Township Fire Department Chief Michael Lopez told ABC News.
"It appears to have fallen straight down," he added, noting that the substance was only found on the roofs of cars and homes, and not splattered across the sides.
This was the first instance of this substance appearing that Lopez could recall.
The fire department did not do any chemical analyses but was able to determine that the substance was not a fire hazard and turned over the situation to the airbase.
Schlutow said he believes the substance might have come from the airbase, as it is only a few miles away. However, in a press release today, the Selfridge Air National Guard Base stated that "there is no indication that the substance in question came from a military aircraft of any type."
The statement also noted that the airbase has "been in communication with the Michigan Dept. of Environmental Quality, which was sending a representative to the area in question to review the material."
"As Michigan's Hometown Air Force, we take being a good neighbor very serious," said Brig. Gen. John D. Slocum, commander of the 127th Wing and the Selfridge base commander. "We will continue to work with our local and state partner agencies to resolve this question."
The Department of Environmental Quality did not immediately respond to ABC News' request for comment.