— -- A natural gas explosion erupted into a massive ball of fire near Salem Township, Pennsylvania, this morning. One person was injured.
Forbes Road Fire Department Chief Bob Rosatti said in a press conference it was the "biggest ball of fire I've ever seen." As firetrucks "were coming around the bend, it looked like you were looking down in hell," he added.
The Forbes Road Fire Department was dispatched at 8:17 a.m. after multiple calls of a huge fire. Spectra Energy reported the incident, which involved the Texas Eastern pipeline owned by the company.
"Our first concern is for the safety of the community, our employees and any others who may be affected. We have activated our emergency response plan," Creighton Welch, manager of external communications for Spectra Energy, said in a statement.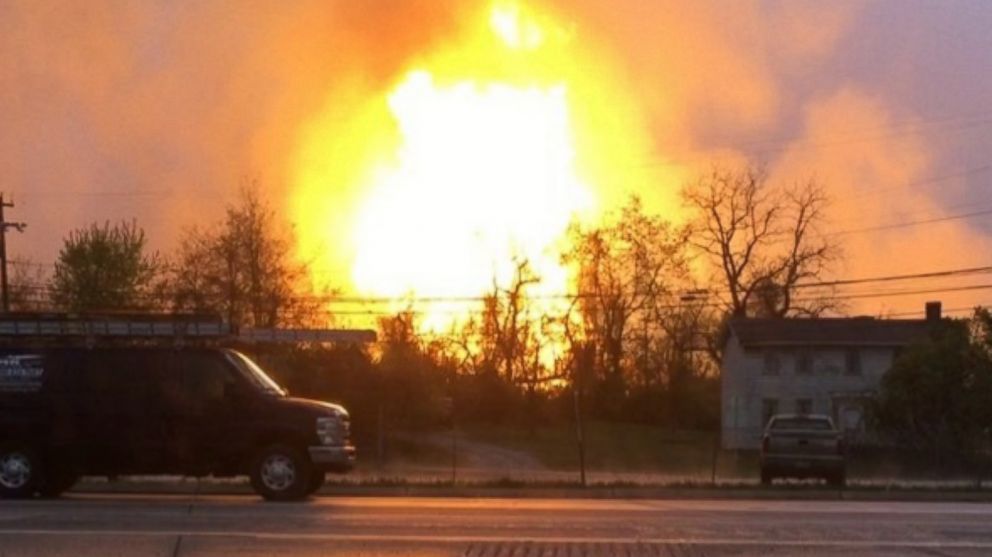 One man sustained burns after running out of his home and being exposed to the heat from the fire ball. The man described the explosion as a loud noise like a tornado.
The Delmont Fire Department said homes and businesses within a one-mile radius were evacuated. By 9:30 a.m. the flames started to die down and it was mostly black smoke, according to the fire department.
Approximately 10 to 12 homes remain in the evacuation zone. The explosion is being investigated.