— -- Listen up, Trump!
This Navajo artist from Albuquerque, New Mexico, says she has a message for the Donald.
Vanessa Bowen told ABC News today she has designed and produced "Make America Native Again" hats as a way of starting conversation about the problematic history behind Donald Trump's presidential campaign slogan -- "Make America Great Again" -- and to raise awareness for marginalized indigenous peoples in the U.S.
"When Donald Trump says, 'Make America Great Again,' what time period is he talking about?" Bowen, 31, said. "A lot of people overlook that America's history has been built upon injustice against other racial groups, including Native American people."
Bowen explained that making "America native again" means learning and respecting Native American values and culture that have been largely erased and disrespected by colonialism.
"It means going back to learning sustainability and learning to live in harmony with the environment," she said. "It means going back to a matriarchal society in which we value and respect our women. It means going back to a sense of unity and community in which we nurture and care for each other rather than tear apart and divide each other."
Trump's campaign has been an attack on these traditionally Native American values, Bowen said.
"[I]t's really sad that he says these really terrible things," she said. "He wants to build a wall that will truly divide people."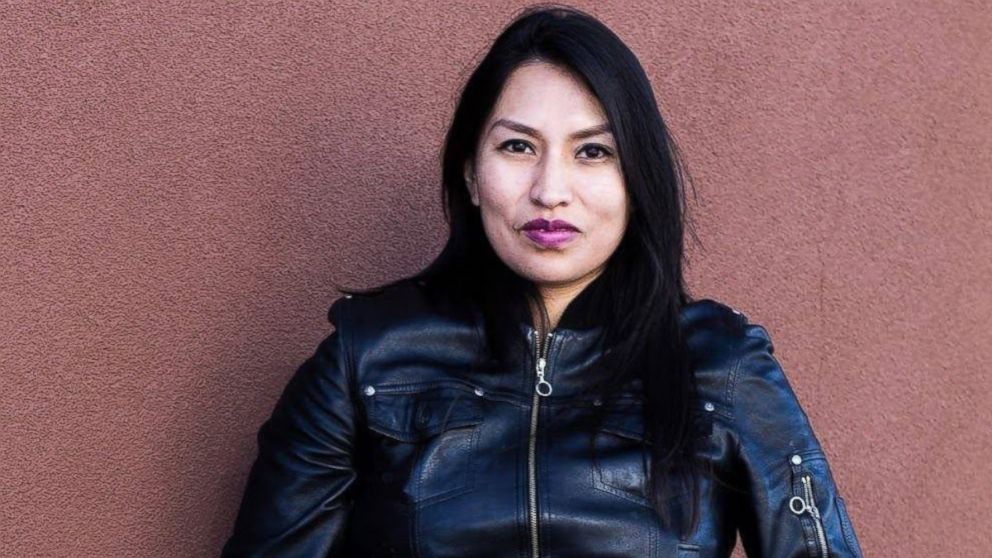 Though Bowen said she only had 12 hats originally produced for her friends, she's since gotten dozens of more orders and inquiries from people in her community.
The hats are currently being sold for $30 on her freelance graphic design business' website.
"It's encouraging to know my positive message is resonating with a good number of people," she said. "It's certainly striking a chord in our people's hearts."
And though Bowen said she's received backlash in the form of several "hateful" messages online filled with "ignorant stereotypes about Native Americans," she said she isn't discouraged.
"I just want to spread more awareness about Native Americans and encourage more natives to write and tell our own stories so more people can know the truth and don't have to rely on these false stereotypes," Bowen said.