— -- The Navajo Nation is mourning and pleading for help as clean storage water is depleting, after toxic spill from a mine has contaminated water flowing down the Animas River in Colorado into the San Juan River through Utah and New Mexico.
The spill happened Friday when a team of Environmental Protection Agency workers accidentally released 3 million gallons of wastewater containing heavy metals, including lead and arsenic, from the Gold King Mine in Silverton, Colorado, the agency said.
The Colorado Department of Public Health said Tuesday evening that the concentration of contaminants "continues to decrease" and the "department does not anticipate adverse health effects from incidental or limited exposure to metals detected in the water.
Though EPA administrator Gina McCarthy said at a news conference today that the agency's slow response was out of caution, Navajo Nation President Russell Begaye said the slow response is frustrating the Navajo people, who are "weeping every day" and in "dire need of clean water," not only for drinking, but also to sustain their organic farms and ranches.
"Our soul is hurting," Begaye told ABC News today. "I meet people daily that weep when they see me, asking me, 'How do I know the water will be safe?' The Animas River and the San Juan rivers are our lifelines. Water is sacred to us. The spirit of our people is being impacted."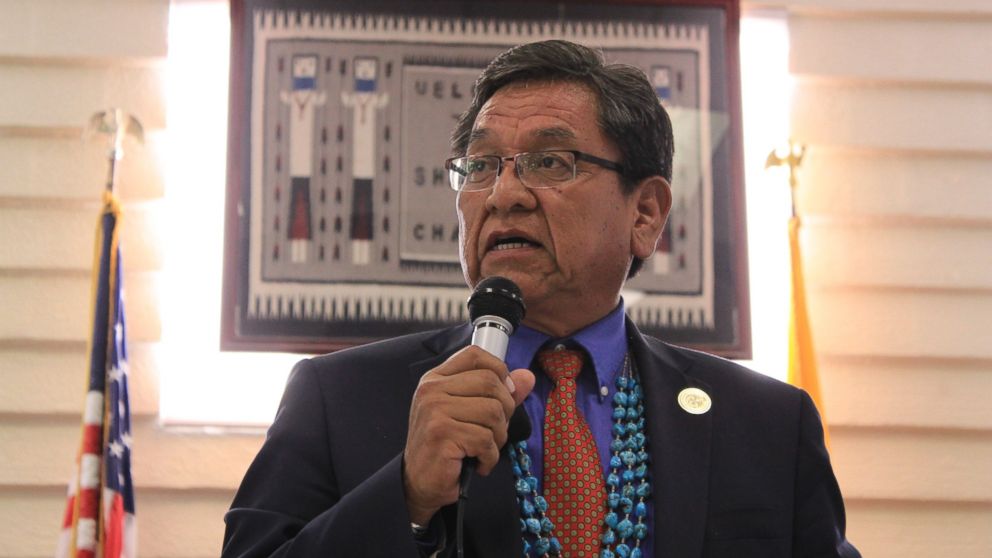 He explained that "basic drinking water" is becoming scarce as clean storage water is depleting more rapidly than expected.
"Bottled water is becoming scarce, and my people want to know what we can drink after the clean supply runs out," Begaye said. "We're hauling water from wells outside the disaster area and using our own Navajo Nation funds to run these trunks back and forth. We desperately need help from outside to get good quality, safe drinking water."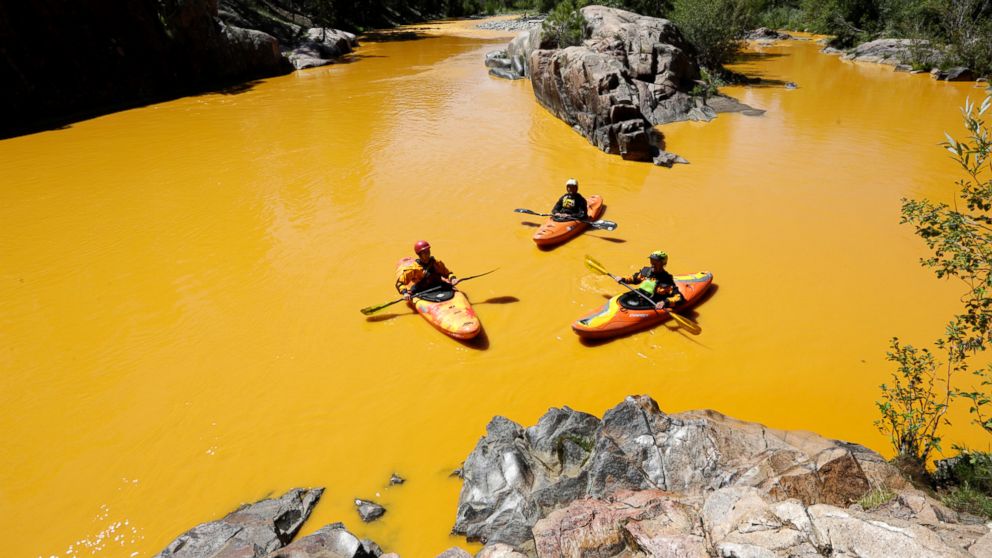 Additionally, farmers and ranchers will be losing thousands of dollars in revenue if they can't find a way to irrigate their crops and provide drinking water to their cattle and livestock, Begaye said.
"We are in the middle of farming season, which is only four to five months of the whole year, and farmers are baking me to help them save their crops, many of which are not fully ripe yet," he said. "The revenue from these crops is what our farmers need to live off for the rest of the year, so without irrigation water, they are doomed.
"Our ranchers, which have cattle, sheep, horses, goats and different livestock also graze and drink along the river," Begaye added. "But right now, all the cattle are penned up, and these ranchers have to haul their water in, which they're not prepared to do."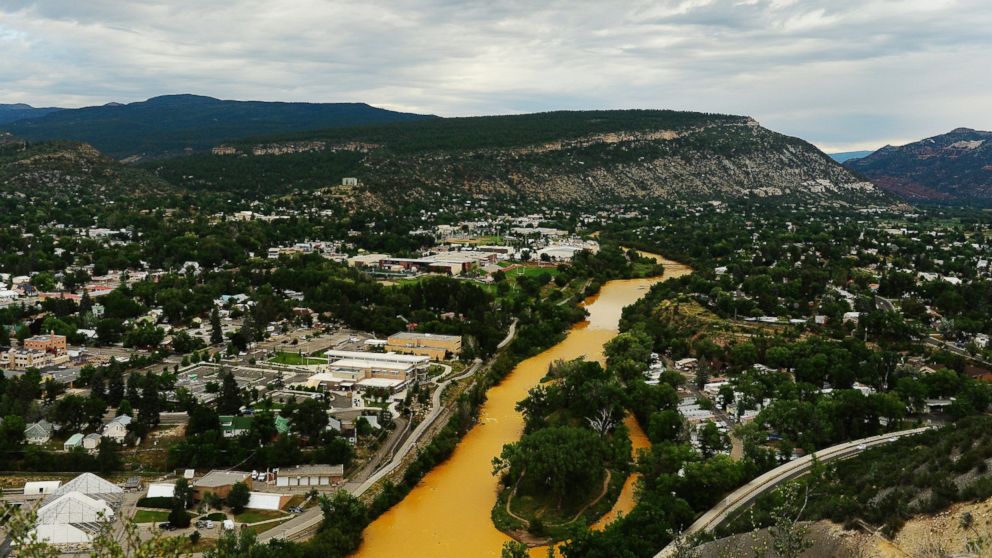 Begaye explained that the Navajo are well known for their organic crops and meat, but now with the river contamination, farmers and ranchers are scared they can't guarantee their consumers that their produce and products are going to be 100 percent organic.
Navajo tourism is also being affected because business owners of resorts and boating companies by the rivers now cannot fully operate until the water is cleared, the Navajo president added.
Begaye said the EPA sent two personnel -- one who could help with any health issues and another who could help with water testing -- but he said the Navajo Nation has yet to receive help from the EPA to get drinking water and more specific answers about what's exactly in the orange-yellow waters now flowing in their sacred rivers.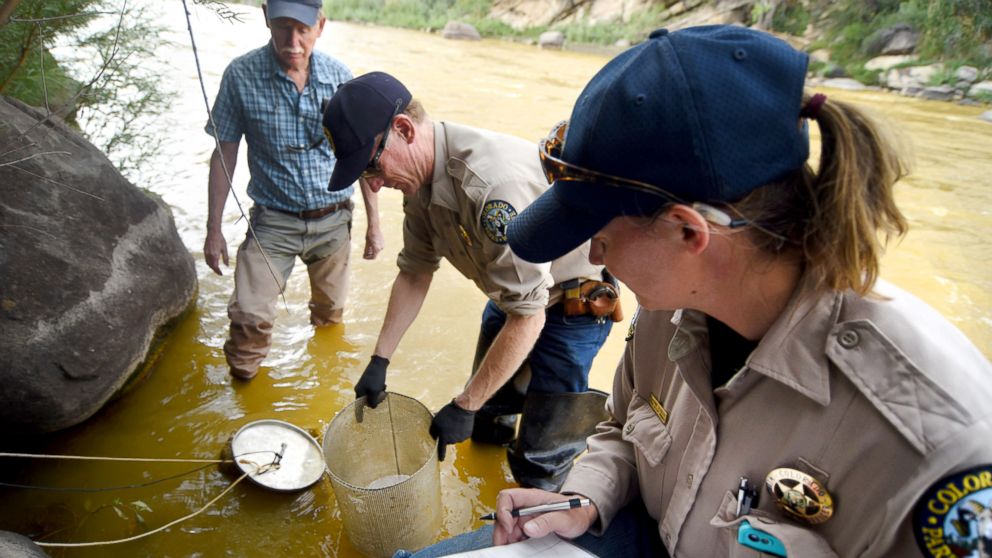 Administrator McCarthy said today she understands the "frustration" but that the EPA has "researchers and scientists working around the clock" and is hustling to provide "alternative water supplies."
She added there have not been any reported cases of "anyone's health being compromised" and that the "EPA is taking full responsibility to ensure that the spill is cleaned up."
McCarthy also mentioned that she expected there to be lawsuits against the EPA, and Begaye said in a news release Sunday that he planned to take legal action against the agency.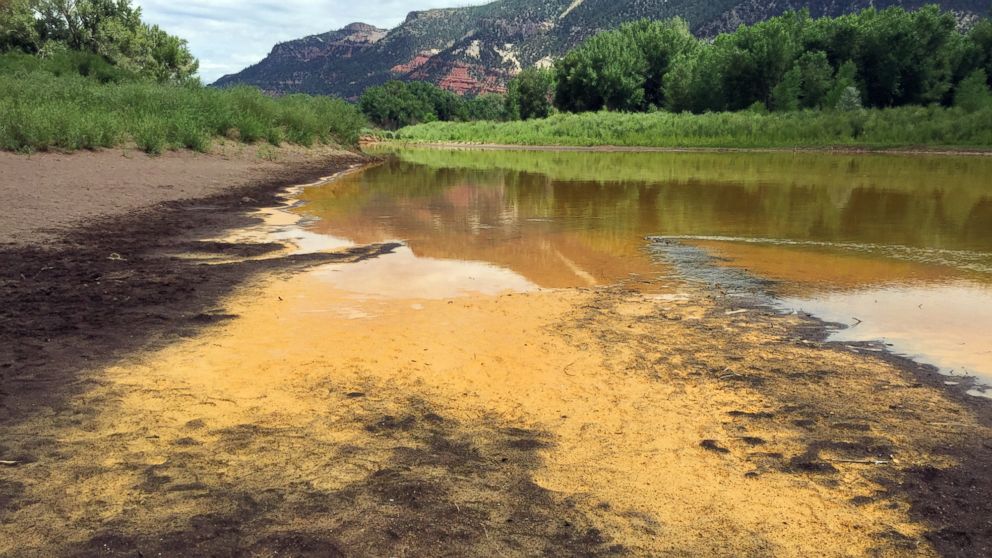 "To recover from this from this will take a while," Begaye told ABC News. "For our river to recover, it may take decades. But our people have faced disaster before, and as a nation, we'll work together and do the best we can. As a nation of prayer, we are asking for prayers for our people right now, and I'd also just like to thank anyone who has reached out to us to volunteer help."