— -- On Friday, Navy investigators said they believe 27 individuals were involved in criminal activity in posting non-consensual nude photos of female Marines online. Of those, 15 are active duty U.S. military personnel, they added -- 14 in the Marine Corps and one in the Navy.
Gen. Glenn Walters, Assistant Commander of the Marine Corps, and Andrew Traver, Director of the Naval Criminal Investigative Service (NCIS), said that while the 27 individuals are believed to have participated in criminal activity, the majority of the posts on social media did not rise to a criminal level.
Investigators looked at approximately 150 different websites containing the illicit photos, social media pages. Explicit photos of female Marines were shared on a Facebook page called "Marines United," along with other websites like Tumblr, investigators said.
Two Marines have been given non-judicial punishment for making inappropriate comments on Facebook, but the investigators said other cases are still "working their way through the pipe."
Using facial recognition software, they were able to identify some of the individuals in the photos, but many images were cropped beneath the head.
Additionally, twenty-five victims submitted photos to investigators. A "handful" of those matched photos on the sites NCIS has sourced.
"We have also learned that this is not a 'nude photo issue,' and I would like to highlight that specifically and quash any victim blaming that exists out there," Walters said.
"This is about actions that are disrespectful to or intended to harass, demean, and degrade Marines," he continued. "These actions are attacks on our core values, unit cohesion, and good order and discipline. We are committed to holding those who commit such acts appropriately accountable."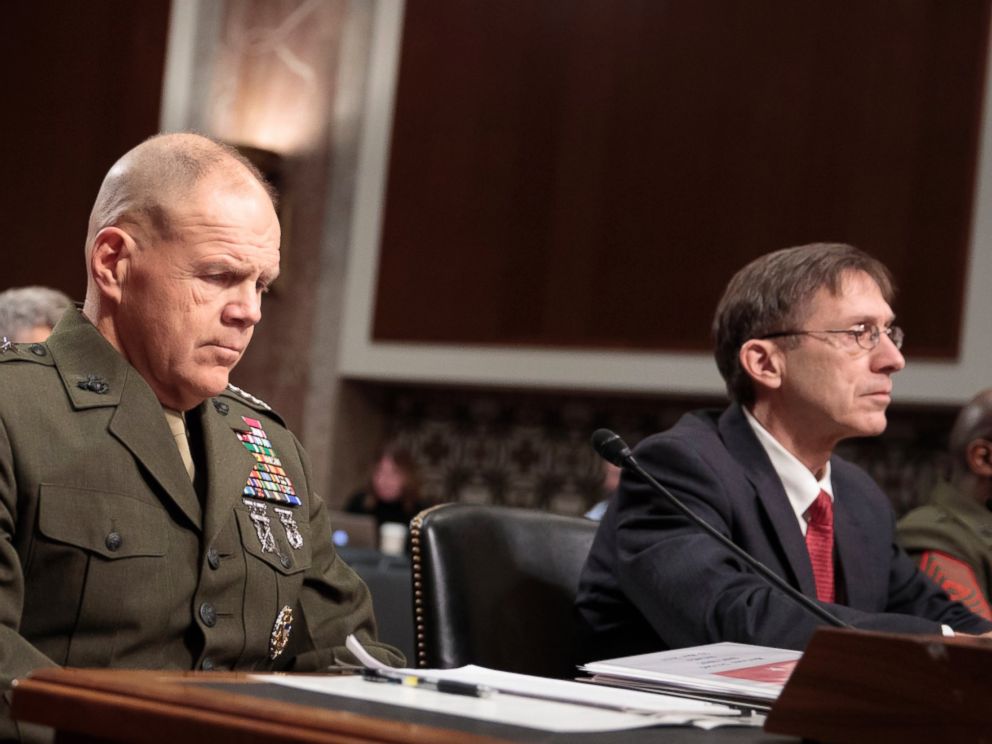 Walters admitted that the Marine Corps is struggling to have the photos removed from internet sites, since anyone can copy and upload photos. He called removing them "the question of the hour."
Members of the Marines United Facebook group, about 30,000 people, shared many of the nude photos. But only a small percentage of those 30,000 actually had access to them, investigators said.
An "overwhelming number" of the posts were on sites that were marked "secret and private," requiring an invitation and vetting for users to gain access.
Testifying before Congress last month, Marine Corps Commandant Gen. Robert Neller answered tough questions from U.S. senators, calling the actions of Marines engaged in the cyberbullying "truly disturbing and unacceptable" and saying investigators were looking into the case.
Neller acknowledged before the Senate last month that the sharing of explicit photos online is linked to a broader cultural problem in the Marine Corps that must be addressed.
"I'm responsible," he said. "I'm the commandant. I own this ... we're going to have to change how we see ourselves and how we do, how we treat each other. That's a lame answer, but ma'am, that's the best I can tell you right now. We've got to change and that's on me."
Marine Corps officials have said they are considering ways to improve gender integration during boot camp and in Marine Corps' culture, including social media training.
"We have to commit to get rid of this perversion to our culture. Enough is enough," Neller said, adding that he believes this scandal is "not indicative of the great majority of Marines."
Gen. Neller: "I don't believe—I may be wrong, pray to God I'm not—but I don't believe this is indicative of the great majority of Marines" pic.twitter.com/GbDIGnfiS4

— ABC News Politics (@ABCPolitics)

March 14, 2017
Commanders received a handbook on Tuesday with updates to social media use guidelines and an outline of the various punishments available to them.
"We have developed information sharing and reporting procedures that will help ensure accountability and proper tracking of instances of online misconduct," Walters said. "Specifically, we now have a mechanism that allows NCIS to turn over investigative material on minor offenses or non-criminal actions to a fusion cell within the Task Force. This information is vetted by a cross-functional team and turned over to the appropriate command authorities for action as the Commander deems appropriate."