At a small, unassuming building in New Jersey, future legends of the ring are born.
For the last 40 years, Monster Factory has been training big-name wrestling acts such as Bam Bam Bigelow, Big Show and the Headbangers, and it has become the go-to place for new talent.
"This is it. This is where dreams are made and crushed," Danny Cage, a former wrestler and Monster Factory's owner, told ABC News.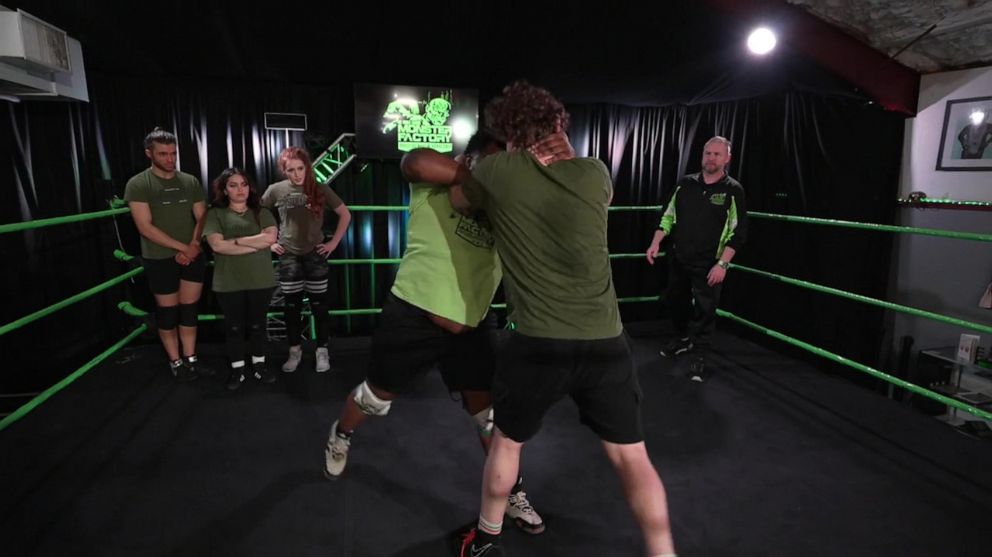 The gym is now featured in an Apple TV+ docuseries that takes a look at the latest students to hit the ropes.
Although pro wrestling is scripted, the wrestlers still face major risks while performing.
"Pro wrestling is very much a coordinated and scripted sport, but it's still like, it takes a lot of athletics and a lot of trust in the other person you're working with. And it's our real bodies that we're beating up and throwing around," Gabriella "Gabby Ortiz" Belpre, a Monster Factory student, told ABC News.
Cage, who took over ownership of the gym in 2011, told ABC News that pro wrestling is so popular because audiences see all the action up front with real athletes putting their bodies on the line.
"There is no stuntman," he said.
For the athletes, the ring also gives them a sense of community.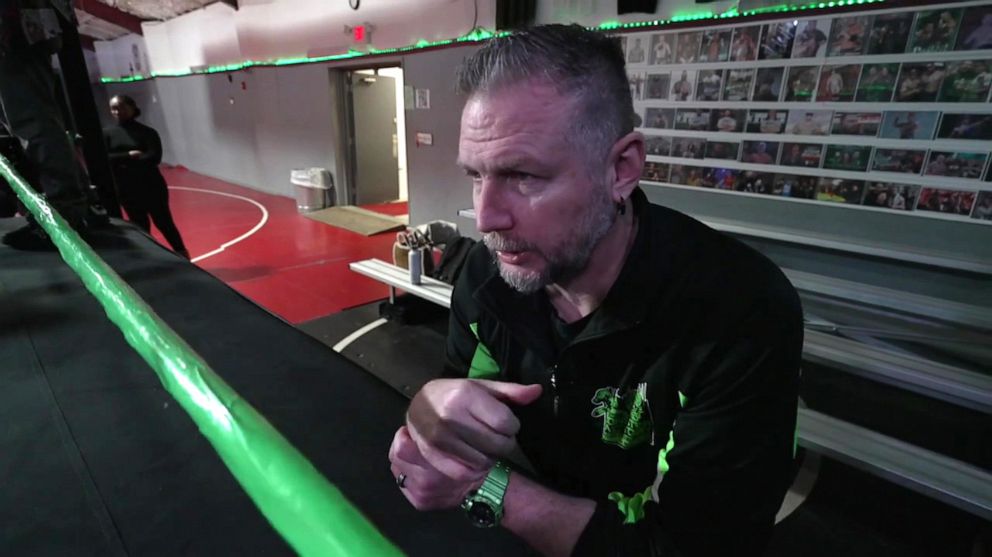 "Wrestling is kind of the only thing that gave me what I always wanted, but I never felt like I got, which was acceptance and not having to, like, change," Lucas "Twitch" DiSangro told ABC News. "I could just be me and be accepted."
Cage agreed and said that the school helps build that community.
"Once you see what it's all about, you'll fall in love with it," he said.