Newly released surveillance footage captures the massacre at Pulse nightclub before the gunman was eventually killed by police.
The footage is a compilation of different videos collected at the scene, including surveillance footage from inside the Orlando club, outside the club and from cellphone video shot by people inside at the time of the shooting on that fateful night in June 2016.
The footage was released today as part of the trial for Mateen's wife, Noor Salman.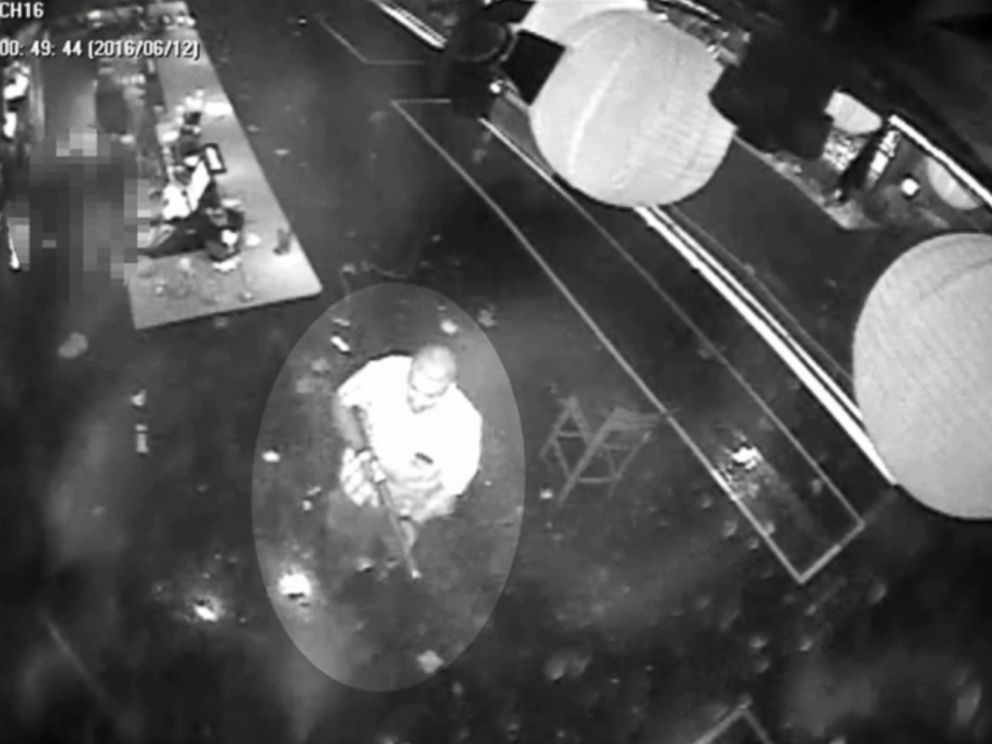 Salman faces charges of obstructing justice and aiding and abetting her husband's attack, which was, at the time, the deadliest mass shooting in U.S. history, with 49 people killed. She has pleaded not guilty.
The video is a chronological compilation of the evening, starting off with Mateen arriving at the club and looking inside the room with a dance floor. He leaves shortly after and returns. He is shown holding a rifle and appearing to fire as he walks into the club's entryway.
The crowd of people who had been dancing then quickly drop to the ground as he fires at the crowd.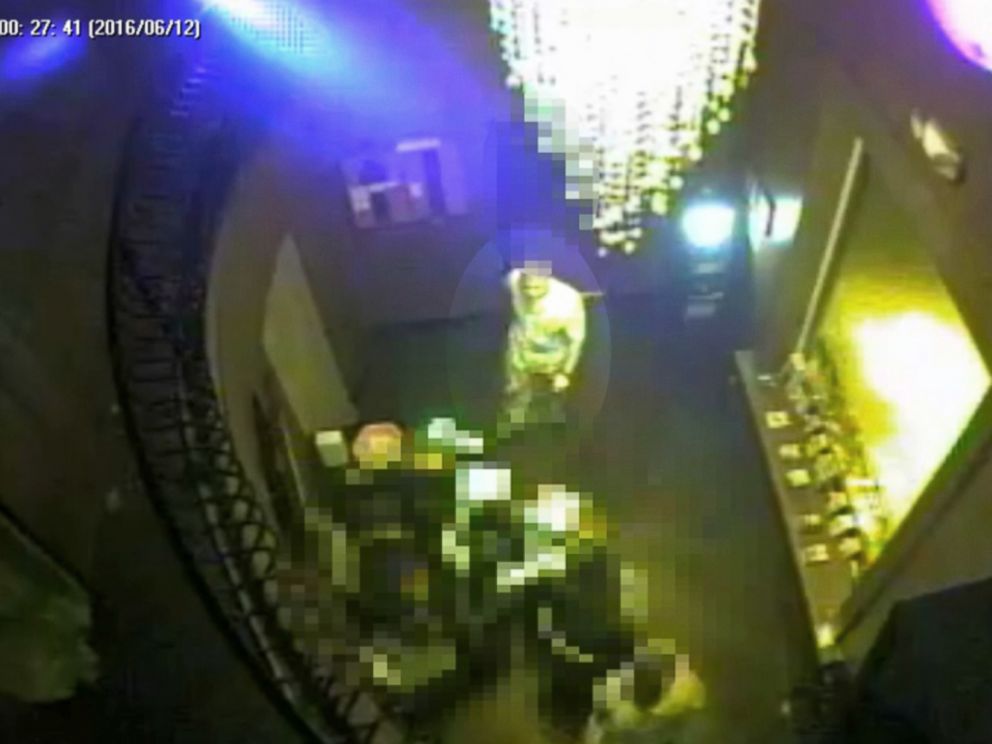 The chilling security camera footage is black and white, and does not have sound. As the room clears out, victims can be seen strewn across the floor. The victims' bodies have been blurred, though viewers are still able to see some of them moving while others are laying still on the ground.
Mateen then leaves the room with the dance floor and goes to smaller side rooms where others are hiding.
At one point, he comes back into the room with the dance floor, with bodies scattered everywhere, and is seen reloading his rifle.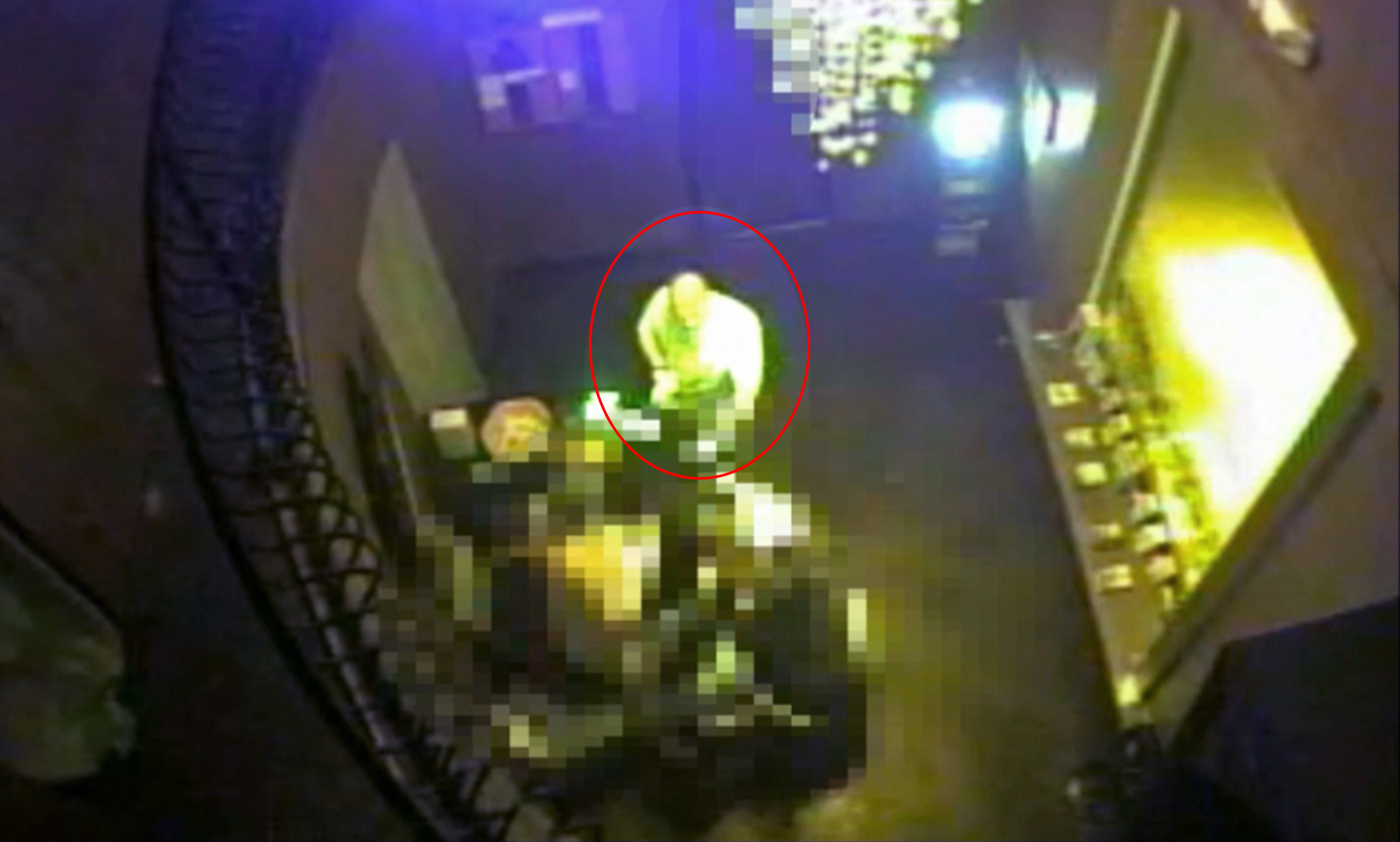 He then fires at some of the people lying on the ground, appearing to specifically target those who seem to be moving.
Another video included in the package shown in court filmed on a cellphone and does have sound. Scared clubgoers urge one another to stay quiet. At another point, repeated bursts of shots can be heard.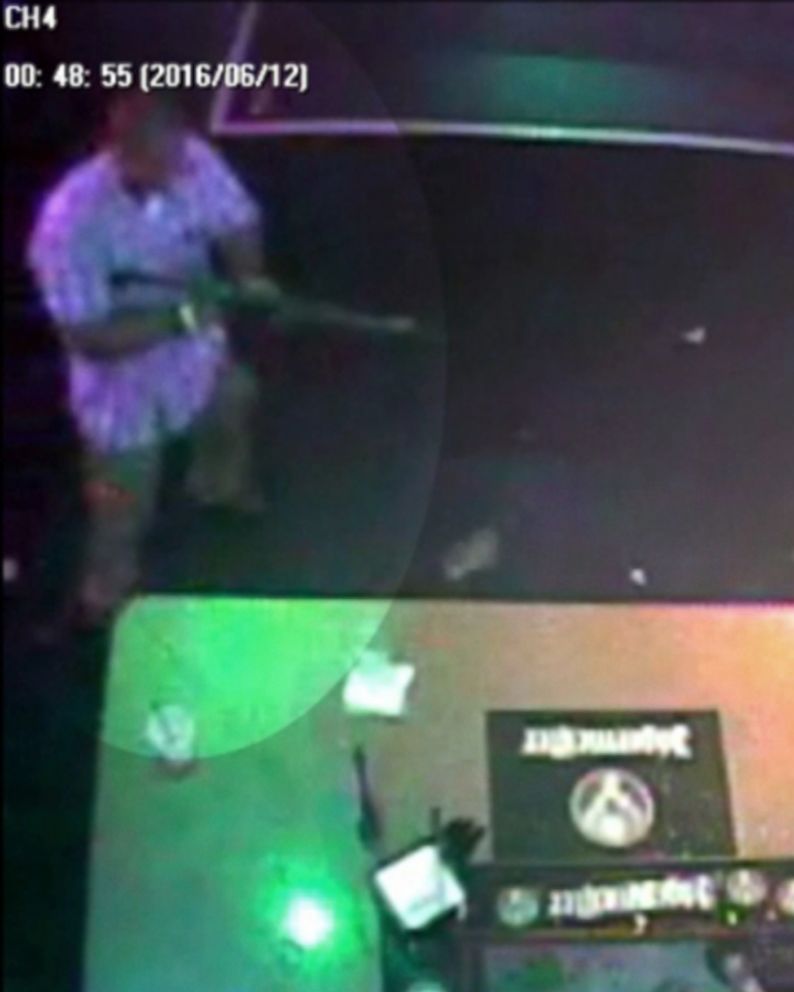 Armed first responders are shown entering the club, appearing to search through the club for the shooter. One officer is seen dragging people from the floor out of the camera's view. It is unclear from the footage if they are alive or dead.
The footage extends through the hostage situation, in which Mateen took hostages in two of the club's bathrooms. Exterior surveillance footage shows the armored vehicle that police used to ram a hole in one of the club's walls, which led to a showdown between Mateen and officers, during which Mateen was killed.