Niagara University Women's Basketball Team Rescued After Being Stranded for 24 Hours
Residents trapped, motorists stranded by deadly snowstorm.
November 19, 2014, 6:05 AM
— -- Residents in upstate New York remain trapped inside their homes, with motorists stranded as a deadly snowstorm continues to dump snow across the region.
A lake-effect snow warning has been issued for the rest of the week in Erie County, and the New York National Guard was deployed to help the Buffalo area dig out.
The storm is blamed for the deaths of at least six people. Three of the people who died in the storm suffered heart attacks, and two of those were shoveling snow at the time, officials said.
Another person in Erie County was pinned by a car while trying to push it out of the snow, while another was found buried in his car, authorities said at a news conference today. In Genesee County, an employee died while operating a snowblower, authorities said.
Dozens of vehicles, including a bus carrying the Niagara University women's basketball team, were stranded, and even snow plows got stuck in the deep snow.
"It started to get bad fast at about 2 a.m. [Tuesday morning] and we came to a dead stop and haven't moved since," Niagara coach Kendra Faustin told The Associated Press in a phone interview Tuesday night. "It was a rough weekend for us on the court and it just won't end."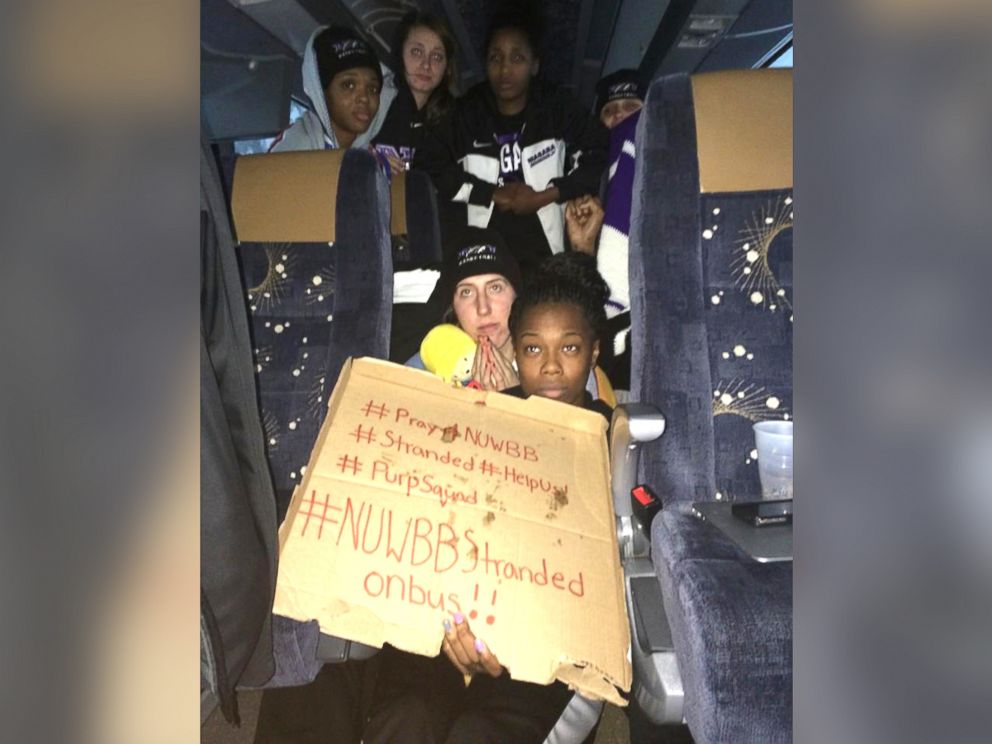 The coach, who took over at Niagara in 2007, said everyone was OK and the team was in good spirits. Players were running low on food, but local officials dropped off snacks and drinks. There were 25 players and coaches aboard the bus, as well as Faustin's 1-year-old son.
"We have snacks, some granola bars and pretzels," Faustin said. "We found six bottles of water and have been rationing it. We thought we'd be here for a couple hours and a couple of hours turned into 12 hours. It's now 24 hours."
Before the supplies arrived, the team actually turned some of the snow into water. Faustin described snow drifts higher than 6 feet that covered cars. Other motorists came aboard the bus seeking shelter and bonded with the team.
The team's bus finally started moving early today, with the players eventually able to leave the bus after being stranded for more than 24 hours.
The Purple Eagles players were all smiles at the end of their ordeal.
Some residents were literally snowed in, with a wall of snow completely blocking them from leaving their homes.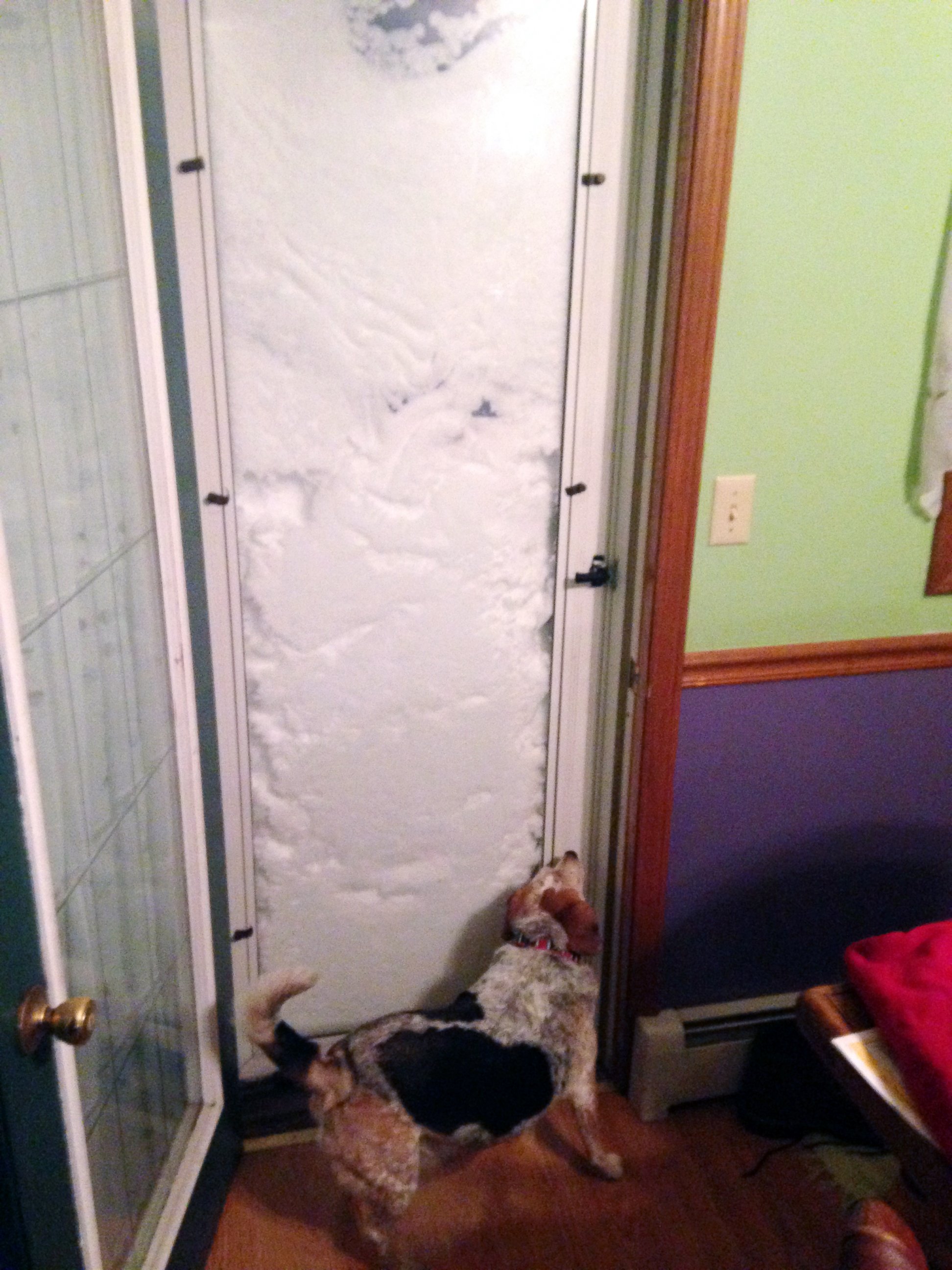 The storm has dumped more than 4 feet of snow in places and has been accompanied by high winds creating bone chilling conditions and thick drifts.
There is no relief in sight, weather experts warned. The snowfall is forecast to continue today and the hardest hit areas could end up with 6 feet of snow.
The snow came down at a rate of 4 to 5 inches an hour as a result of what is known as lake effect snow, or when moisture-rich air blowing off the Great Lakes dumps precipitation when it reaches land. Buffalo residents said this is the worst storm in recent memory.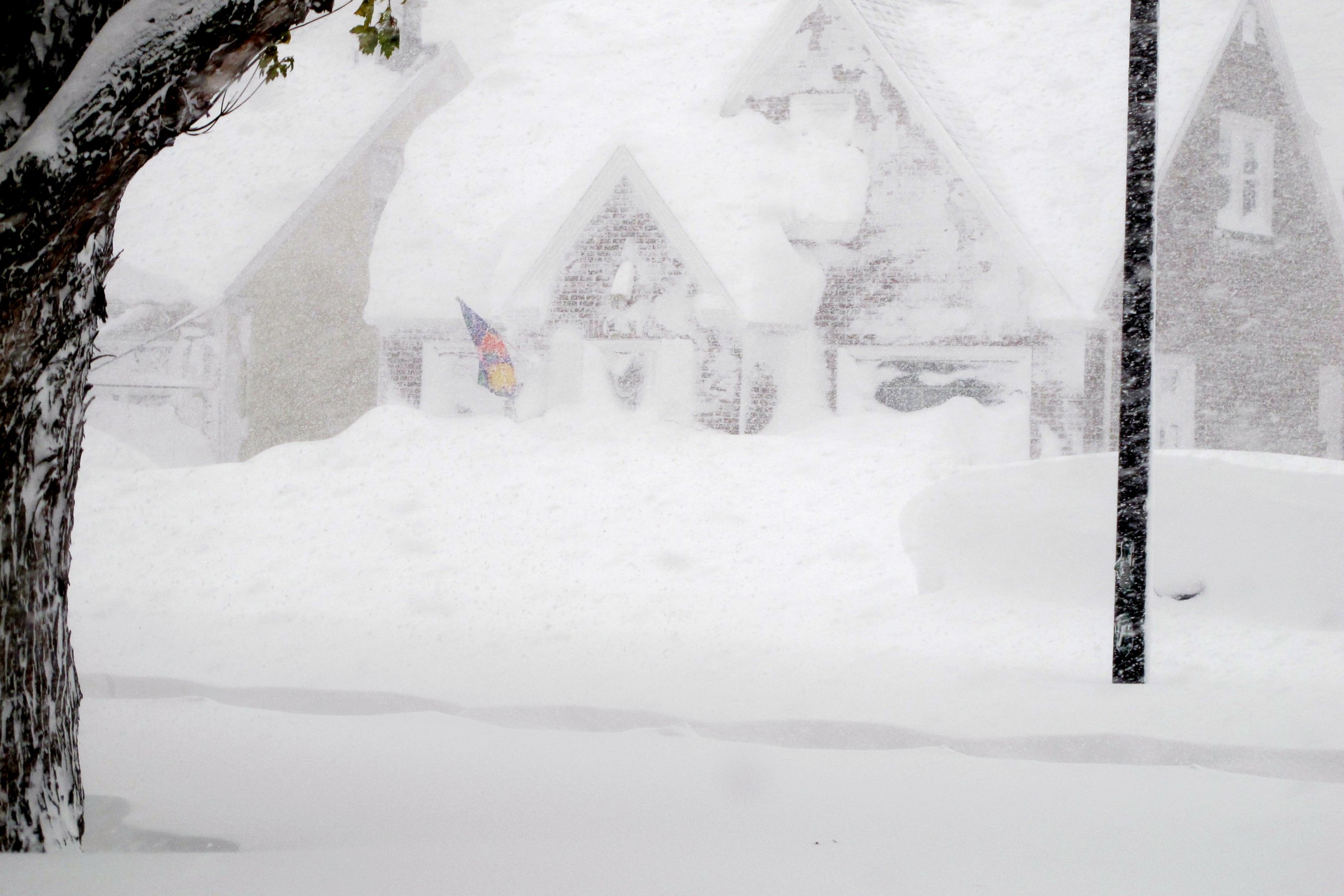 Another characteristic of lake effect snow is that it is not distributed over a wide area. While the town of Alden had 48 inches, areas a few miles away, including downtown Buffalo, had just a couple of inches.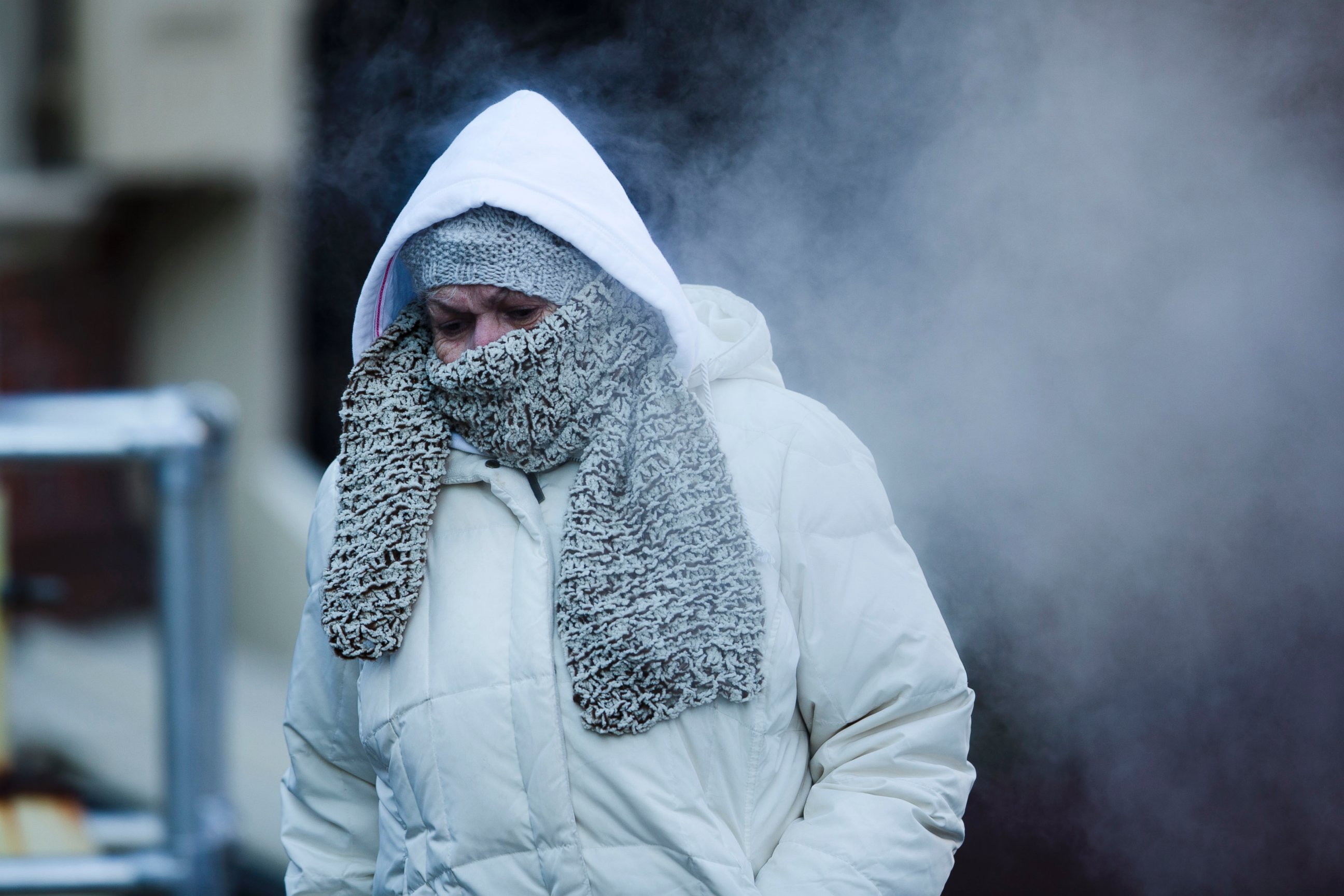 Cold weather enveloped the entire country Tuesday, leading to record-low temperatures more familiar to January than November. Racing winds and icy roads caused accidents, school closings and delays in municipal operations from the Midwest to the South even where snowfall was low or mercifully absent.
The Associated Press contributed to this report.