— -- In the murder trial of Oral "Nick" Hillary -- a former upstate New York soccer coach accused of killing the 12-year-old son of his ex-girlfriend -- his former soccer player, Jacob Duff, and former assistant coach, Ian Fairlie, took the stand today, the former for the prosecution and the latter for the defense.
Hillary is accused of killing Garrett Phillips, a popular, friendly and athletic boy found strangled to death in his home in Potsdam, New York, the afternoon of Oct. 24, 2011. Garrett had just begun the sixth grade when his mysterious murder shocked the small town.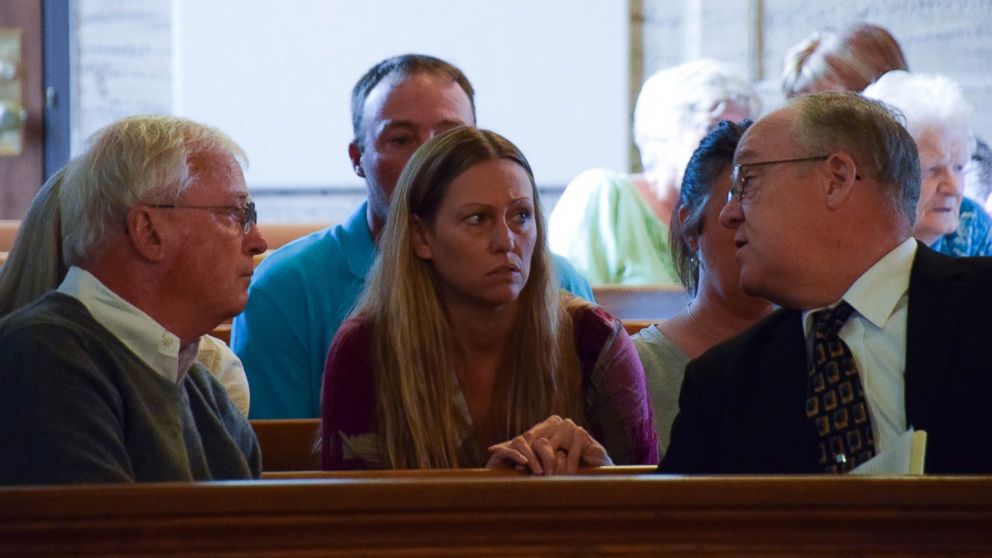 From nearly Day 1, the spotlight of suspicion seemed focused on Hillary -- an ex-boyfriend of Garrett's mother, Tandy Cyrus. Hillary and Cyrus broke up months before Garrett's death. Hillary, who has always insisted he is innocent, was charged with second-degree murder several years after Garrett died.
Duff, who played soccer at the local Clarkson University in 2011, where Hillary coached, testified today for the prosecution.
Duff said that he contacted Hillary the afternoon of Garrett's death to discuss a soccer injury. Duff said the two talked on the phone and confirmed that Duff would be at that night's 7 p.m. practice.
Hillary has said in a deposition for a civil suit he filed that he had a meeting scheduled with that Duff for 6:30/6:45 p.m. Hillary said Duff didn't show up for the meeting but did show up for practice.
But Duff testified that Hillary never contacted him about missing a meeting -- a conflict that has become a key point in the murder case.
The defense today asked Duff what would happen if he ever missed a meeting with Hillary, to which Duff responded, "there would have been some repercussion."
"I can't say exactly what the punishment would have been, but I would have been called out," Duff said.
Duff testified that in the fall of 2012 -- the soccer season after Garrett's death -- he started to notice a lack of respect from Hillary. He said Hillary gave him reduced playing time and did not give him the jersey number he wanted, even though no one else requested the jersey.
Duff decided to leave the team that October and sent an email to the coaches and his teammates.
Duff said he was "choosing to leave the team because my passion isn't there anymore and it wasn't right for me to stay on the team when I couldn't give everything I have." Duff said Hillary never responded to the email.
Hillary's former assistant coach at Clarkson, Fairlie, was the first witness called today by the defense.
Fairlie testified that the day of Garrett's death, he got home at about 5 p.m. He said he made a call at 5:21 p.m. and Hillary arrived at his door while he was on the phone. Fairlie said Hillary appeared normal.
Fairlie told the court that Hillary asked him if he could attend a meeting with Hillary and Duff at the school about Duff's injury. Fairlie said he went directly to Clarkson -- at about 5:30 p.m. -- and to Hillary's office, where Hillary was at his desk.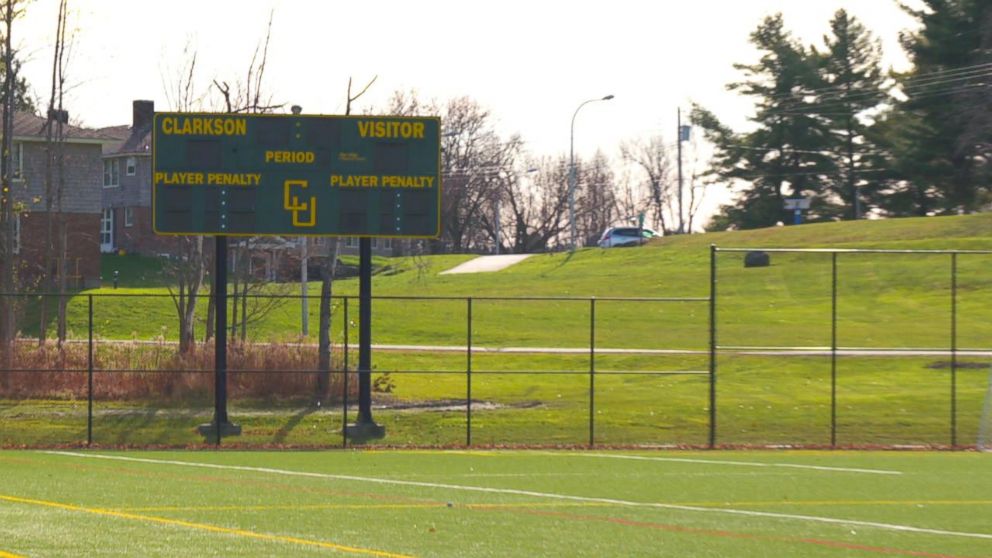 Fairlie said Duff never showed up for the meeting, which was supposed to be quick. Fairlie testified that quick meetings were common and players often missed them -- he said Duff had missed a few prior meetings. Fairlie said Hillary called Duff while they were still in the office to check on him.
Later that night, after practice, Fairlie went back to Hillary's place, where police showed up and told Hillary about Garrett's death.
"We both looked shocked," Fairlie said. "He was crying, I started crying. We sat in silence for about 20 minutes."
Fairlie said that police were "very aggressive" when they questioned him four days after Garrett's death, saying they "threatened me with obstructing justice and [said] I would be charged."
"They would say, 'We f---ing know Nick did it, we know he did it. You don't have to lie for him,'" Fairlie said.
In court on Monday and Tuesday, tapes were played from Hillary's civil deposition taken in 2014. After Garrett's death, Hillary filed a civil suit against the Potsdam Police Department and the village of Potsdam, claiming his civil rights were violated after what he calls his "false imprisonment" when police took him in for questioning two days after the murder, during which he was not arrested. In the suit, which was first filed in 2012, Hillary alleged he suffered "physical and psychological trauma" because of the way he was treated. The suit is pending and will move to trial after the criminal trial is completed.
In Hillary's deposition for his civil suit, he said he had a positive relationship with Garrett. He was asked why he and Cyrus broke up the summer of 2011, and Hillary says the "kids were having difficulty adjusting to the living situation."
Hillary said in the deposition that he never approached Cyrus' parents or family members about getting back together. Cyrus' parents and sister have testified to the contrary.
Hillary said in the deposition he was given a copy of Cyrus' apartment key and he did not copy the key. He said he voluntarily returned the key.
The deposition also gave Hillary's account of the day of the murder: Hillary said his teenage daughter came home from school at around 4:30 p.m. and he left his apartment shortly after. He said he went to Potsdam High School to watch a soccer game. He said he didn't see Garrett there. He said he went home, arriving there around 4:55 p.m., and left again at 5:15 p.m. to go to Fairlie's home.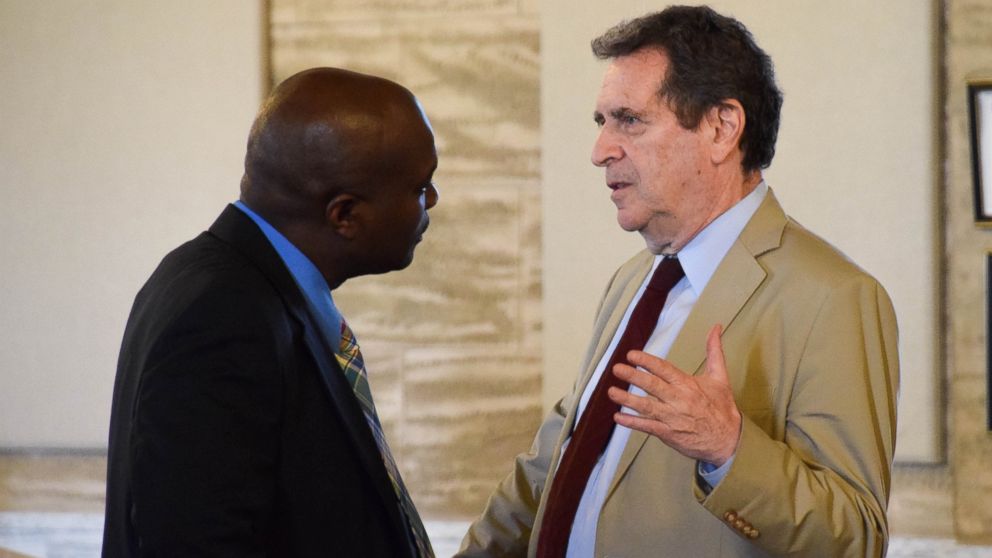 Today, the defense called retired psychologist Dr. Thomas Doyle, who met with Garrett six times. Doyle testified that Garrett never complained about Hillary.
Doyle also testified that Garrett used some racial comments when he was angry or frustrated, adding that Garrett was angry and upset by his peers saying things about Hillary and his mother.
Yesterday, it was another one of Cyrus' ex-boyfriends, John Jones, a sheriff's deputy, who took the stand. Jones dated Cyrus from 2007 to 2010; they broke up shortly before Cyrus began dating Hillary. Cyrus and Hillary then broke up in the summer of 2011, months before Garrett's death.
Prosecutors asked Jones if he killed Garrett and Jones testified: "I absolutely did not."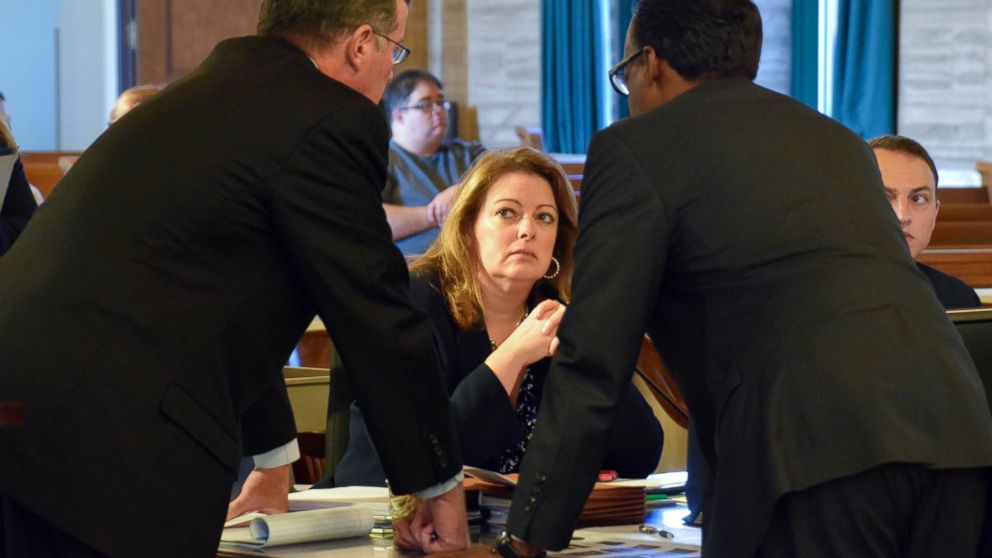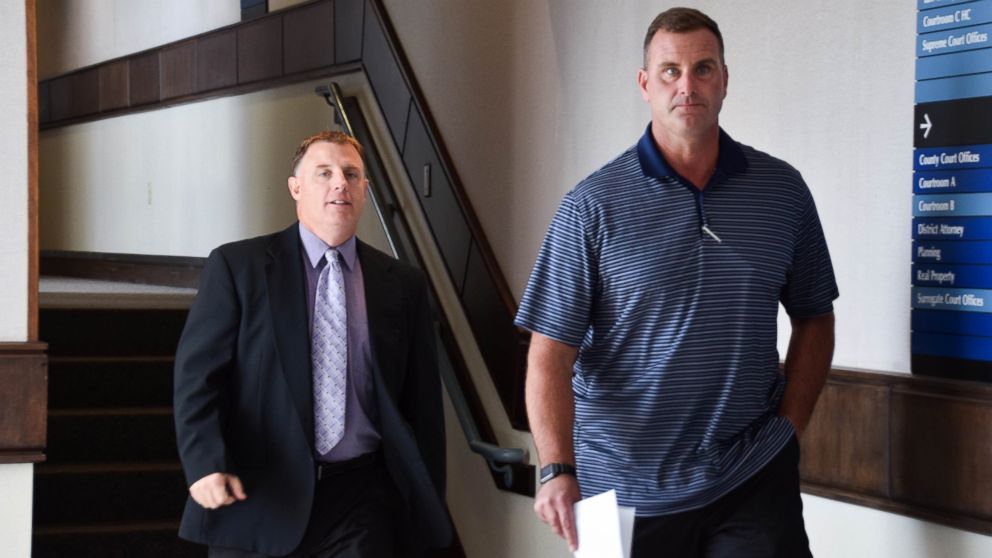 "We had a great relationship. We were friends," Jones said of Garrett. "If we saw each other in passing we would stop and talk. We had no bad feelings towards each other at all. ... As Tandy's boyfriend, I assisted Tandy with their day to day living. ... I took them to sporting event, put food on the table and supplied shelter."
Surveillance video was played in court showing Jones' whereabouts the afternoon Garrett died. The video shows Jones in his truck pulling into his home, then Garrett passing the truck in the driveway.
Jones testified that he did not see Garrett as he was in the truck, on his phone.
Jones testified that he then walked his dog, as he did every day after work.
During cross-examination, Jones testified that he pushed Cyrus one night while they were dating. He also admitted to making a false oral statement to another officer while Jones was a suspect in another crime.
When the defense asked Jones if he made any copies of any keys in September 2011, Jones told the court he could not remember but doesn't think he did. When the defense showed Jones records from a hardware store with the name John Jones on it during the time frame in question, Jones said it was probably another John Jones.