Nick Hillary Murder Trial: Mom of Strangled Boy Recounts Night of Son's Death
Tandy Cyrus became emotional as she recounted the final day of her son's life.
September 12, 2016, 6:58 PM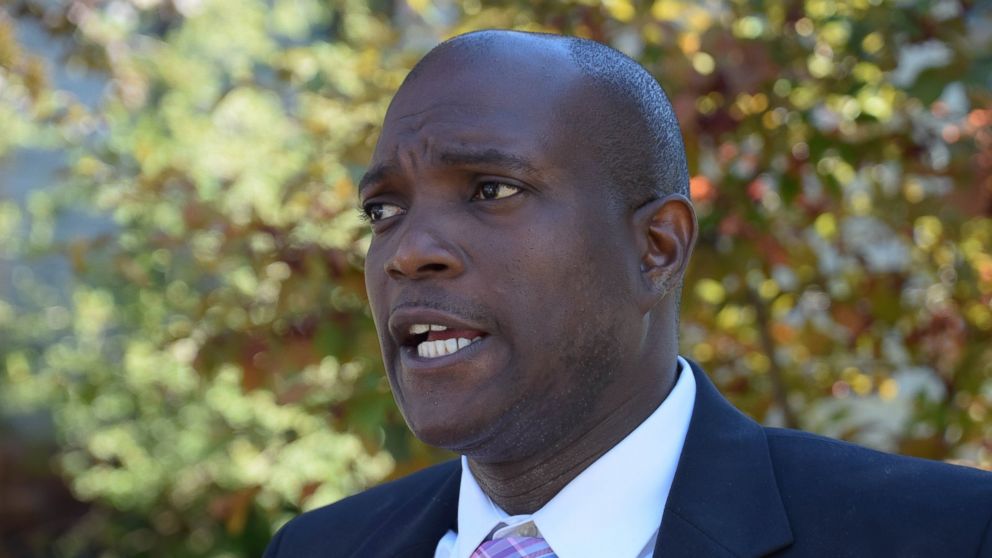 — -- The mother of a 12-year-old killed in his home appeared overcome with emotion today as she told prosecutors about the final day of her son's life.
Tandy Cyrus took the stand today in the murder trial of her ex-boyfriend, Oral "Nick" Hillary, who is accused of strangling her son to death in 2011, months after the couple broke up.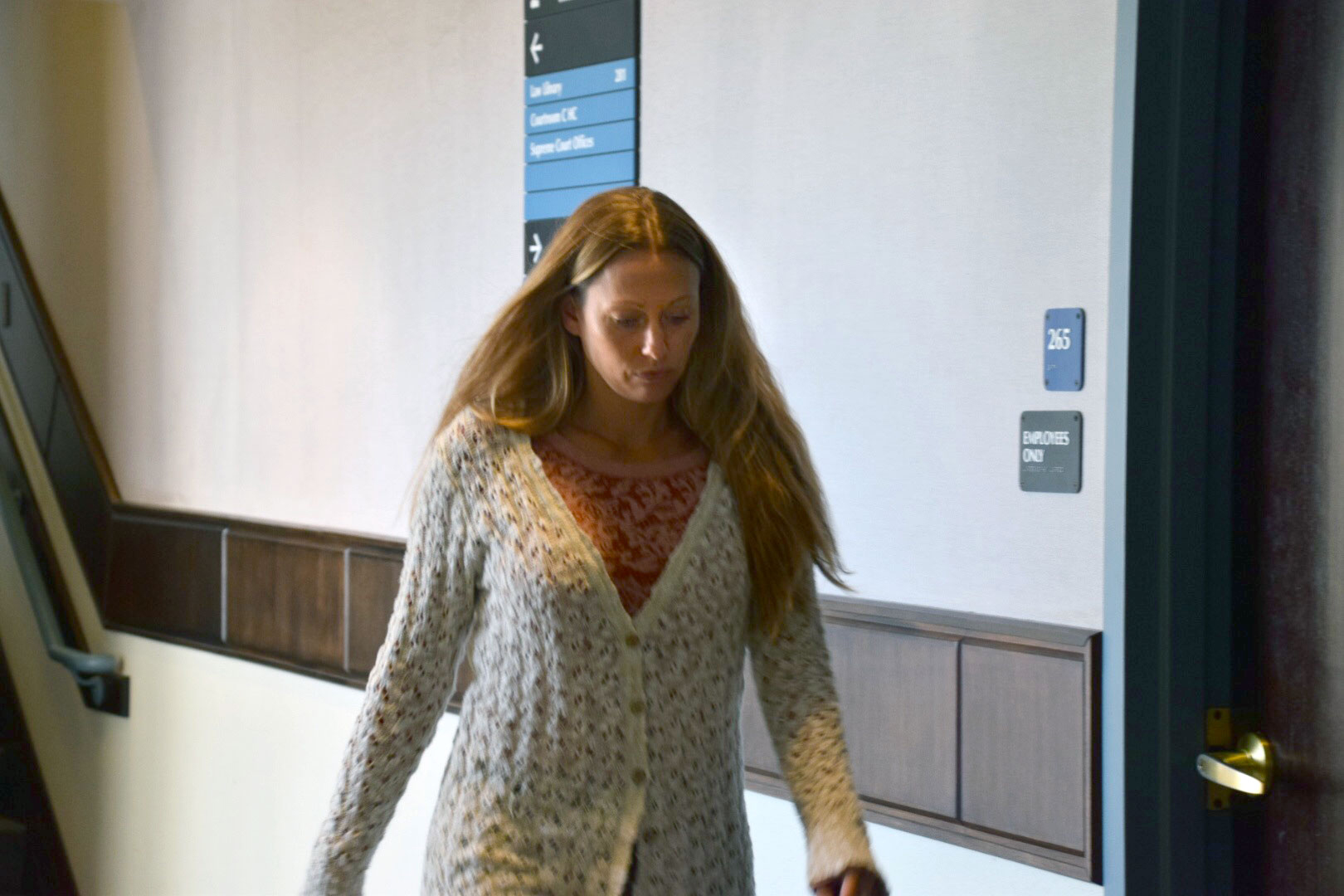 It was a rainy afternoon in October 2011 when Garrett Phillips was found strangled to death in Cyrus' apartment in upstate Potsdam, New York, a small village near the border with Canada.
The popular, friendly and athletic golden-haired boy had just begun the sixth grade when his mysterious murder shocked Potsdam. From nearly Day 1, the spotlight of suspicion seemed focused on Hillary, a well-regarded local college soccer coach. Hillary was charged with second-degree murder several years later.
Hillary, who has always insisted he is innocent, waived his right to a jury last week and the case is proceeding in Canton, New York, this week as a bench trial.
Cyrus told the court of the last time she spoke to 12-year-old Garrett on the day he died. She said she had told him to go home after school and do his homework before basketball practice. She was watching her other son, Aaron, at his practice, when her landlord told her that Garrett was at Canton-Potsdam Hospital.
Cyrus appeared emotional as she recounted a conversation with a doctor at the hospital. Cyrus said the doctor asked her if Garrett would want to hurt himself because the boy had marks on his neck.
"He was in cardiac arrest," said Cyrus.
Cyrus was at the hospital when Garrett died that night.
In the prosecution's opening statement, the state argued that the motive for the murder was what they described as Hillary's turbulent relationship with Garrett, also saying he was distraught over the end of his romance with Cyrus.
Hillary's defense team countered in their opening statement that he couldn't have committed the murder - which is estimated to have occurred a few minutes after 5 p.m., according to police -- because he was at home with his daughter until just after 5 p.m., and then with another soccer coach about 20 minutes after 5 p.m. The first 911 call relating to Garrett was placed at 5:07 p.m., according to police.
The defense also described Hillary's relationship with Garrett as "firm but fair" and said they felt police zeroed in on Hillary right away, without following up on any other credible leads.
Cyrus, who began dating Hillary in the fall of 2010, told prosecutors that when she and Hillary lived together from late 2010 to the summer of 2011, Hillary, a father of three, kept a very regimented schedule, with a calendar for himself as well as strict TV and play rules for the children. She recalled a time when Hillary allegedly yelled at Garrett for not doing a chore and called him a "little f---er."
After that, Cyrus "explained to [Hillary that] the living situation was not working," saying she wanted to move out, and that she was "not going to stay in a relationship where my kids are not happy." She said Hillary told her that she was letting her children make her decisions for her.
In a text message to Hillary that was shared in court, Cyrus wrote of the move out: "I'm not doing this to hurt you it's not easy for me either I have to put my kids first no matter what."
Cyrus said after she and her two sons moved out of their home, Garrett seemed much happier and like he was back to his "old self."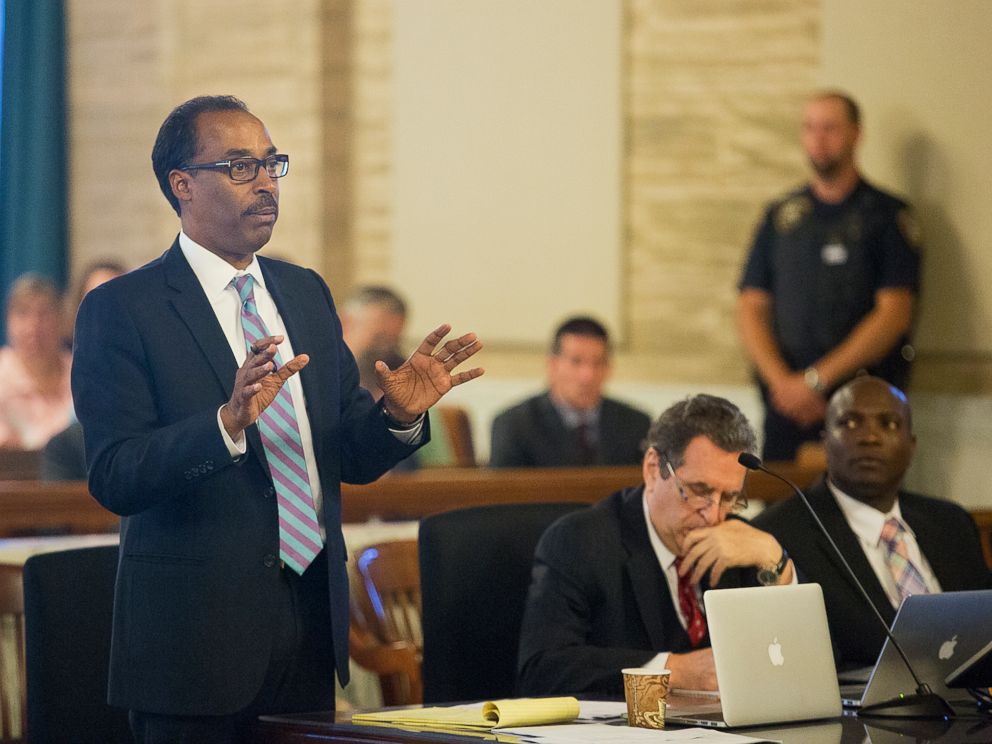 During cross-examination, Cyrus told Hillary's attorneys that she never saw Hillary physically hurt Garrett. She said Hillary once picked her up during a fight, but she was not hurt.
Cyrus told defense attorneys the Potsdam police never suggested any other suspects to her besides Hillary.