— -- A recent federal appeals court ruling on a transgender student's lawsuit against a Virginia public school could put extra pressure on North Carolina's governor and lawmakers to repeal House Bill 2, criticized as "the most anti-LGBT bill in the country." It was signed into law by Gov. Patrick McCrory late last month.
The U.S. Court of Appeals for the 4th Circuit ruled in favor of transgender male student Gavin Grimm on Tuesday, who filed a lawsuit against his Virginia high school for denying him access to the boys' bathroom.
A lower district court had originally dismissed the 16-year-old's case but the federal appeals court sided with Grimm, pointing out in its ruling that the district court had failed to defer to the Department of Education's interpretation of federal law Title IX that "a school generally must treat transgender students consistent with their gender identity."
In its ruling, the federal appeals court also ordered the lower district court to reevaluate a preliminary injunction filed by Grimm and the American Civil Liberties Union (ACLU). If ordered by the court, the preliminary injunction (previously dismissed by the district court) would temporarily allow Grim to use the boys' bathroom as his lawsuit progresses, according to the ACLU's lead attorney on the case, Josh Block.
He told ABC News today that based on the federal appeals court's opinion, he expects the district court will formally accept the preliminary injunction.
The federal appeals court's ruling in Grimm's case "may sound the death knell for North Carolina's House Bill 2," according to Suzanne Goldberg, a law professor and director of Columbia Law School's Center for Gender & Sexuality Law.
"The ruling is another building block toward the ultimate reversal of North Carolina's bathroom law," Goldberg noted. "It says that laws restricting bathroom access for transgender people are discriminatory based on sex, which the federal government prohibits through a variety of laws, such as Title IX and Title VII."
Lambda Legal, the ACLU, and the ACLU of North Carolina recently filed a lawsuit against North Carolina challenging HB2, which includes limitations in protections for trans people. The law bans people from using bathrooms that don't match the sex indicated on their birth certificate.
The federal appeals court's "ruling makes plain that North Carolina's House Bill 2 violates Title IX by discriminating against transgender students and forcing them to use the wrong restroom at school," Lambda Legal, the ACLU, and the ACLU of North Carolina said in a joint statement.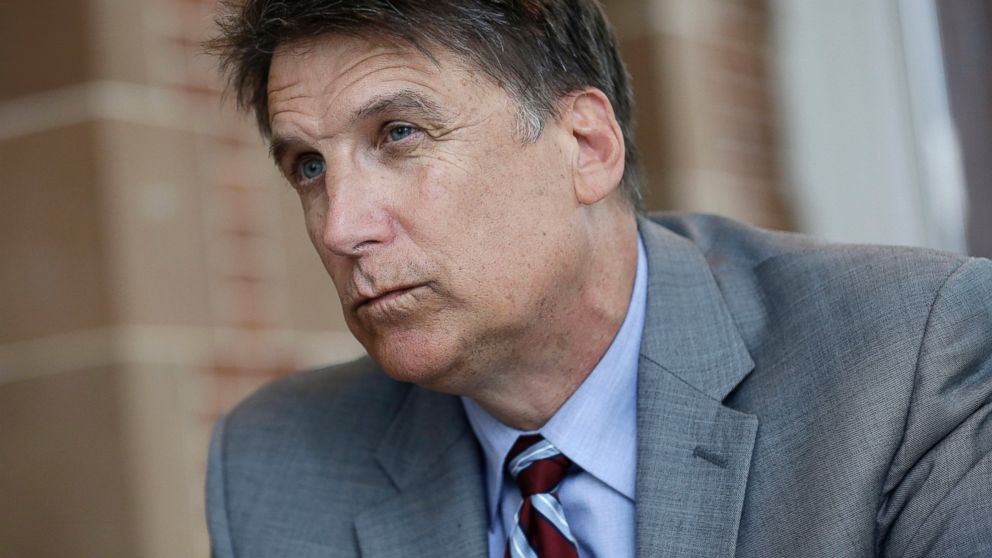 North Carolina Gov. Patrick McCrory released a statement Tuesday saying that the state would now "have to evaluate the impact of this court ruling on existing legislation."
McCrory said he was concerned that the federal appeals court's ruling "could jeopardize privacy."
"I strongly disagree with both President Obama and [North Carolina] Attorney General Roy Cooper's objective to force our high schools to allow boys in girls' rest rooms, locker rooms or shower facilities," he said. "I think that's bad precedent and I don't think it's the traditional way we do things."
White House press secretary Josh Earnest recently said the administration believed the bill was "mean-spirited and sends the wrong message."
Roy Cooper, North Carolina's attorney general, argued that the bill is "in direct conflict with our policy here at the N. C. Department of Justice" and that the governor "must now call for and work with the Legislature to repeal" it.
Meanwhile, more businesses and celebrities have publicly voiced their pleas to McCrory and state lawmakers to do away with HB2.
Over 160 CEOs and business leaders signed an open letter with Human Rights Campaign and Equality North Carolina on Friday, urging for the bill's repeal in the state's upcoming legislative session on Monday.
Additionally, the chambers of commerce for greater Raleigh and greater Durham, two of North Carolina's biggest cities, put out statements calling for HB2's repeal.
Bruce Springsteen, the musical performance troupe Cirque du Soleil and Pearl Jam have all canceled performances to protest the measure as well.
Across the pond, the UK's Foreign Office has issued a travel warning saying that while the U.S. "is an extremely diverse society," attitudes toward LGBT people "differ hugely across the country" and that "LGBT travellers may be affected by legislation passed recently in the states of North Carolina and Mississippi."