— -- An arctic blast of cold air is currently sweeping across the Midwest and Northeast Saturday morning. Bitter wind chills are occurring right now from northern Minnesota to much of the Northeast, including the major cities in the I-95 corridor.
It feels like the teens in most of New England right now, and in the single digits in the upper Midwest.
Daily record lows are likely from Michigan to Maryland Saturday morning, including Indianapolis, Philadelphia, New York City, Albany, Boston and Hartford. Friday night the low temperature in Central Park was 26 degrees, beating the record low of 27 for the date -- last set in 1914.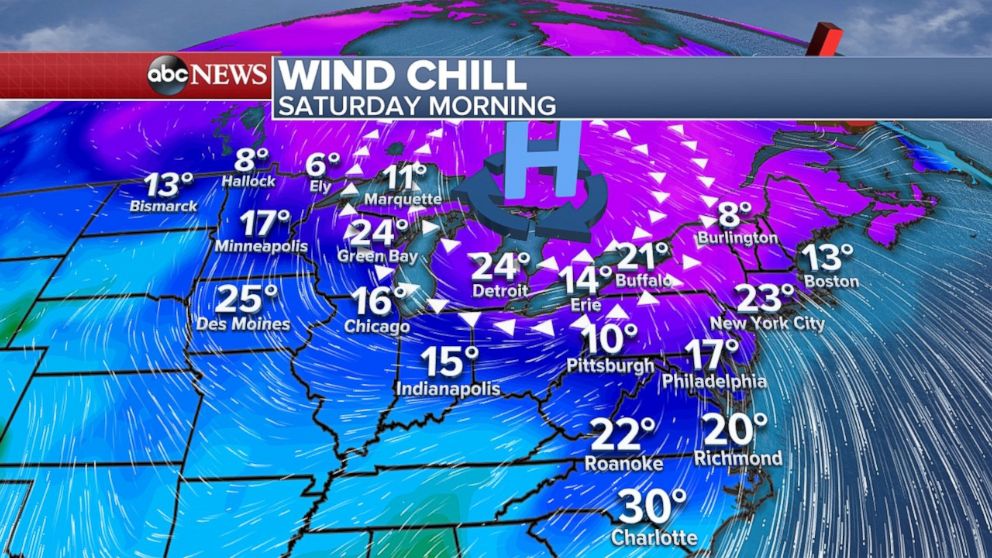 Freeze warnings have been issued for parts of the East Coast due to the cold air ending the growing season in most locations. There are also wind advisories and frost advisories for parts of the South this morning.
To give some perspective, New York City's high temperatures less than a week ago on Nov. 6 was 66 degrees. Now, it is feeling about 40 degrees colder.
Chicago saw its first measurable snowfall of the season on Friday. Despite not much snow falling, it caused chaos on the roads with spin outs and accidents being reported.
But the arctic blast should ease up quickly.
Temperatures will rebound over the next several days in the Northeast, with temperatures nearing 50 degrees by Monday -- seasonably cool, but not nearly as bad.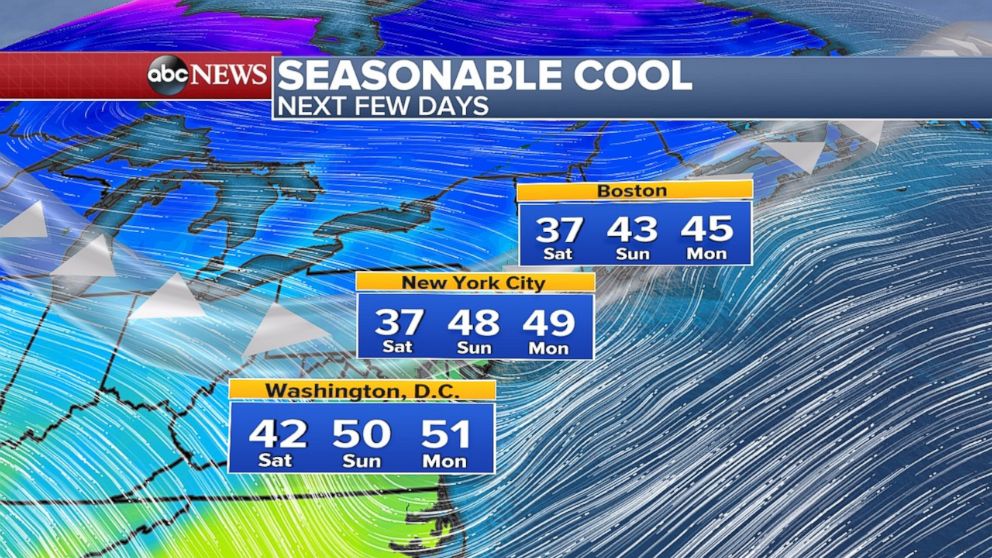 New storm on the way for Northwest
ABC News meteorologists are monitoring a new storm moving into the Northwest that is expected to bring a round of heavy rain to major cities such as Portland and Seattle.
Locally, 4 to 7 inches of rain is expected through the next few days, which will increase the risk for localized flooding.