— -- As both a prison employee and a corrections officer face charges for allegedly helping convicted murderers Richard Matt and David Sweat escape, a former Clinton Correctional Facility inmate is shedding light on the alleged relationships between prisoners and employees -- from secret gifts to shared food.
Former inmate Erik Jensen, who worked at the prison tailor shop with Matt, Sweat and employee Joyce Mitchell three years ago, said Sweat, who was convicted of killing a law enforcement officer, "acted like he knew [Mitchell] for years."
"They were very comfortable with each other. They would talk, they would giggle, they would laugh," Jensen said. "We used to call her his boo."
Jensen said Sweat was the highest-ranking prison worker at the tailor shop and worked directly under Mitchell.
Jensen described Sweat as a "very smart" and "very well spoken" person, while Matt "was a really quiet guy."
According to Jensen, Mitchell brought Sweat art supplies, colored pencils, tattoo ink and even food.
"One day ... she came in with a big plate of food for him," Jensen said. "It was barbecue chicken, spare ribs, all types of good stuff. ... We all went to lunch and when we came back ... he was sitting there eating it."
Before the escape, Mitchell, 51, was investigated for having a suspected relationship with Sweat over the course of the past year, but not enough evidence was found to take action, authorities have said. Investigators said they were also checking Wednesday whether Mitchell may have had sex with inmates other than Sweat.
Mitchell's lawyer Steve Johnston said Wednesday in a statement to ABC News: "On her behalf all I can say is that she has consistently denied having any sexual relationship with inmate Sweat."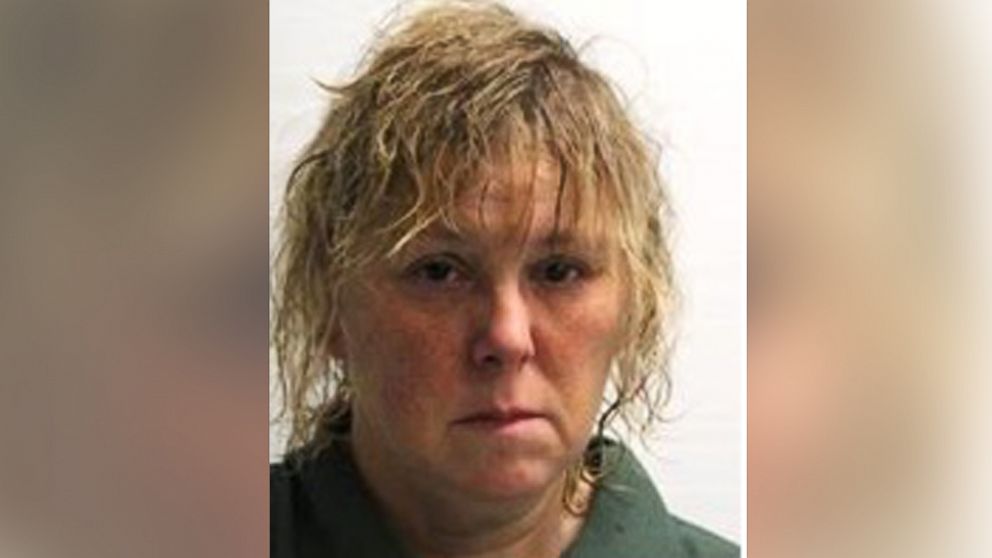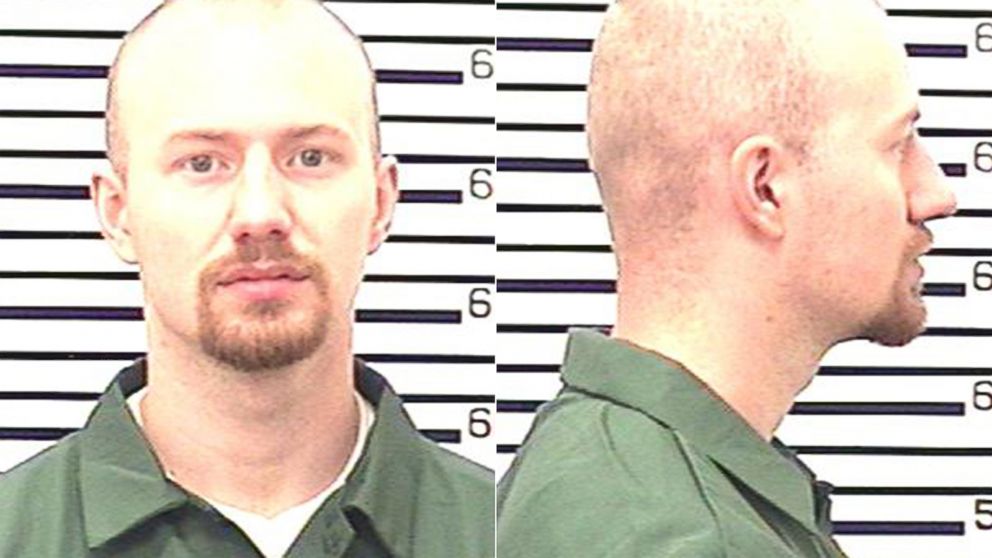 According to Clinton County District Attorney Andrew Wylie, Mitchell is accused of passing tools to the inmates. She allegedly put hacksaw blades, other tools and a screwdriver bit into frozen hamburger meat and then placed it into the shop's freezer, according to Wylie.
Mitchell faces charges of promoting prison contraband and criminal facilitation. She has pleaded not guilty.
But Mitchell isn't the only Clinton employee who may face jail time.
Just last night, corrections officer Gene Palmer was arrested for giving Matt and Sweat art supplies and access to the catwalks, according to court documents.
Palmer, 57, went shopping for art supplies at a store called Michael's in exchange for "elaborate paintings" created by Matt, according to court papers. Matt was convicted of killing and dismembering his former boss.
"I purchased and then provided paint and paint brushes for Richard Matt on two separate occasions," Palmer allegedly told investigators in a statement dated June 20. He also described shopping at Michael's in Plattsburgh, New York, approximately two years ago for "white zinc paint" and "white titanium paint" as well as "one large tube of acrylic paint" for Sweat, according to the June 20 statement.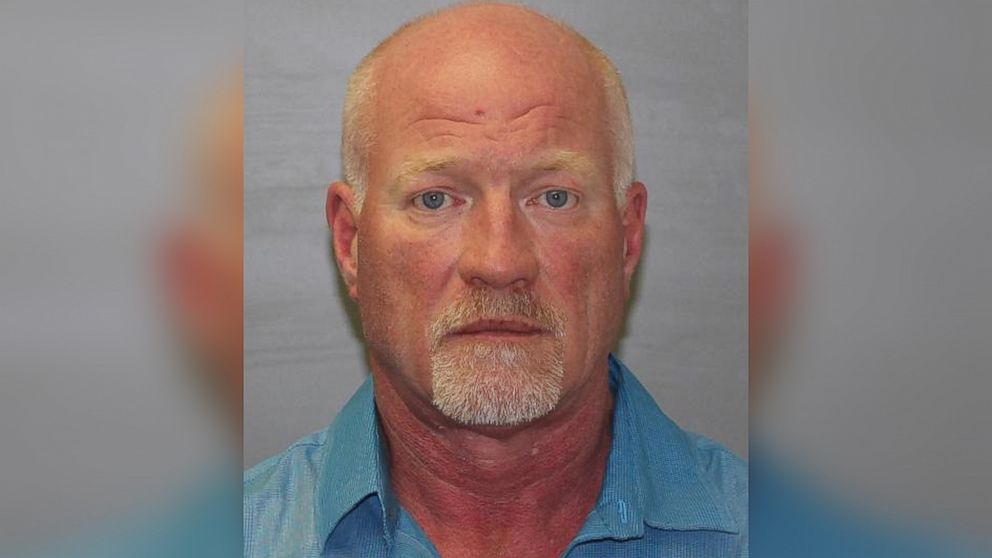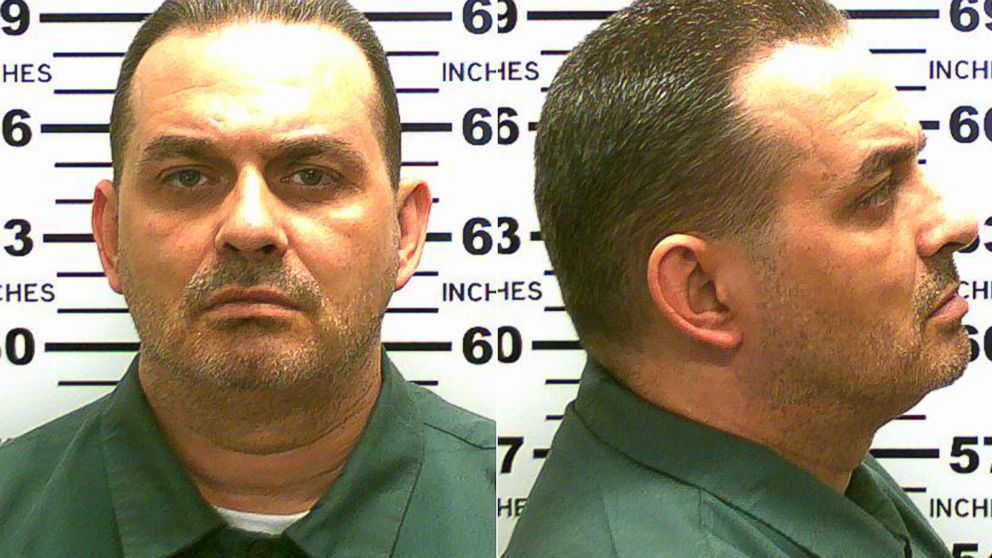 Palmer also admitted to allowing Sweat to work on the electrical boxes of the cell by accessing the catwalk behind them "because inmate Matt asked me and I was doing him a favor," he allegedly told investigators.
But Palmer denied knowing the men had plans to escape.
"I did not realize at the time, that the assistance provided to Matt or Sweat made their escape easier," Palmer allegedly told investigators.
He said the electrical work was done "to enhance their ability to cook in their cells," according to the statement.
Palmer also added that bringing Matt and Sweat to the catwalk was "totally inappropriate" unless it was authorized. According to Palmer's statement, he was the one that delivered the package of hamburger meat -- prepared by Mitchell -- to Matt in late May.
"Matt provided me with elaborate paintings and information on the illegal acts that inmates were committing within the facility," the statement said. "In turn, I provided him with benefits such as paint, paintbrushes, movement of inmates, hamburger meat, altering of electrical boxes in the catwalk areas."
Jensen, the former inmate, told ABC News it was not unusual for guards to bring contraband to prisoners they liked.
"The CO's [correction officers] would go hunting, give deer meet to inmates, cook it, sometimes share bowls of food with inmates," Jensen said. "That's how close a relationship they had with some of the guys in there."
"If you're doing 15 to 20 years ... you guys [officers and inmates] build up a repertoire together," Jensen said.
Both Sweat and Matt lived on the prison's "honor block," where you're allowed perks, including cooking and wearing sweatsuits, according to Jensen.
"You're allowed out of your cell a majority of the day," Jensen said. "In the regular cell blocks you go to work, you come back, you lock in. ... Honor block is different. You get to roam around on the cell block."
Jensen called Palmer a down-to-earth officer.
"I don't think he had any knowledge of what was in that meat," Jensen said. "He knew Joyce, Joyce gave it to him."
Palmer has been charged with promoting prison contraband, tampering with physical evidence and official misconduct. He has not yet entered a plea.
"He did not display special treatment to Mr. Sweat or Mr. Matt," Palmer's attorney Andrew Brockway said. "If you talk to other prison guards, it's common practice to ... try to get some level of trust from these individuals. Because they have provided information in the past that's led to the break-up of fights, stabbings, gang activity in the prison."