— -- The father of New York and New Jersey bombing suspect Ahmad Rahami told ABC News that his wife and one of his other sons have been detained in Afghanistan, after being pulled off a flight in Dubai and questioned for 16 hours by authorities there.
In his first in-depth broadcast interview, Mohammad Rahami said his wife, Najiba Rahami, and son Qassim Rahami were trying to return to the U.S. when they were held in the United Arab Emirates and eventually sent to Kabul.
"Why send my son back to Afghanistan? He is a U.S. citizen. You have any questions? Bring him home. [Don't] send him to a different country," Mohammad Rahami said.
The elder Rahami denied that anyone in his family had anything to do with Ahmad Rahami's alleged bombings in New York and New Jersey on Sept. 17, which injured 29 people.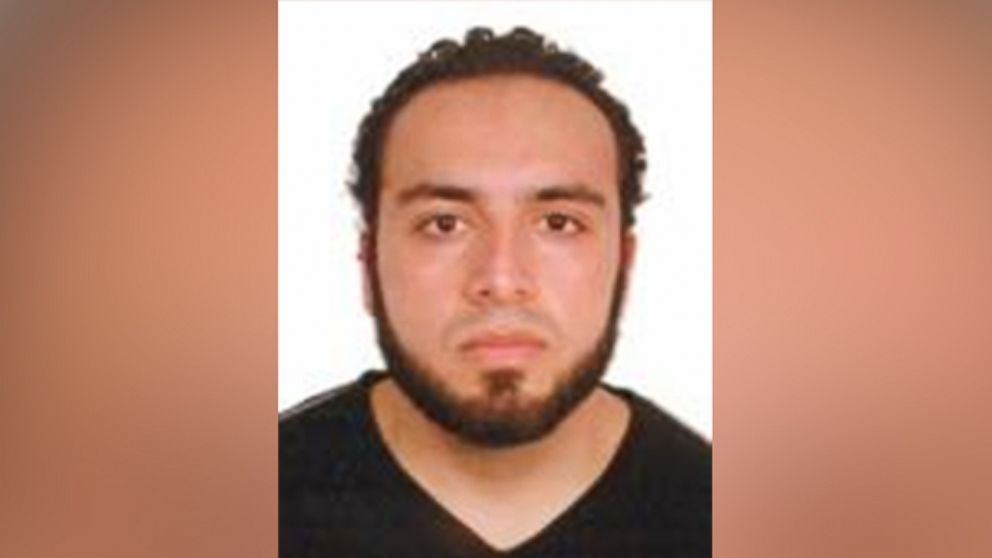 Mohammad Rahami, whose family is originally from Afghanistan but lives in New Jersey, said he hadn't spoken with Ahmad Rahami since a falling out in May. But he knew that in the months before the attack, his son had become secretive, changed the lock on his bedroom door and became extremely angry when a young relative once tried to enter without permission.
Ahmad Rahami's wife left the U.S. in June — for dental work in Afghanistan, according to Mohammad Rahami — and that's when, a criminal complaint says, Ahmad Rahami began buying bomb components. Mohammad Rahami said that also appears to be when Ahmad Rahami started to grow out his beard.
"He did everything by himself. He buy everything by himself — order online. He did [it] by himself," Mohammad Rahami said.
After the bombing, Mohammad Rahami said it was the FBI that told him his son was the suspect.
Though Mohammad Rahami said he was "shocked" at the news, he responded by telling agents, "This is [a] stupid son."
In light of the bombing, Mohammad Rahami described his son as "not a human being ... not a Muslim."
"If you're Muslim, you respect your father. If you're Muslim, you respect religion. If you're Muslim, you respect your country," Mohammad Rahami said.
He said that as far back as 2011 he was concerned his son may have fallen in with the "wrong kind of people" during a trip to Pakistan. Mohammad Rahami said his brother, who lived in Pakistan, warned him about suspicious characters with whom Ahmad Rahami may have been in contact, but neither Mohammad Rahami nor his brother knew exactly who the people were.
When Ahmad Rahami was back in the U.S. the next year, his father said, he caught him watching disturbing jihadist videos online and kicked him out over it.
"I said, 'Listen, if you watch this video in my home, please leave my house,'" Mohammad Rahami said.
A U.S. official previously told ABC News that Ahmad Rahami returned to Pakistan and Afghanistan in 2013 and stayed for nearly a year before coming back to the U.S. in 2014.
It was after his return in 2014 that Mohammad Rahami called the FBI about his son after a domestic dispute. Mohammad Rahami said he told federal agents they needed to "watch this guy" and that his son was "not a normal person."
The FBI said last week it looked into Ahmad Rahami at the time and found no terrorism ties. Law enforcement officials also said that Mohammad Rahami had called back the FBI and recanted some of his statements about his son.
In the interview with ABC News Tuesday, Mohammad Rahami said that's not true and he never recanted.
"No. It's 100 percent wrong," he said. "They [did] not do their job."
He said FBI agents were the ones to tell him that his son was not a terrorist in 2014. "I said, 'Thank you, God, that's very good,'" Mohammad Rahami said.
Coincidentally, Mohammad Rahami said the FBI agent with whom he interacted in 2014 was present when Ahmad Rahami was shot and captured last week.
Just hours before Mohammad Rahami's interview with ABC News Tuesday, FBI Director James Comey responded to a question in a Senate committee hearing about Mohammad Rahami's allegedly telling the FBI that his son was a "terrorist" by saying that those "facts are wrong about what [Ahmad Rahami's] father told the FBI."
"But there as well, we will go back and scrub our prior contact with that matter very, very carefully," Comey said.
He said it did not appear that the suspect acted as part of a terrorist cell. Federal agents said, however, they're looking closely at some of the radical social media posts shared by one of Ahmad Rahami's sisters who lives in Pakistan. Mohammad Rahami was surprised when he saw what was on a Facebook page that appeared to belong to his daughter and said he did not believe it could be hers because she's "a really good person."
"No, no. She's never part of that thing," he said.
Ahmad Rahami, 28, is still being treated in a hospital in New Jersey for serious gunshot wounds he purportedly sustained in a shootout with police.
Mohammad Rahami told ABC News he spoke with his son's doctor Monday, who said he was suffering from some infections. Mohammad Rahami said he was not told whether his son was expected to survive.
Ahmad Rahami has been charged with a litany of crimes related to the bombing and the police shootout. When asked about the possibility that his son could spend the rest of his life in prison, should he pull through, Mohammad Rahami said that it is all in Allah's hands.
"He needs a trial. That's what he wanted," Mohammad Rahami said. "I told him, 'If you do wrong, you're going to receive bad [things].' He didn't listen to me."
Mohammad Rahami also told ABC News he wanted to apologize to the victims of his son's purported bombing.
"I say to everybody, 'I'm sorry. Forgive me,'" he said. "I don't have any connection [to the bombing], but I still say, 'I'm sorry.'"
ABC News' Shahriar Rahmanzadeh, Randy Kreider, Cho Park and Lee Ferran contributed to this report.