— -- The New York City police officers killed in Saturday's shooting are being remembered for their commitment to community and family.
Rafael Ramos, 40, was a two-year veteran of the NYPD who previously worked as a school security officer. The lifelong Brooklyn resident was married and had two sons, the youngest of whom is 13.
Wen Jian Liu, 32, was a seven-year veteran of the NYPD. He moved earlier this year to Brooklyn's Gravesend section and was married two months ago.
The officers were fatally wounded as they sat inside their parked patrol car in Brooklyn's Bedford-Stuyvesant neighborhood. The gunman, identified as Ismaaiyl Brinsley, later shot himself to death, authorities said. Mourners held vigils in the city Sunday to honor the lives of the slain officers.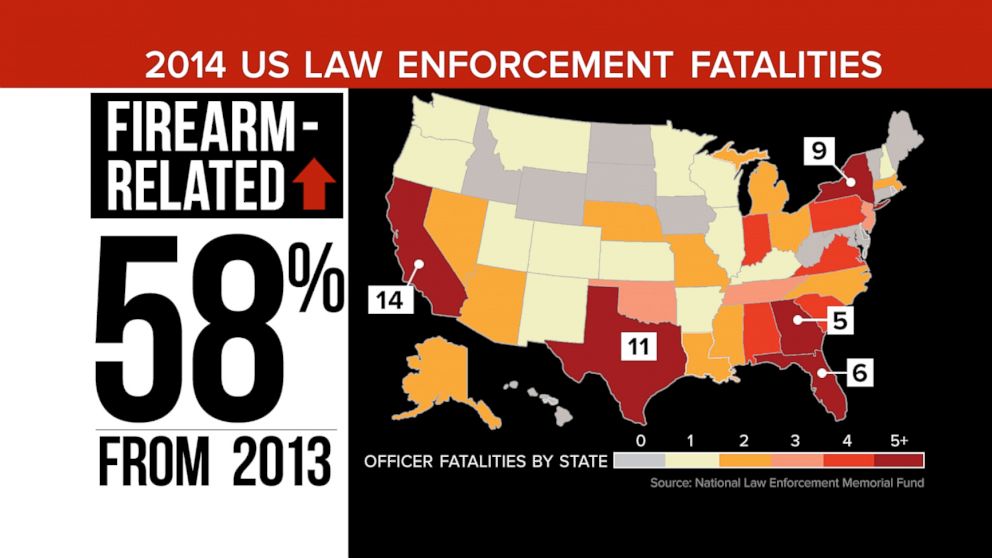 Liu's family said in a statement tonight that they had come to New York from Canton, China, 20 years ago for a "better life," when Wen Jian was 12 years old. "He arrived to America and attended Lafayette High School where he learned to speak English. He then went on to study at Kingsboro Community College and the College of Staten Island majoring in Accounting," the family's statement noted. "Traditionally, Asian families want their children to become professionals in the field of medicine or finance."
But Wen Jian went a different way. He joined the Auxiliary Police in 2006 and in 2007 graduated from the Police Academy.
"Wen Jian was active within the Police Department. He was an asset to the Police Department using his Chinese Language skills whenever and wherever it was needed. When he was off duty, he participated in the social and fraternal functions with the NYPD Asian Jade Society, where he has been a member since 2007. Wen Jian married Pei Xia Chen in September of this year. He was looking forward to having his own family. Wen Jian is proud to be a New York City Police Officer," the statement noted.
Ramos' son Jaden posted on Facebook about how much his father meant to him.
"He was the best father I could ask for. It's horrible that someone gets shot dead just for being a police officer. Everyone says they hate cops but they are the people that they call for help. I will always love you and I will never forget you. RIP Dad," he wrote.
Lucy Ramos, the victim's aunt, spoke at a vigil Sunday, saying he will "always be loved and missed by many."
"I hope and pray that we can reflect on this tragic loss of lives that have occurred, so that we can move forward and find an amicable path to a peaceful coexistence," she said.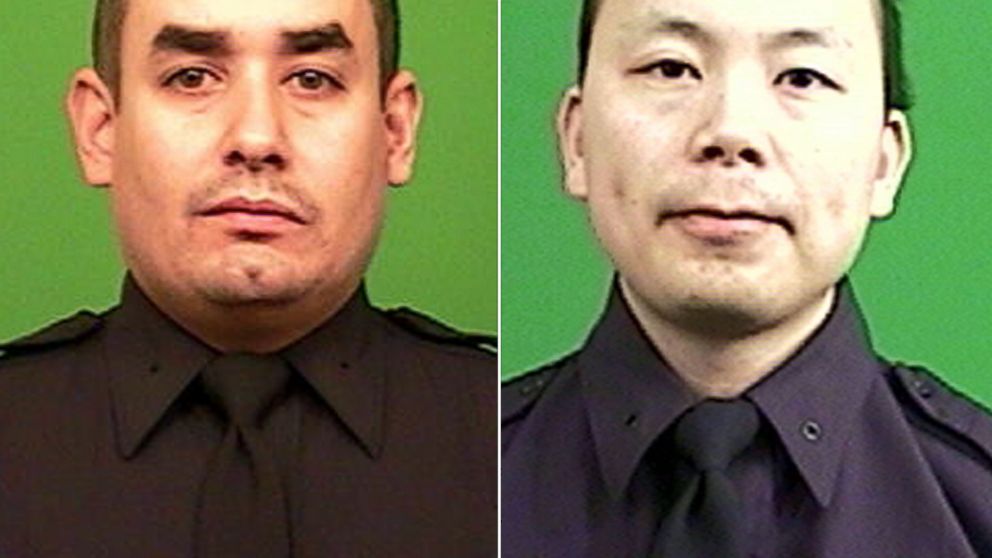 Ramos' cousin, Ronnie Gonzalez, said the family has already forgiven the gunman.
"He's in the hands of God now," Gonzalez said. "We don't believe in vengeance, we just forgive."
Neighbors of Liu were shocked to learn of the shooting, remembering the officer for his quiet, kind presence.
"He was a great neighbor, I had tears in my eyes when I heard about it," neighbor Hanif Khan told ABC station WABC.
The Associated Press contributed to this report.