New York City police are reviewing a video of an altercation between a visibly pregnant mother and an officer in which the woman falls belly-down on the ground as the officer holds her arms behind her back.
Cell phone video footage of the incident shows a police officer struggling with Sandra Amezquita from behind by holding her arms behind her back and she falls and lands face down on the ground. At one point the officer appears to have his knee on her back. At one point a bystander can be heard yelling, "She's pregnant."
"I am afraid of what might happen to my baby... I'm praying to God he's born healthy," Amezquita, who is due to give birth on Jan. 10, said through a translator at a press conference this afternoon alongside her family's attorney, Sanford Rubenstein.
The NYPD told ABC News today that the incident is being investigated by the Internal Affairs Bureau.
The police handling of the confrontation, which began with the frisking of Amezquita's teenage son, is being criticized.
"What we saw in that gruesome video is a woman who's trying to protect her son, who is being stopped and frisked by police, and she herself became a victim, slammed onto the floor," local activist Dennis Flores told WABC.
"Her belly is now with black-and-blue bruises," Flores said.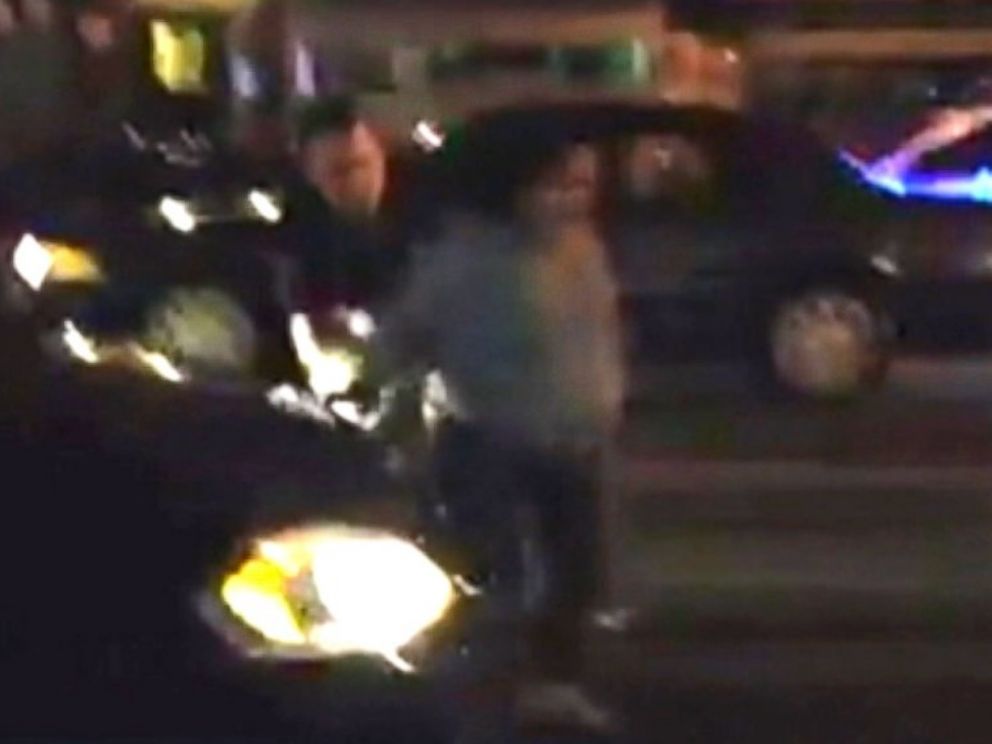 The altercation took place at 2:15 a.m. on Saturday in Sunset Park, Brooklyn. Police said that they observed that Amezquita's 17-year-old son Jhohan Lemos had a gravity knife clipped to his pants.
Officers attempted to arrest Jhohan Lemos when they discovered the knife but he resisted, an NYPD source told ABC News. That is when the teen's father, Ronel Lemos, and another man allegedly threw an officer to the ground and began punching him.
The video shows Amezquita, 43, and the teen's father, 50, confronting police in the middle of the street.
Police gave Amezquita a summons for disorderly conduct, but both her husband and her son now face criminal charges. Ronel Lemos has been charged with assault of a police officer, resisting arrest, obstruction of governmental administration and harassment. Jhohen Lemos was charged with criminal possession, resisting arrest, and harassment.
"After watching the video, the question which has to be asked is how can a pregnant woman and innocent bystanders be assaulted like this by police in New York City?" Rubenstein said in a press release. "It is incidents like this that are the reason for police community relations to be at an all time low in this city."