— -- Two off-duty sheriff's deputies from California who were at a country music festival in Las Vegas when shots rang out ran into the line of fire to help save people, the president of the officers' union said.
"They went back out where the gunfire was," after taking the wife of one of the officers and the girlfriend of the other to safety in the stage area, said Tom Dominguez, the head of the Association of Orange County Deputy Sheriffs.
One of the deputies is in a hospital recovering after being shot in the abdomen and thigh, Dominguez said.
Law enforcement officers both on and off duty were among the victims of the shooting Sunday night on the Las Vegas Strip — which killed at least 58 people and wounded more than 500 others. Shooting suspect Stephen Paddock, 64, of Mesquite, Nevada, opened fire from the 32nd floor of the Mandalay Bay Resort and Casino, police said. The suspect killed himself by the time officers reached him.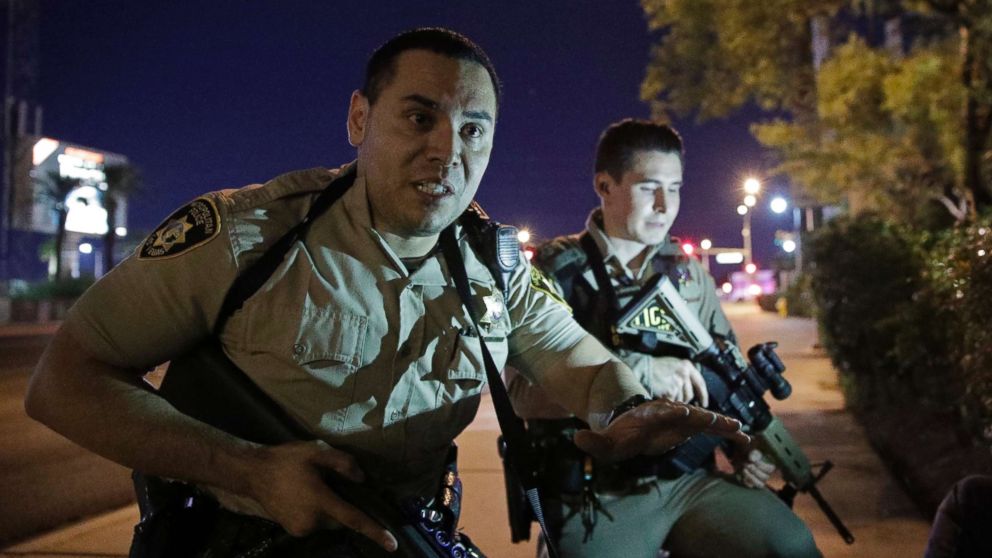 An off-duty officer from the Las Vegas Metropolitan Police Department died in the massacre, and two off-duty officers from the department were injured, Clark County Sheriff Joe Lombardo said Monday.
"It's a devastating time," Lombardo told The Los Angeles Times.
Also among the injured was an officer from Bakersfield, California, who was "was struck in the hip with a round" and is now recovering in a hospital, Bakersfield Police Department Lt. Jeff Burdick told ABC News.
Dominguez said about 20 officers from Orange County went to the festival.
Two of them, who are partners, "were standing next to each other when the gunfire erupted, and they grabbed their wife and girlfriend and headed for the stage," said Dominguez. "They take these two ladies and dive for cover under the stage."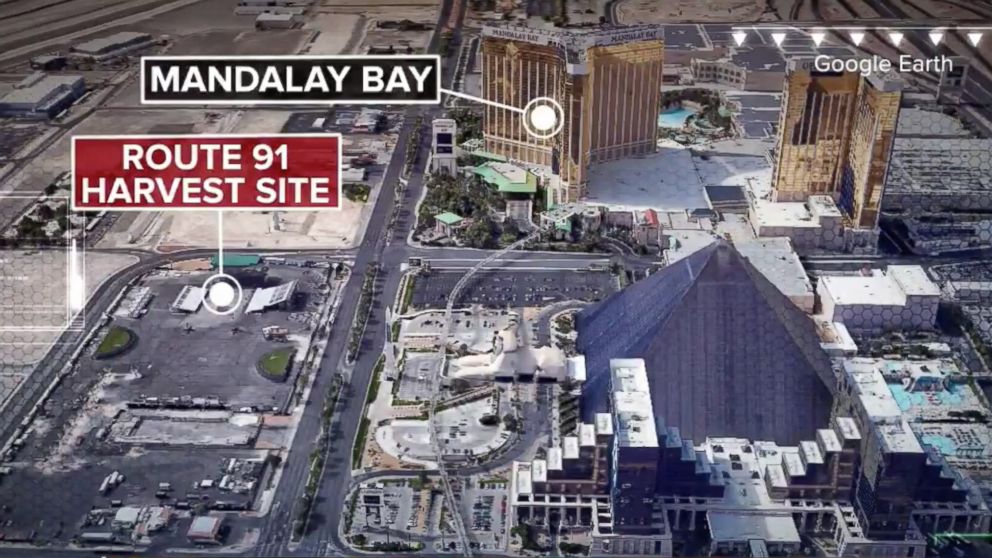 The deputies then went back out into the chaos to help people, Dominguez said.
"They see people are being shot, and they decide to go back out and drag people to cover — some of the injured," he said. "They went back out where the gunfire was, and one member was shot."
The injured deputy is in his 30s and has been an officer for eight or nine years, Dominguez said, adding that he has since spoken with the officer.
"He did say this was life-changing," Dominguez said. "It was very obvious to me they experienced something very intense and something that had a tremendous impact on them."
Dominguez said two of the women with the group of officers were also wounded.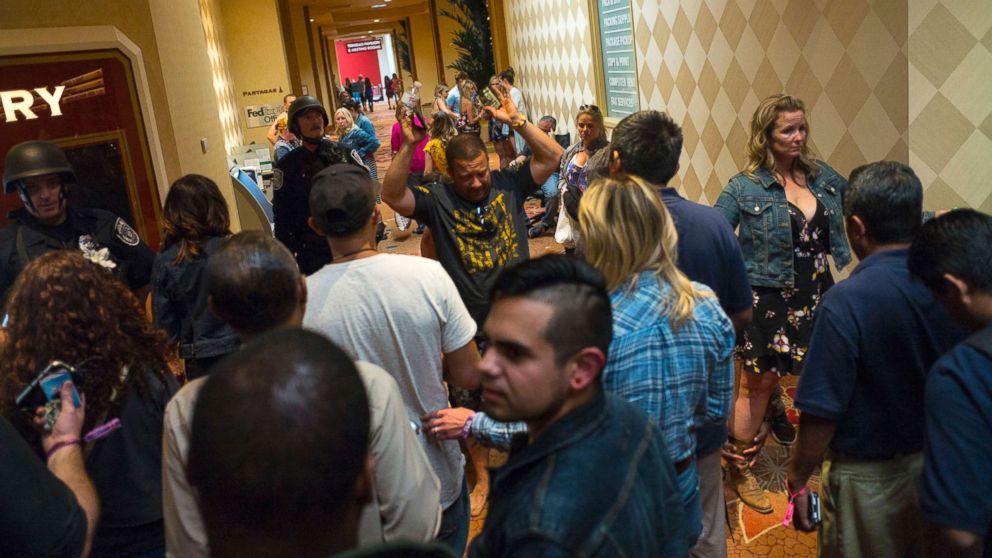 The Orange County deputies' trip to the festival was supposed to be about "having fun" and "getting away from it all," Dominguez said.
"You don't go there expecting to have somebody firing an automatic weapon on you, and you don't expect to see people dying in front of you," he said.
But, Dominguez said, "you're really never off-duty."