— -- Four people were arrested in Mississippi today in connection with the fatal shooting of two Hattiesburg police officers.
Marvin Banks, Curtis Banks, Joanie Calloway and Cornelius Clark were charged in connection with the shooting deaths of Hattiesburg officers Benjamin Deen and Liquori Tate, who were killed late Saturday while conducting a traffic stop, said Warren Strain, the public affairs director for the Mississippi Department of Public Safety.
Deen, 34, and Tate, 25, were wounded and later died from their injuries at Forest General Hospital, said Strain.
Hattiesburg Mayor Johnny DuPree called them "terrific police officers."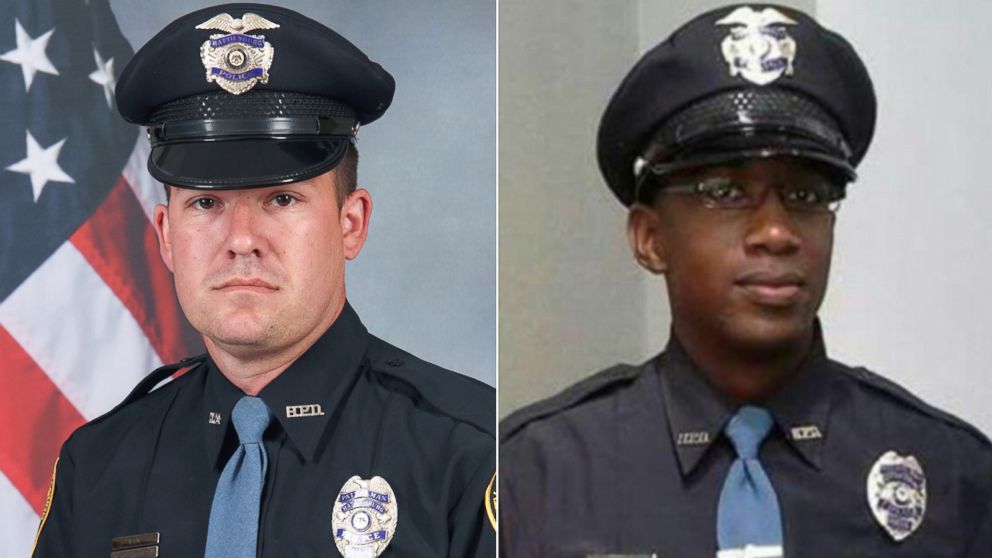 "They were out there trying to make our communities as safe as they could be, and then they end up being murdered themselves," he said.
Marvin Banks, 29, and Calloway, 22, both faced two counts of capital murder, among other charges, Strain said.
He said 26-year-old Curtis Banks, Marvin Bank's brother, was charged with two counts of accessory after the fact after capital murder. At least one of the brothers had a criminal history, said DuPree.
Clark, 28, was charged with obstruction of justice, Strain said.
DuPree said the arrests have brought relief to the officers' families.
"I mean they're heartbroken. The message they sent to us was, 'Please find these people,' and we honored that," DuPree said.
The last time a Hattiesburg officer died in the line of duty was in 1984. According to the Hattiesburg Police Department, Sgt. Jacquelyn Kay "Jackie" Sherrill, 33, was killed when a suspect was resisting arrest.