— -- Some office pools are taking the $1.5 billion Powerball jackpot more seriously than others.
One group in Ohio has gone so far as to designate an in-house "lucky charm" to win the historic jackpot. That "lucky charm" is Nick Potts.
Potts said his lucky streak began about two years ago when he started working as a tech account manager at CoverMyMeds.
First, he won a trip to Las Vegas through his job.
Then, while on a different work trip, Potts won a "superfecta" at a horse track, meaning that he picked the correct order of the first four horses to finish the race.
The real kicker came when, on another work trip, he was not only able to go on "The Price is Right" but ended up winning the entire show. He drove away from that appearance with a new car, he said.
According to Potts, he doesn't have any specific superstitions. A sunny demeanor appears to work wonders for him.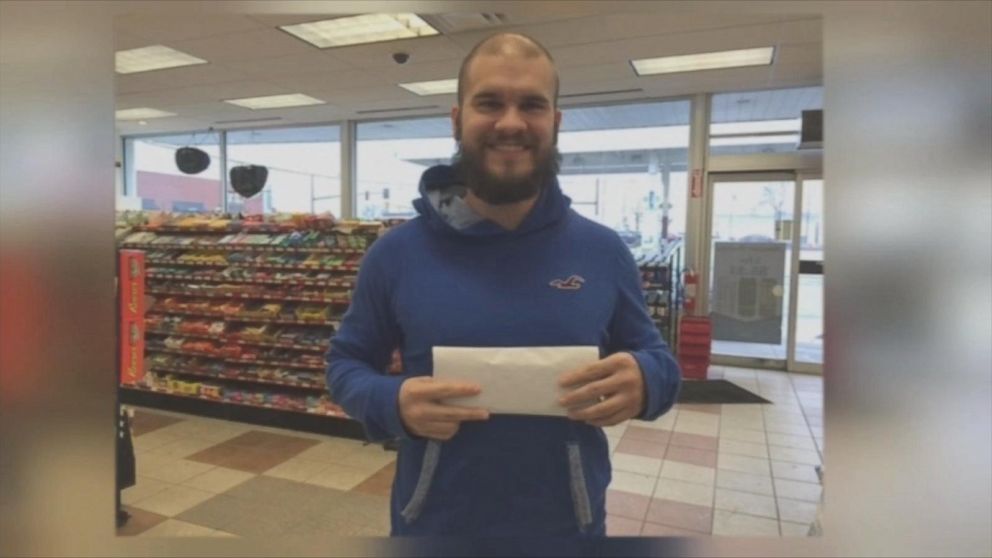 "I'm very, very optimistic," Potts told ABC News. "If you provide yourself with enough opportunities to be lucky or successful that tends to follow you."
The 27-year-old, who has never won money from a lottery before, is now in charge of picking what stores his office pool buys the tickets from for the drawing.
Potts said that he and his coworkers bought 780 tickets for this past weekend's drawing and ended up winning "a couple hundred dollars." Rather than split that with the 79 employees who were involved at the time, the group voted to draw a name out of a hat and let that person decide how they will spend the money. Potts said that the "overall majority" of the group said they would give the money to a charity.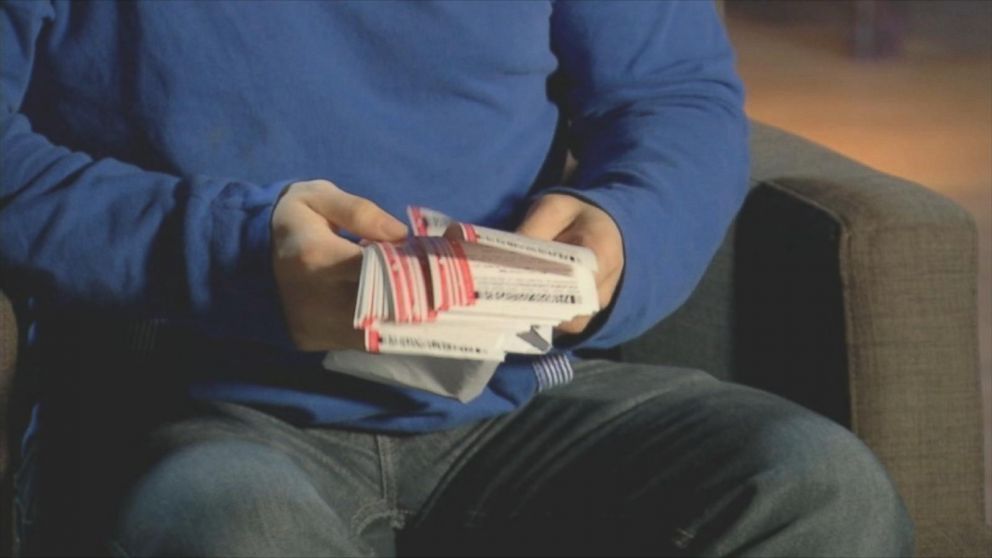 There are now 90 people involved in the CoverMyMeds pool and Potts said he expects they will have close to 1,000 tickets for tonight's big draw.
In addition to scanning copies of the tickets and sending them to everyone involved, organizers have also been sending around an Excel file with everyone's names listed as well as a notarized contract that they all signed.
"If we do happen to win, either last time or this time, we didn't want there to be any confusion," he said.