— -- The Sigma Alpha Epsilon fraternity is making headlines after a video emerged at its University of Oklahoma chapter that purportedly shows SAE members singing a racist chant.
The national SAE organization has shut down the local chapter, and the university has severed all ties to it and has ordered its members to vacate the fraternity house.
This isn't the first time an SAE chapter in the United States has faced controversy over members' behavior. In recent years, there have been several incidents.
It was unclear whether or not SAE's troubles outpaced other national fraternities, and SAE's national office did not immediately respond to a question about the recent cluster of problems.
A director at the North-American Interfraternity Conference, which oversees 74 men's collegiate fraternities including SAE, said the organization does not comment on any specific member.
Here is a look at some of the recent troubles SAE has faced:
University of Oklahoma:
A video showing individuals participating in a racist chant was posted on Sunday to Twitter by Unheard, which describes itself as "an alliance of black students organized for change within campus administration and atmosphere." The video showed young men on a bus chanting, "There will never be a n***** at SAE."
The Unheard tweet, directed at OU president David Boren, said, "Racism is alive at The University of Oklahoma."
Boren said today all ties between the school and chapter are "hereby severed," adding in a statement, "To those who have misused their free speech in such a reprehensible way, I have a message for you. You are disgraceful. You have violated all that we stand for. You should not have the privilege of calling yourselves 'Sooners'. Real Sooners are not racist. Real Sooners are not bigots. Real Sooners believe in equal opportunity. Real Sooners treat all people with respect. Real Sooners love each other and take care of each other like family members."
The national SAE organization said in a statement, "We apologize for the unacceptable and racist behavior of the individuals in the video, and we are disgusted that any member would act in such a way. Furthermore, we are embarrassed by this video and offer our empathy not only to anyone outside the organization who is offended but also to our brothers who come from a wide range of backgrounds, cultures and ethnicities."
University of Southern California: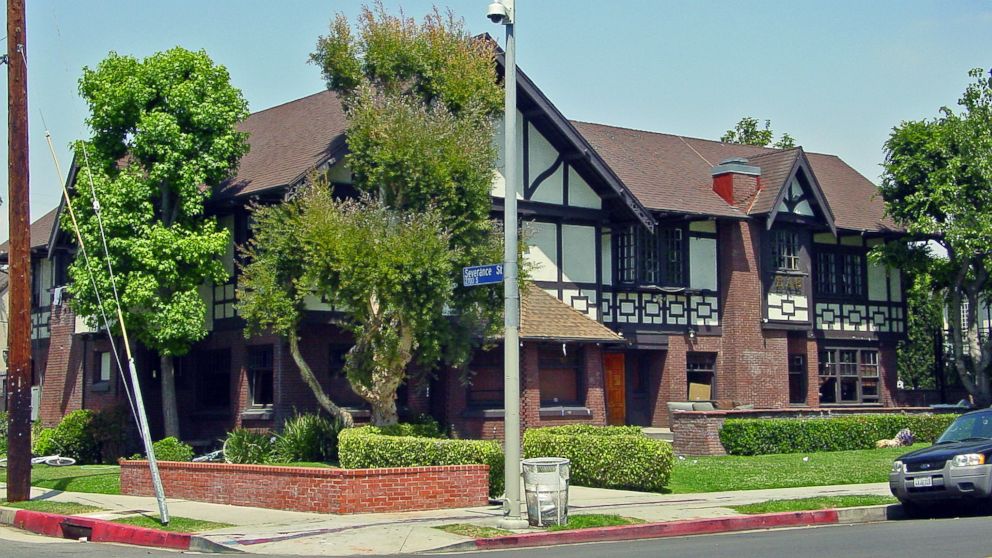 In October 2014, the national SAE organization closed its University of Southern California chapter for reportedly violating members' health and safety, saying in a statement that it failed to "adhere to the national organization's standards and expectations."
More specifically, the national group said, the chapter "failed to adhere to the alcohol-free housing status placed upon them by the headquarters, failed to follow the membership-education program known as the True Gentleman Experience and failed to comply with cease-and-desist orders, which are temporary suspensions that halt all activity during investigations and sanctions."
The chapter remains closed.
National SAE said, in addition, that the chapter members were expelled from the fraternity.
According to USC's Annenberg TV News, the chapter had been put on probation the previous fall after someone suffered serious injuries at an SAE party.
SAE national spokesman Brandon Weghorst said in a news release, "It's unfortunate that our chapter at USC chose a path that ignored all of the resources we offer. But there are consequences for their lack of leadership and for failing to act as gentlemen."
Iowa State University:
An alleged sex assault was reported in January 2015, after the victim said it occurred at an SAE party at Iowa State University. The victim was hospitalized the next day in unknown condition, police said.
The alleged assault remains under investigation, Jason Tuttle of the Ames Police Department told ABC News today. Tuttle said the police are still interviewing the alleged victim and witnesses.
The chapter suspended the member who had been accused of assault, Weghorst told ABC News in January.
"Any form of assault or sexual misconduct by anyone is unacceptable, and we will not tolerate actions that are inconsistent with our values," Weghorst said in January. "The individual behavior of any member that deviates from our beliefs does not and should not reflect on other members, other chapters or other fraternity men."
The Iowa State SAE chapter refused to comment to ABC News today.
Yale University:
At Yale, "inappropriate comments" made by SAE members last year have led to new bans for the fraternity.
Yale SAE members who have since graduated made "inappropriate comments about a female student in the presence of other members" at a fraternity event, national SAE said this February.
According to the Yale Daily News, the university conducted a formal investigation and SAE now faces "a ban on on-campus activities, a ban on communication via Yale University email systems and bulletin boards, and a prohibition on the use of the name SAE in connection with the university." The Daily News reported that the sanctions will last until August 2016.
"Their speech was not supported nor endorsed by other chapter members," national SAE said in a statement. "While these comments were isolated actions of those two men, we cannot validate what may have been said. Regardless, we absolutely expect our brothers to act as gentlemen at all times and do not condone demeaning or derogatory language.
"Any form of sexual assault, misconduct or harassment by anyone is unacceptable, and we will not tolerate actions that are inconsistent with our values," the statement from national SAE added. "Their individual behavior deviates from our beliefs and should not reflect on other members, other chapters or other fraternity men."
Loyola Marymount University:
In November 2014, an alleged rape took place at an SAE party at Loyola Marymount University, according ABC affiliate KABC in Los Angeles.
SAE members were named in the allegation, according to SAE headquarters.
Weghorst told ABC News today that LMU's SAE was a colony at the time and working towards getting its charter.
"Once we learned of the investigation, we closed that group," Weghorst said. "They will not become an SAE chapter."
The LMU Department of Public Safety refused to comment, and calls to LMU Media Relations and the Los Angeles Police Department were not immediately returned.