— -- The 73-year-old reserve deputy in Oklahoma charged today with second-degree manslaughter in what authorities have called the "inadvertent" shooting death of a suspect "never intended in his 73 years of life to take a human life," a Tulsa County Sheriff's Office spokesman told ABC News today before the DA announced the formal charge.
Reserve deputy Robert Bates shot and killed Eric Harris April 2 after the deputy allegedly mistook his handgun for a stun-gun, officials said.
After seeing video of the shooting, Maj. Shannon Clark told ABC News earlier today, "You can tell it was inadvertent. The gun popped out of his [Bates] hand. He wasn't expecting a recoil."
Bates, an unpaid volunteer who worked on a violent crimes task force and had to maintain firearm proficiency, "has to live with this the rest of his life," Clark said.
He added: "No one intended for Mr. Harris to die that day."
The Tulsa World has reported that Bates owns an insurance company.
As for Clark's age, which some have raised as an issue, Clark said there is no age limit at the Sheriff's Office.
"A lot of it has to do with proficiency, their skill sets, their mental capacity," Clark said. "If he can still perform the functions and the tasks, we can't discriminate just because of his age."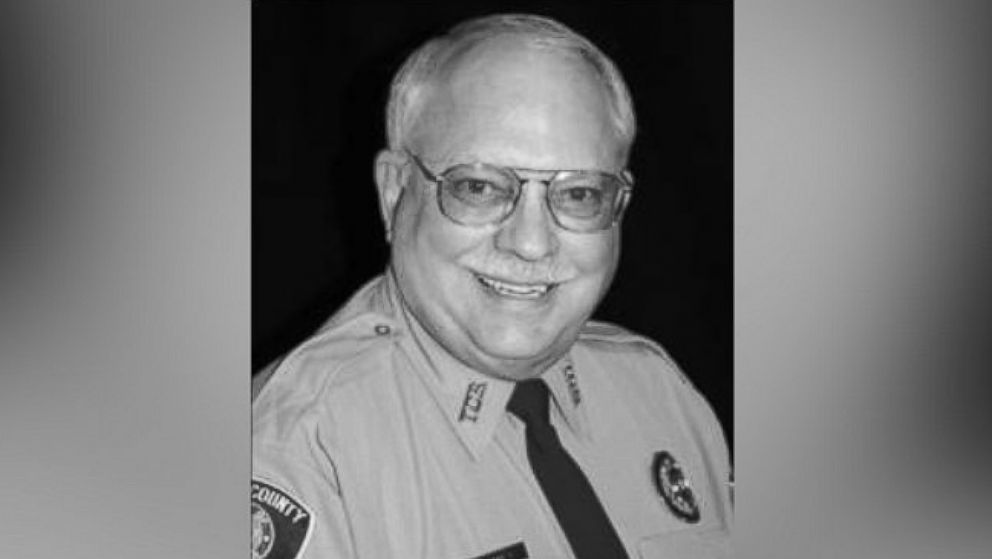 The training for reserve deputies is similar, though abbreviated, to that of full-time paid deputies, Clark said. While full-time officers have over 500 hours of training, reserves must complete 240 hours of training, he said, but must still perform continuing education every year.
The Sheriff's Office has three levels of reserve deputies, Clark said, and Bates is considered the most the advanced level. Because Bates works on a violent crimes task force, his training was "well over the minimum requirements," Clark said.
He has worked over 3,000 volunteer hours as a reserve deputy and has had over 400 hours of training since 2007.
Bates is TASER certified, the Sheriff's Office reported.
"Typically he has been assigned to outside containment on search warrants, and in addition to his training as an advanced reserve deputy, he has been trained in the use of less-lethal devices such as the pepper ball gun and the TASER," the Sheriff's Office said in the briefing.
According to the Sheriff's Office, Bates' gun weighs 11.4 ounces unloaded, while the Taser Weighs 12.6 ounces. And both weapons have a grip-activated laser sight, the Sheriff's Office said.
ABC News has been unable to reach Bates, and a message left at his daughter's home after the charge was announced has not been returned.
Harris, 45, was the subject of an undercover operation, police said. On April 2, Harris met the undercover investigator in a parking lot to allegedly sell him a firearm, police said.
Video released by the sheriff's office shows Harris run from officers and officers then struggle to subdue him.
A single gunshot is heard in the video. Someone says, "I shot him! I'm sorry." According to the sheriff's office, the words were spoken by Bates just after he shot his weapon.
In a statement released Sunday by Harris' family's attorney, Daniel Smolen, the family said they reviewed "the heavily edited version of video released by the Tulsa County Sheriff's Office" and were "saddened, shocked, confused and disturbed" by the Sheriff's Office version of the incident.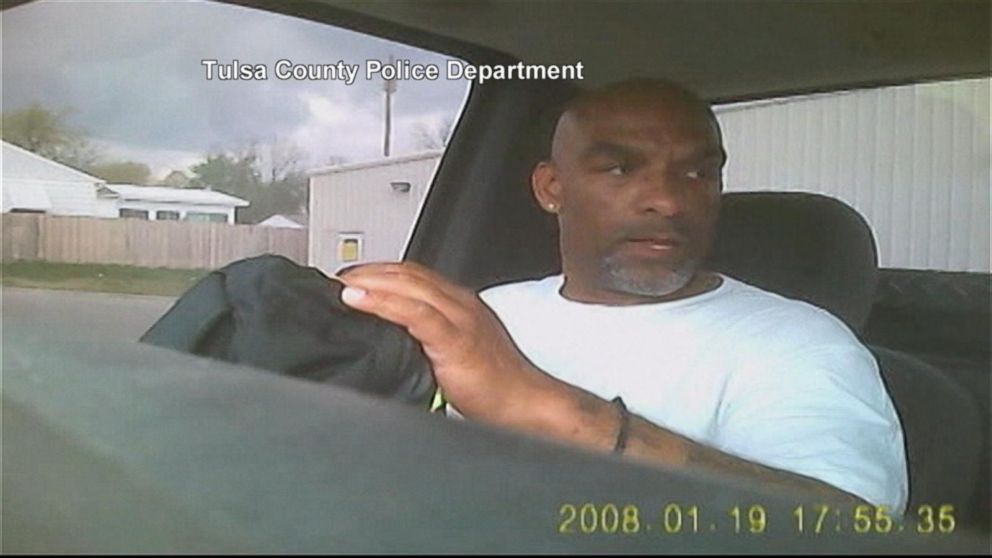 The family said Bates "is a wealthy man who has contributed vehicles, equipment and money to TCSO [Tulsa County Sheriff's Office]." They said Bates "has a close personal relationship" with Tulsa County Sheriff Stanley Glanz and "contributed thousands" to his campaign.
Bates reportedly owns an insurance company and served as chairman of the Glanz re-election committee in 2012. The Tulsa World cited records showing he donated $2,500 to Glanz's campaign that year.
The family also accused Bates of wanting to be a "pay to play" cop.
"We do not believe it is reasonable - or responsible - for TCSO to accept gifts from a wealthy citizen who wants to be a 'pay to play' cop," the statement said.
But Clark told ABC News today that Bates' "wealth, his status in the community, really is not a question. We have very influential reserves on our program and then we just have John Q. Public on our program. We have guys that are blue-collar workers, we have guys that are white collar workers, and these are guys that have a reason to give back, they want to give back to their community in some way."
The Harris family attorney did not respond to an ABC News request for comment after the manslaughter charge was announced.