Oklahoma teachers rallied at the state Capitol Tuesday on the seventh day of their walkout as classes remained canceled in the state's largest school districts.
A group of teachers marched over 100 miles from Tulsa to Oklahoma City, where the state capitol is. They are asking the Oklahoma Legislature to provide $50 million more in funding and to repeal a capital gains tax exemption. They are also asking Gov. Mary Fallin to veto a lodging tax repeal bill, which would eliminate $42 million in funding, according to the Oklahoma Education Association, the state's largest union.
The walkout comes after the West Virginia teachers' strike catalyzed a movement of teachers demanding higher pay. Arizona and Kentucky teachers have voiced their frustrations regarding teachers' salary and education underfunding.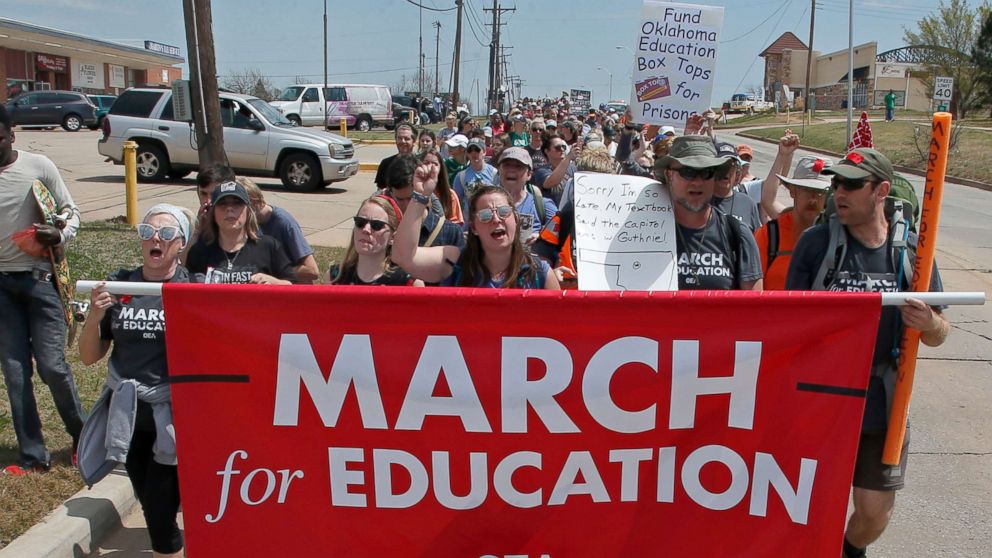 According to the Bureau of Labor Statistics, Oklahoma teachers are paid almost $20,000 less than the national average salary for teachers.
Fallin recently approved a $6,100 pay raise for teachers, but Oklahoma teachers said this is not enough. They are requesting a $10,000 pay raise over three years.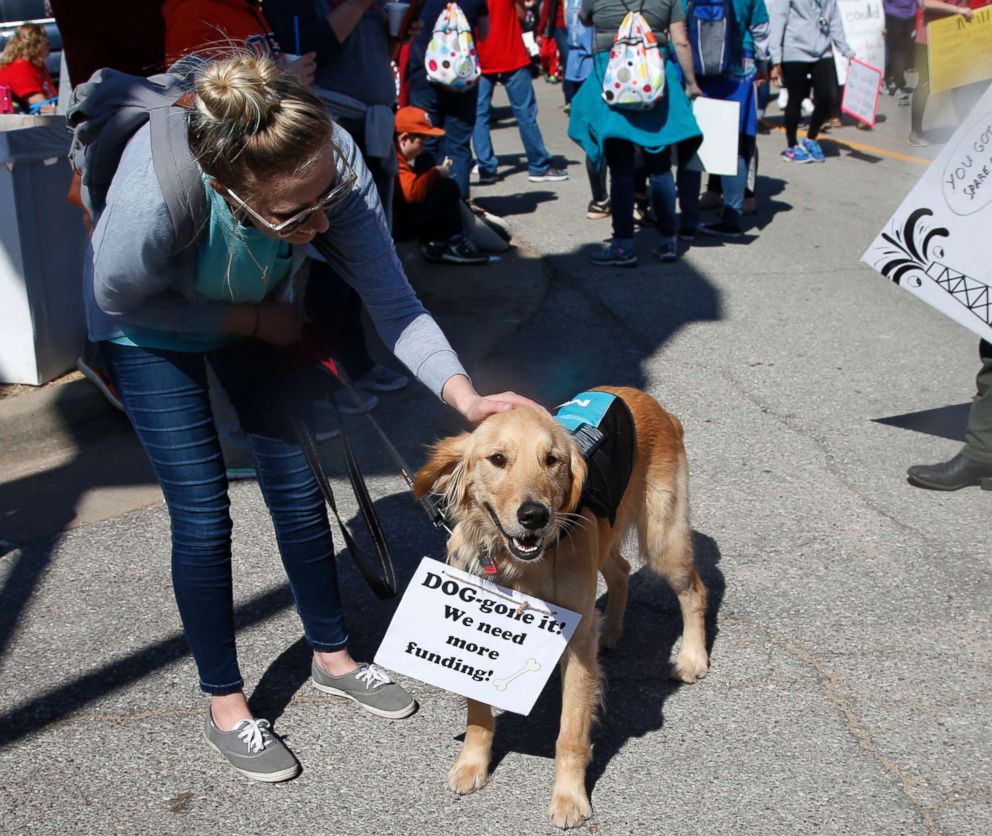 A November report from the Center on Budget and Policy Priorities found that Oklahoma cut roughly $1,000 per pupil over the last nine years. Instead of diverting money to education funding, the state cut income taxes and severance tax rates on oil and gas.
Education funding cuts have forced growing class sizes and limited basic supplies, according to the Oklahoma Education Association.
Still, teachers are hopeful their efforts will create change. Oklahoma Education Association President Alicia Priest posted a video Monday night on the organization's Facebook page, noting the Oklahoma Highway Patrol estimated around 50,000 people were in the walkout crowd on Monday.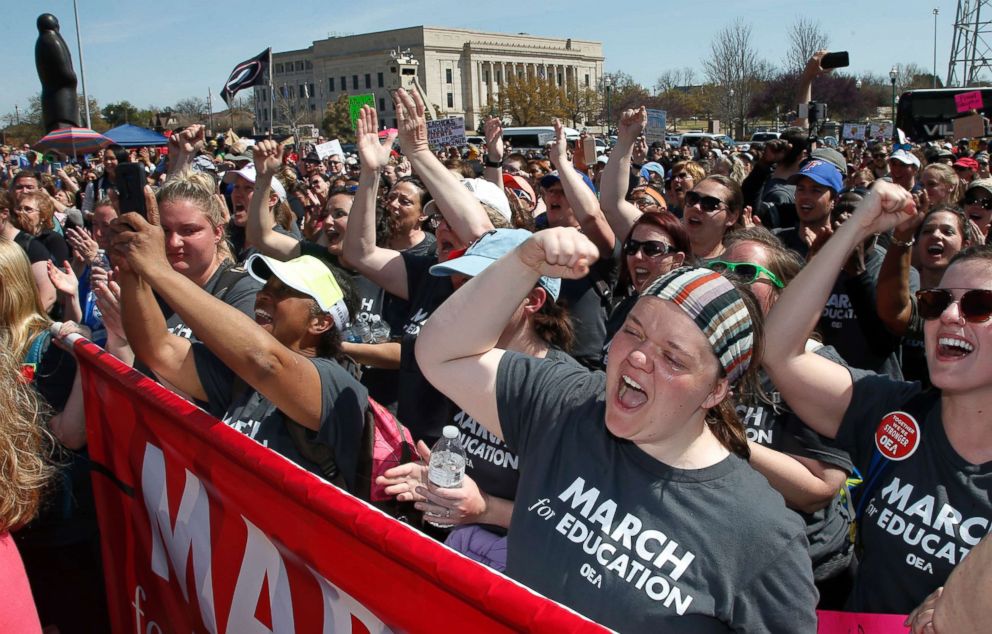 "Momentum is on our side," Priest said in the video.