— -- The woman accused of plowing her car into a crowd of people is being held on $1,000,000 bond after having her first arraignment this afternoon.
Adacia Chambers is facing four counts of second-degree murder and one of driving under the influence. The district attorney said in court today that officials are "terribly worried" about a fifth victim who is in grave condition.
Chambers' hearing lasted about 10 minutes and she appeared via video link. Her defense team asked for a psychological evaluation, and the judge granted it. Her next hearing is scheduled for Nov. 13 when the charges against her will be officially filed. She has not yet entered a plea.
Chambers, 25, was arrested after the Saturday morning incident at an Oklahoma State University homecoming event in Stillwater, where four people died and 46 others were injured.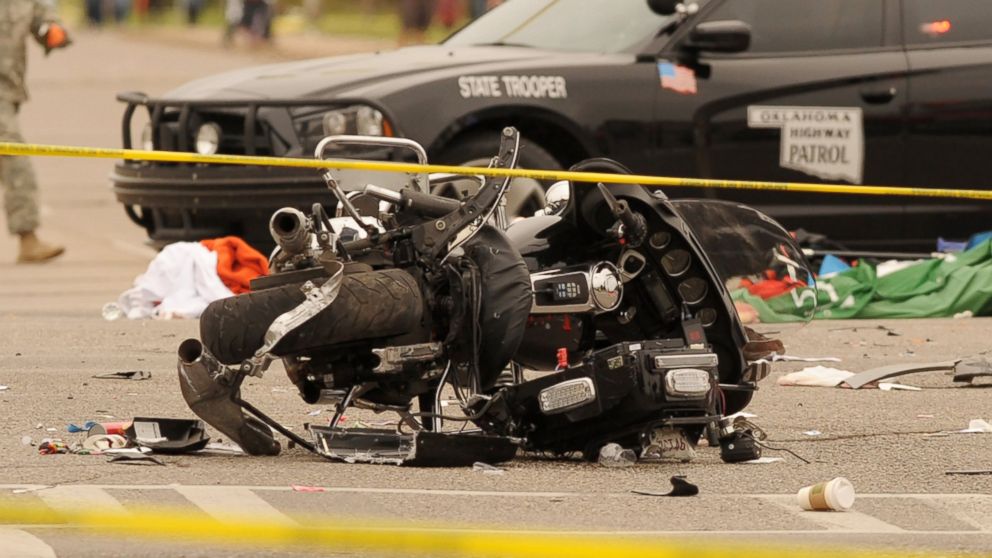 The Oklahoma medical examiner's chief investigator, Timothy Dwyer, said all four victims, who range in age from 2 to 65, died of blunt-force injuries, The Associated Press reported.
Her father spoke in front of the courthouse before the arraignment today, saying their family has deep ties to Oklahoma State University.
"All my family went to that school," Floyd Chambers said at a news conference. "There's been a Chambers in that school system since the '50s and so we're big supporters of that school and our community."
He said that he has not yet spoken with his daughter but when he does, "I'm just going to pour out my heart and soul to her and love her the best I can because I know the little girl I raised."
Floyd Chambers said "there could be some underlying issues there" and that his daughter had previously been admitted to a mental hospital several years ago.
"She's been very good about hiding her problems because she didn't want the family to worry about her," Floyd Chambers said.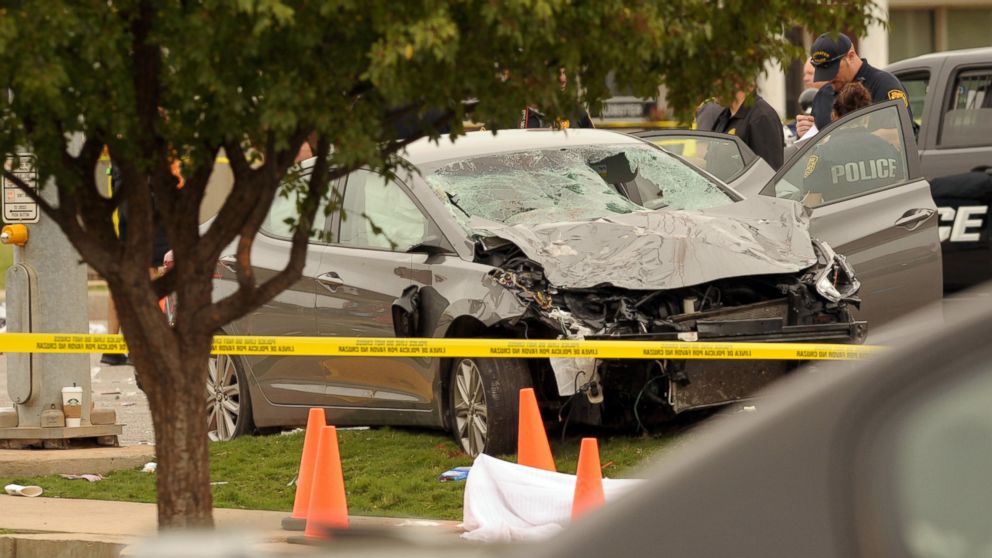 Neither her father nor her boyfriend, Jesse Gaylord, who also spoke at the press conference outside the courthouse, believe that she could have been drinking or using drugs at the time of the incident. Gaylord noted that he and Chambers are not frequent drinkers, saying that the last time he can remember having a drink was at his birthday earlier this month, when they each had a beer.
Police Chief Kyle Gibbs told ABC News this morning that his investigators are going to "try to run down" information about Chambers' actions before the incident.
Freddy's Frozen Custard & Steakburgers, the fast-food restaurant where Chambers reportedly worked, declined to release any specifics about her employment, but provided ABC News with a statement conveying its "deepest sympathies" to the injured and friends of the victims.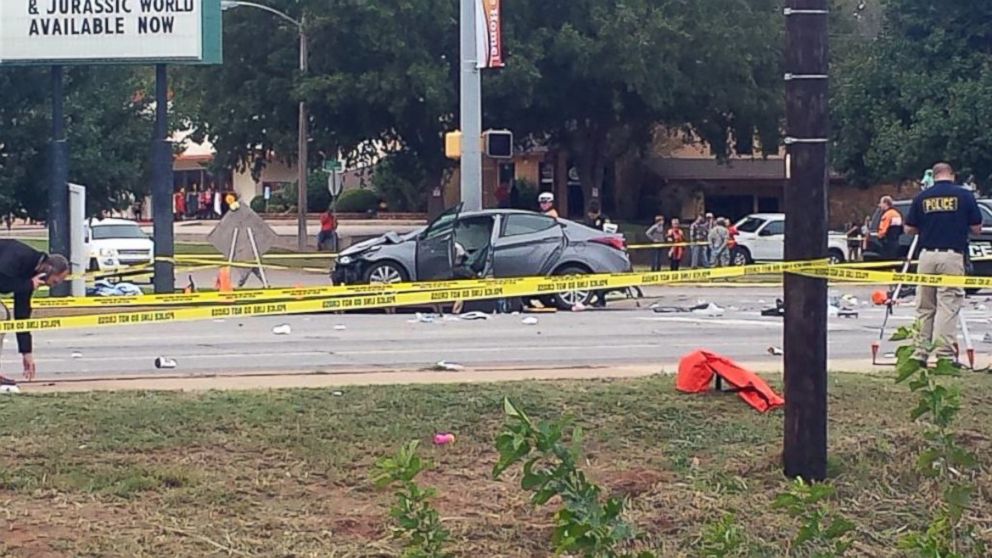 "The Stillwater Freddy's franchisee continues to assist law enforcement to collect information to aid the investigation," company spokeswoman Alexandrea Pearce said in the statement. "This tragedy has cast profound grief on so many in this community and around the country. Our hearts, thoughts and prayers remain with everyone affected."
Chambers' lawyer, Tony Coleman, said his client was unable to tell him what happened during the incident, and it seemed to him that she may have blacked out.
"I have represented and am currently representing several with mental illnesses and in my opinion, Ms. Chambers suffers from a mental illness -- exactly what type is unknown," Coleman said.
ABC News' Ryan Owens contributed to this report.