— -- The parents of missing University of Virginia student Hannah Graham released an emotional letter to the school's students and faculty today saying they are still "optimistic" their daughter will return and urging students to be careful this weekend and "walk with a buddy."
John and Sue Graham's 18-year-old daughter disappeared in the early hours of Saturday morning after going out last Friday night.
"It is now Friday, a week since Hannah's disappearance," they wrote in their letter emailed to all students and faculty. Adopting a parental tone, they added, "For those students planning to unwind this weekend, please be extra vigilant when you are out and walk with a buddy."
Car Seized, Apartment Searched in Hunt For Missing University of Virginia Student Hannah Graham
Missing UVA Student Hannah Graham's Case Similar to 2009 Murder, Mom Says
Police said today they had a major break in the case and issued three search warrants in connection to an unidentified person of interest.
Police said that Sue Graham was the first to suspect that something had happened to her daughter when she hadn't heard from her for more than 24 hours. The Grahams are British but live in northern Virginia, calling Alexandria home for more than a decade.
They have been in Charlottesville during much of the search and wrote that they attended the "extremely moving" candlelight vigil that the school held Thursday in Hannah's honor.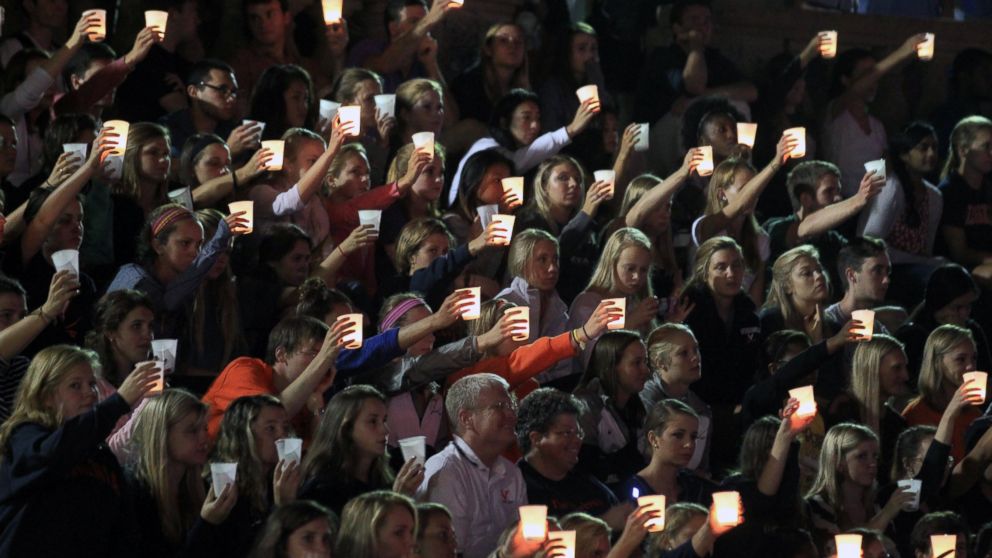 "We were comforted by the evident high esteem in which our cherished daughter is held by her many friends at the University of Virginia and beyond," the Grahams wrote in the letter sent out today.
"We continue to be optimistic that Hannah will soon be returned safely to us."
It was the second time the parents issued a public statement since their daughter vanished. Earlier this week, they wrote how they were "devastated by her disappearance" and pleaded with anyone who had any information about Hannah's movements that night to call police.
In both notes, the parents expressed deep gratitude for everyone who had searched for her.
"Like you, we will not rest until we find her and she comes home," the parents said in their previous note.