The parents of 20-year-old Ethan Chapin, one of four University of Idaho students slain in a gruesome attack in November, are speaking out for the first time, opening up to ABC News about their family's healing and their son's legacy.
Ethan Chapin was a triplet, born right before his sister, Maizie, and brother, Hunter, who also attend the University of Idaho.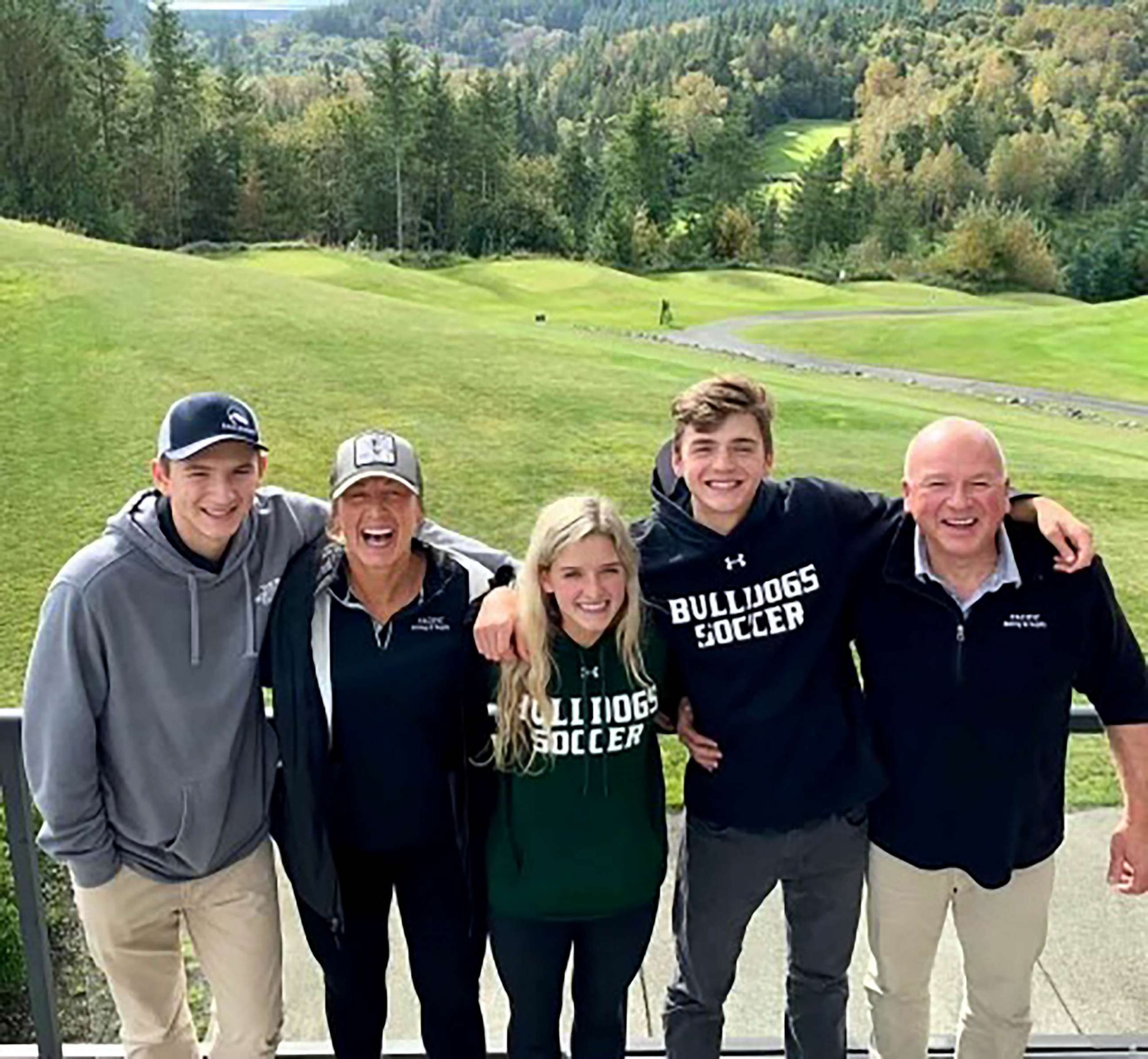 Ethan and Hunter were especially close, the Chapins said, and Hunter has found himself facing the world without his "wingman" for the first time. Stacy Chapin recalled how Hunter recently called her from school, saying, "Mom, I just went through the drive-thru by myself for the first time."
"When you're a triplet," she said, "you have spent your whole life together with other people."
On Nov. 12, 2022, Ethan Chapin spent his last night alive taking his sister to her sorority formal. He then hung out at his Sigma Chi fraternity house before retiring for the night with his girlfriend, Xana Kernodle, at her off-campus home.
In the early hours of Nov. 13, 2022, Ethan Chapin, Kernodle and two of Kernodle's roommates, Kaylee Goncalves and Madison Mogen, were stabbed to death inside the girls' house. Two other roommates survived the shocking crime that garnered national intrigue.
After a six-week search for a suspect, 28-year-old Bryan Kohberger was arrested on Dec. 30. Kohberger, who was a Ph.D. graduate student at nearby Washington State University at the time of the murders, has not entered a plea.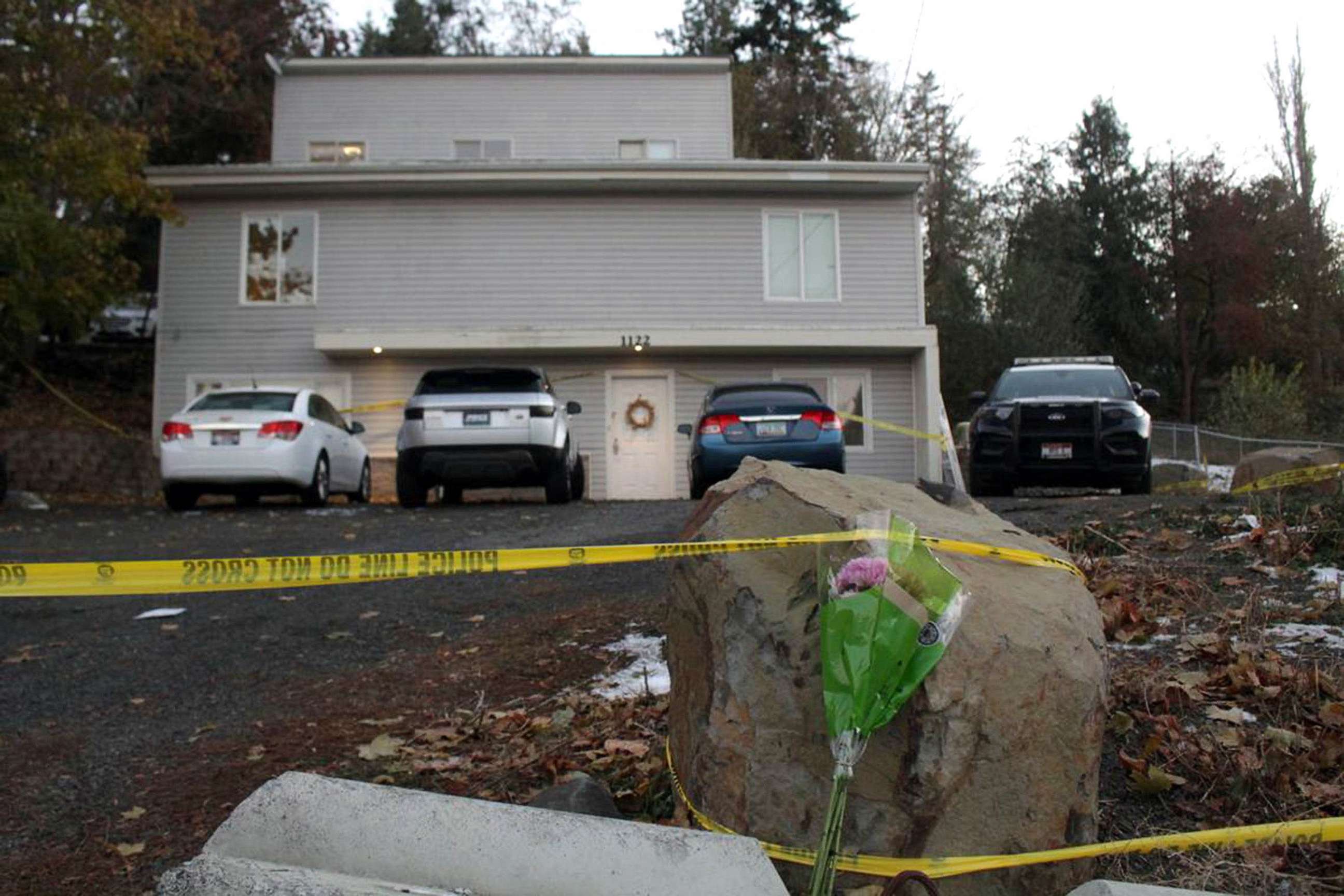 To honor their son, Jim and Stacy Chapin, who are from Conway, Washington, have started a foundation, Ethan's Smile, offering scholarships for Conway-area graduates and for students attending the University of Idaho.
The couple spoke with ABC News this weekend from Washington's Tulip Valley Farms, where Ethan and his siblings had worked, and where a new yellow-and-white tulip bulb mix named Ethan's Smile is now for sale to benefit the foundation.
Nearly 80,000 bulb mixes have been sold so far, and those that were planted are already starting to bloom, they said.
"For everybody, it's a tangible thing that represents him, and people can grow them in their yards and gardens," said Stacy Chapin, who loves getting pictures of people's tulips.
She added, "We have done something good that we know Ethan would love."
Since their son's murder, the Chapins have mostly grieved privately and focused on helping their other two children.
There's still a long road ahead, including symbolic days they know will be especially hard without their eldest triplet. The next big milestone is the triplets' 21st birthday in October.
"We just talked about the kids' 21st birthday forever," she said.
"I just miss him," said Ethan's father, Jim Chapin. "I think about him every day."
"I loved to hug him," Stacy Chapin said of her son, who stood at 6 feet, 4 inches. "I'd give anything just to be able to hug him again."
ABC News' Annie Pong and John Capell contributed to this report.