Former Parkland school cop Scot Peterson, who allegedly fled shooting, found not guilty on all counts
Scot Peterson faced up to 95 years in a prison if convicted on all charges.
The former Parkland, Florida, resource officer accused of failing to confront the Marjory Stoneman Douglas High School shooter who killed 14 students and three staff members in 2018 has been found not guilty on all counts.
Scot Peterson, 60, was charged in 2019 with multiple counts of child neglect after an internal investigation found that he retreated while students were under attack. Prosecutors accused Peterson, a 30-year veteran of the Broward Sheriff's Office, of making a false statement, claiming that he did not hear gunshots.
Peterson could be seen sobbing with his head on the table after the verdicts were read by the judge.
Peterson, who was fired after the probe report was released, had pleaded not guilty.
After the verdict, Peterson told reporters the only one person to blame for the tragedy was "that monster," referring to the gunman.
"In any type of incident, do your due diligence and look at the facts," Peterson said.
Kristen Gomes, an assistant state attorney at the Broward County State Attorney's Office, said during closing arguments that Peterson didn't do anything to search for the shooter and confront him.
"When the defendant ran, he left behind an unrestricted killer who spent the next four minutes and 15 seconds wandering the halls at his leisure. Because when Scot Peterson ran, he left them in a building with a predator unchecked," she said.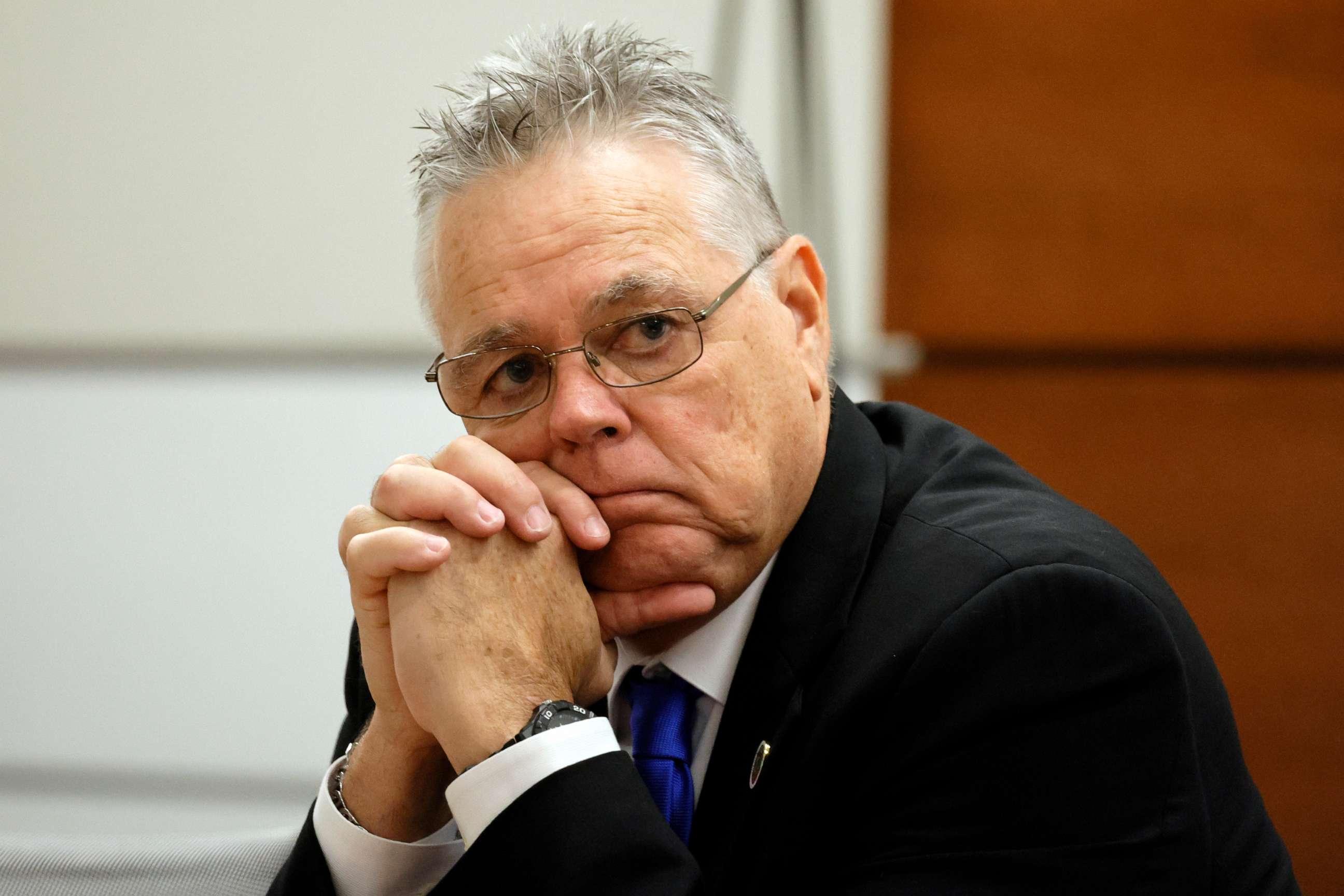 Mark Eiglarsh, Peterson's attorney, argued that his client was being made a "sacrificial lamb." Eiglarsh said in closing arguments that Peterson couldn't accurately detect where the gunshots came from and neither could several other students and teachers.
"He did everything he could," Eiglarsh told reporters after the verdict.
Peterson faced up to 95 years in state prison and the loss of his pension if convicted on all charges.
When asked if Peterson was considering a civil case against the police, Eiglarsh declined to answer.
"We'll look into everything after the fact," he said.
Linda Beigel Schulman,, the mother of slain Parkland teacher Scott Beigel, slammed Peterson for telling reporters that he got his life back following the verdict.
"Well bravo for getting your life back, I cannot get my son's life back," she told ABC News Live.
Beigel Schulman said that even though the jury found Peterson not legally responsible for the deaths, she found him morally responsible for her son's killing.
Peterson told reporters that he was open to talking to the victim's family members, but Beigel Schulman said that was one offer she wouldn't accept.
"I am not going to speak to him and absolve him of his moral guilt," she said. "No way."
The gunman, Nikolas Cruz, a former student at the high school, was sentenced to life in prison last year after pleading guilty to 17 counts of first-degree murder and 17 counts of attempted first-degree murder.
ABC News' Meredith Deliso contributed to this report.