Jury selection is set to begin Wednesday in the trial of a former school resource officer charged with felony child neglect for allegedly failing to confront the Parkland school shooter.
Scot Peterson was assigned to Marjory Stoneman Douglas in Parkland as a school resource officer when a gunman opened fire at the South Florida high school on Feb. 14, 2018, killing 14 students and three staff members.
Peterson, 60, was terminated from his position and charged with multiple counts of child neglect in 2019 after an internal investigation found that he retreated while students were under attack.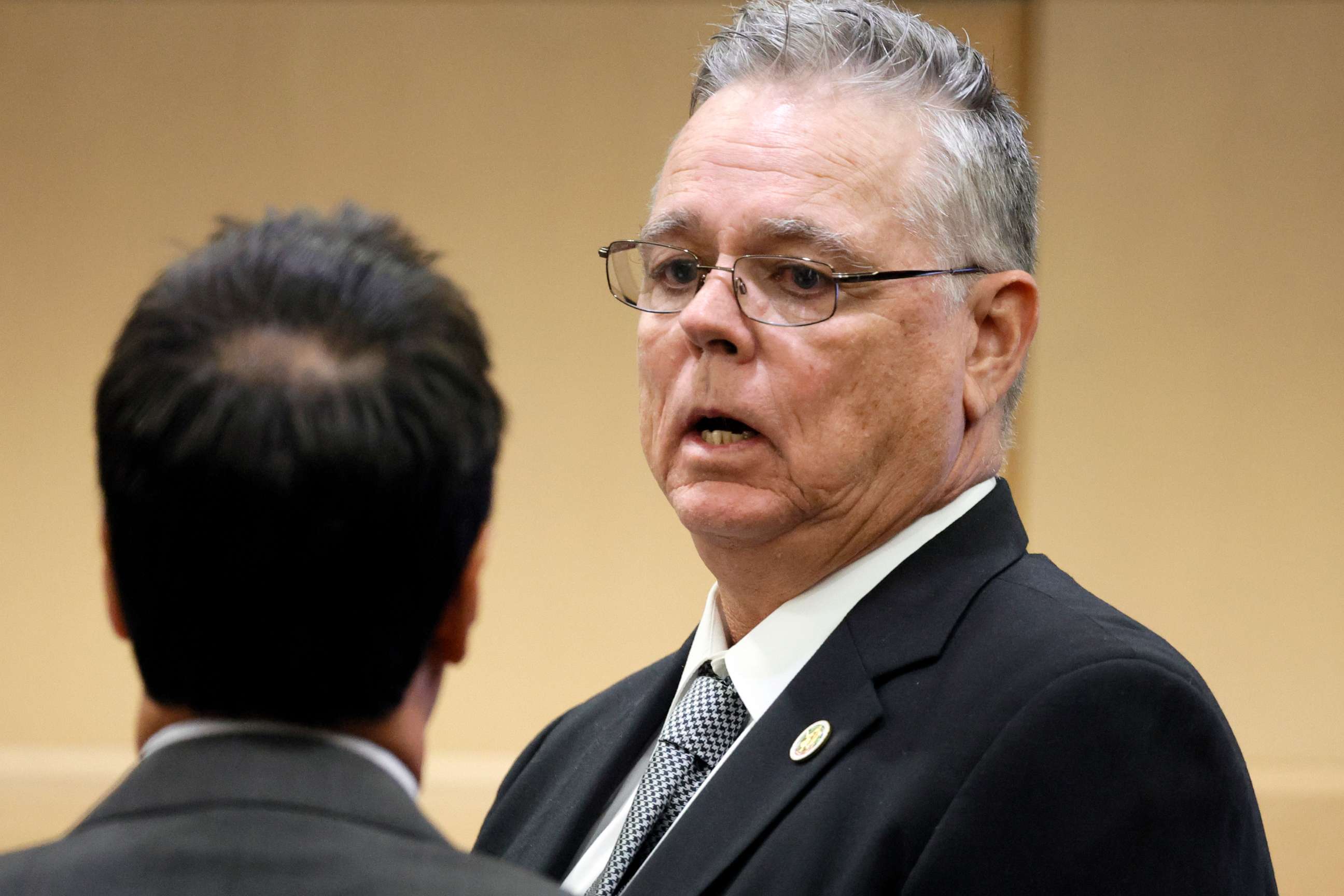 Peterson faces up to 95 years in a state prison if convicted on all charges -- including seven counts of child neglect, three counts of culpable negligence and one count of perjury -- a Broward County judge said during a pre-trial status hearing on Tuesday.
Peterson has pleaded not guilty to all counts.
An internal probe by the Broward County Sheriff's Office found that Peterson "did absolutely nothing to mitigate the [Marjory Stoneman Douglas] shooting," according to a statement released by the agency. Surveillance video and police radio transmissions showed that as the teenage gunman opened fire inside the school's Building 12, Peterson remained outside and did not enter the school to confront the gunman.
Peterson's charges stem from the six people killed and four wounded on the third floor of Building 12, after the officer had arrived at the building. Prosecutors say that he also made a false statement, claiming that he did not hear gunfire.
During Tuesday's status hearing at a Fort Lauderdale courthouse, attorneys debated whether the jury should see the third floor; the defense argued that being in the building is "traumatizing" and that the prejudicial effect would be "extraordinary," while the state maintained that jurors should be allowed to because all but one of the charges emanated from what happened there.
The judge said he plans to issue a written order on the matter by June 5, ABC Miami affiliate WPLG reported.
Peterson had been a sheriff's deputy in Broward County for more than 30 years until he was terminated from his position when the criminal complaint was filed against him in June 2019.
At the time of his arrest, legal experts called the charges unprecedented. The move was largely applauded by the Parkland community, with the parent of one teen who was killed on the third floor calling Peterson a "coward."
The gunman, Nikolas Cruz, a former student at the high school, was sentenced to life in prison last year after pleading guilty to 17 counts of first-degree murder and 17 counts of attempted first-degree murder.