— -- Pastors at churches across the country are preparing for their Sunday services amid piqued security concerns after nine people were killed at a African Methodist Episcopal Church in Charleston, South Carolina, this week.
While one pastor at an AME church near Washington, D.C. told his congregation to close the doors on anyone who they did not know or could not provide identification, many leaders further south have chosen to embrace their longstanding acceptance of strangers.
"Our message has been plain: the Church has always been an open door," Rev. Antoni Sinkfield, the pastor at the Greater Bethel AME Church in Nashville, told ABC News. "We will not be intimidated from being who we are. We won't be reactionary we will not allow this to change us from being the loving giving people we are … We will love everybody who comes through the door."
Sinkfield echoed some of the sentiments expressed by the victims families when they said they forgave shooting suspect Dylann Roof, who had his first court hearing Friday.
"We're also going to talk about the power of how love ultimately overcomes hate," he said. "Evil has always been in the world there has always been people hating unjustifiably the reason why the church exists and the reason why faith exists is to show that there is another way."
Rev. Dr. Juenarrl Keith, who presides over 31 AME churches in South Carolina, knew Rev. Clementa Pinckney, the pastor who was killed along with eight others Wednesday. Keith said the importance of listening to strangers would be a part of a sermon he would give this weekend.
"I would speak to the issue of mental illness and this notion of self-medicating and how we need to spend more time sharing and talking with people and allowing people to vent their frustrations," he said in reference to reports that Roof, 21, had been arrested on narcotics possession charges earlier this year.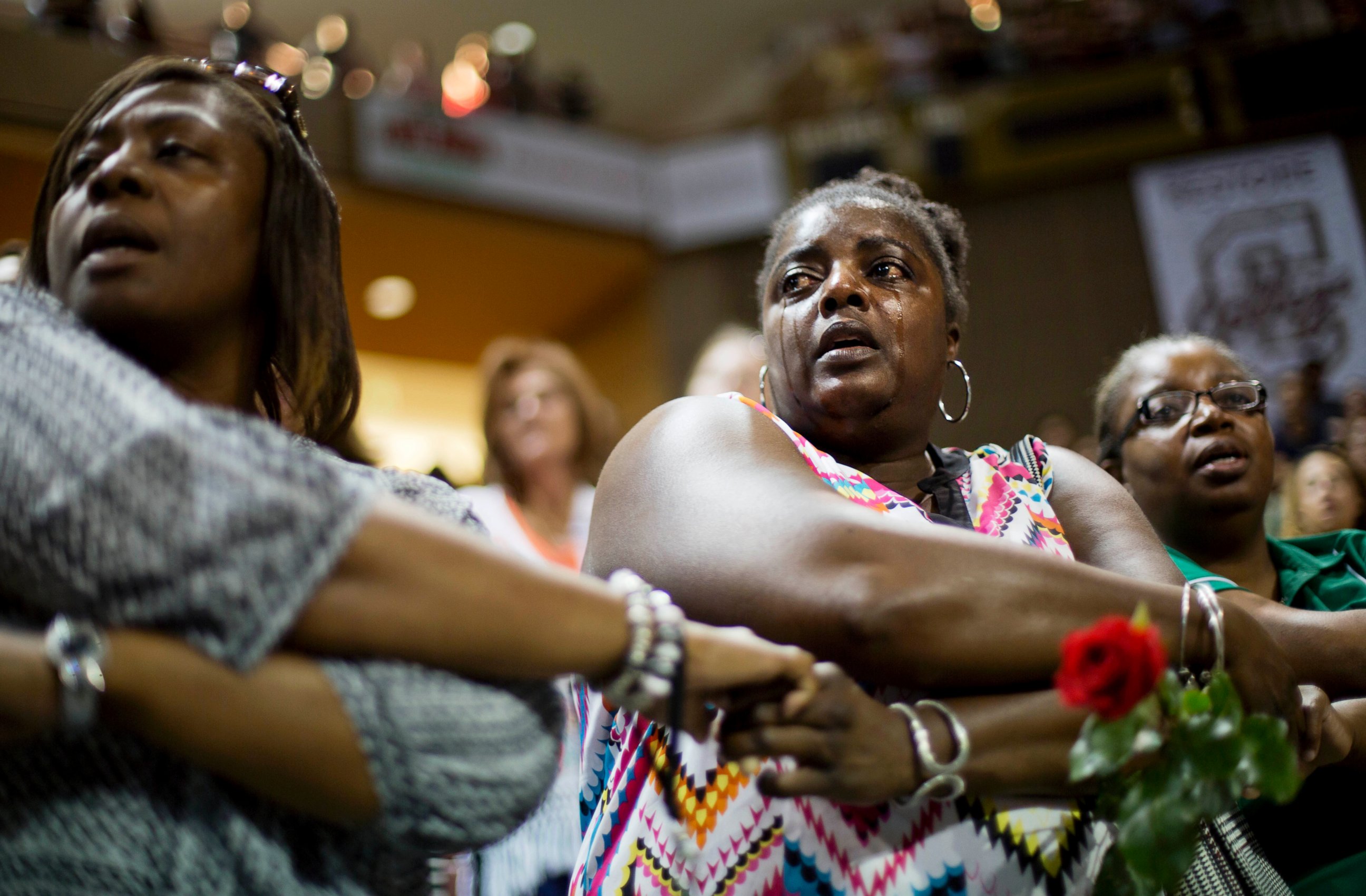 Keith said the churches he presides over have not changed their security policy ahead of Sunday services, saying the only precaution some church leaders took was meeting with young adults within their congregations and talking to them about how to be "more aware of their environment" during services.
"We see it as an individual act, not necessarily as something that's going to be copy cat[ted] and so I don't think we're fearing that kind of response," he said of the shooting.
A conference call arranged by Joshua DuBois, the former head of President Obama's Office of Faith-based and Neighborhood Partnerships, was held to address some security concerns that pastors across the country had in light of the shooting, ABC News has learned.
DuBois, who now works as a consultant for Values Partnerships, said the call was not limited to members of the AME Church but included pastors of many congregations and denominations. It was "rooted in the reality that a lot of larger churches have security plans … but medium-sized and smaller congregations often hadn't thought through some of these things," he said.
"Some of what people discussed on the call was just having a plan -- not just with incidents like those of what happened in Charleston, but with power outages and natural disasters," DuBois said.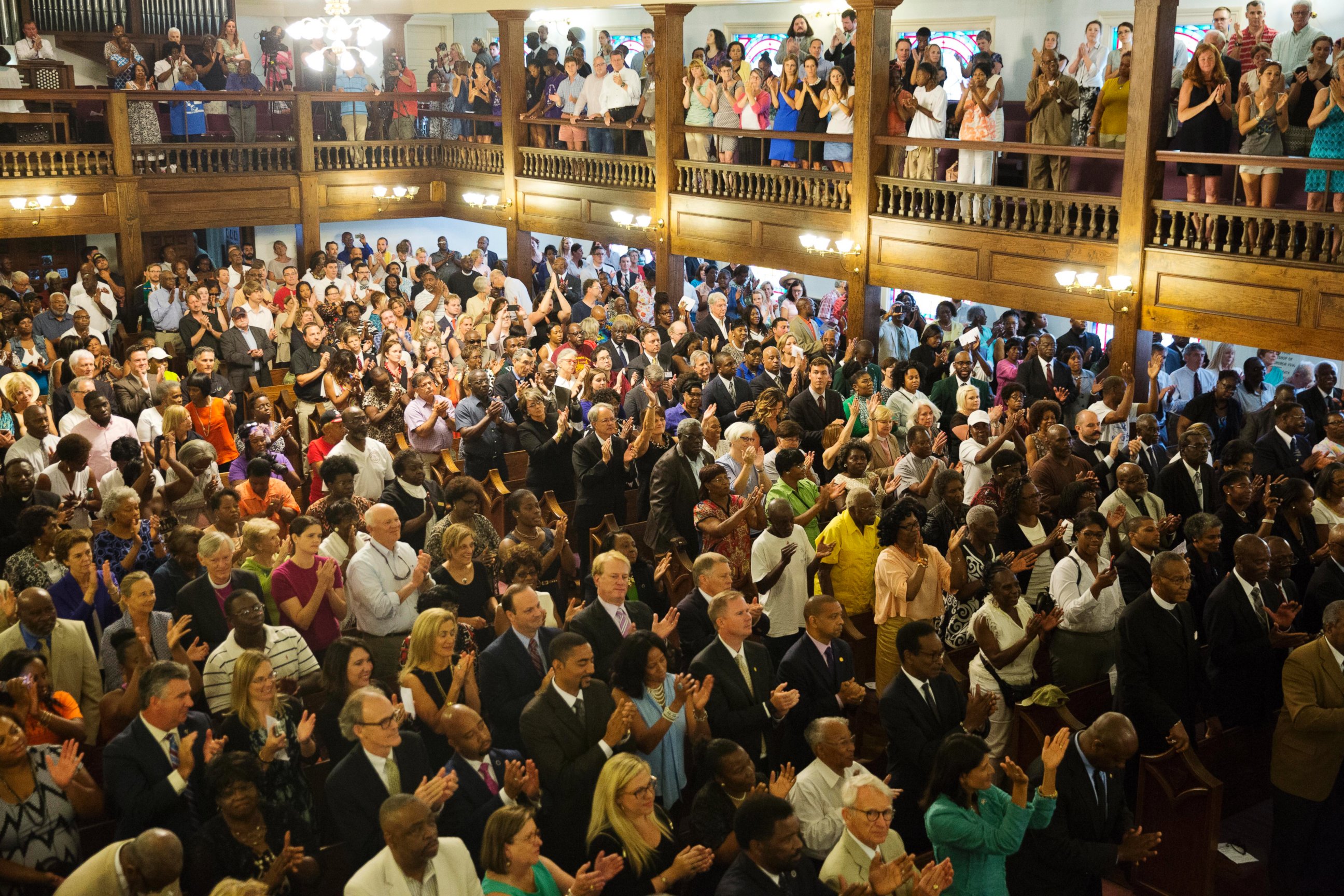 Bishop James Levert Davis, who oversees 300 churches in Alabama as the head of the ninth district of the AME church, described the task facing pastors as one of striking a balance.
"Even in the midst of these trying and difficult times, we cannot afford not to be the church," he said. "We have an open arms policy, not only an open door. Yes, that's risky, but it is the calling of the church."