— -- The hospital that left a patient at a Baltimore bus stop Tuesday night now says the facility "provided appropriate medical care for the woman."
In a video that quickly went viral, the unidentified woman — clad in a hospital gown, socks and a dangling surgical mask — appears to stumble and moan after hospital workers deposit her near an outdoor bus station in frigid weather.
"We believe when the patient was in our ER, the patient's healthcare needs were addressed appropriately," University of Maryland Medical Center President Dr. Mohan Suntha, said at a press conference Thursday afternoon.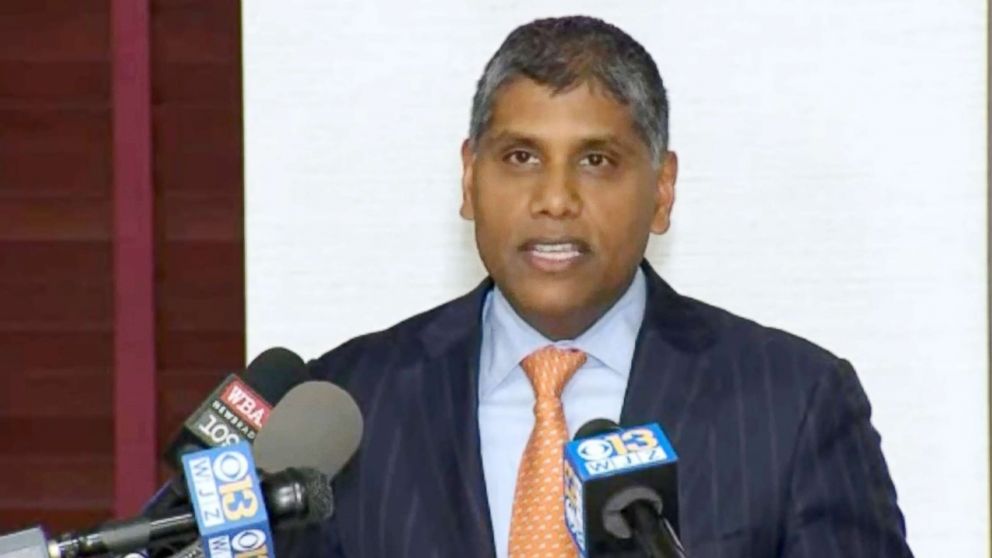 Suntha also said the workers failed to demonstrate "compassion" during the discharge process.
"We take full responsibility for this failure," Suntha said and added that the hospital did not provide "basic humanity and compassion."
The man who filmed the video begs to differ.
"I was mad as hell" at the hospital, Imamu Baraka told ABC News.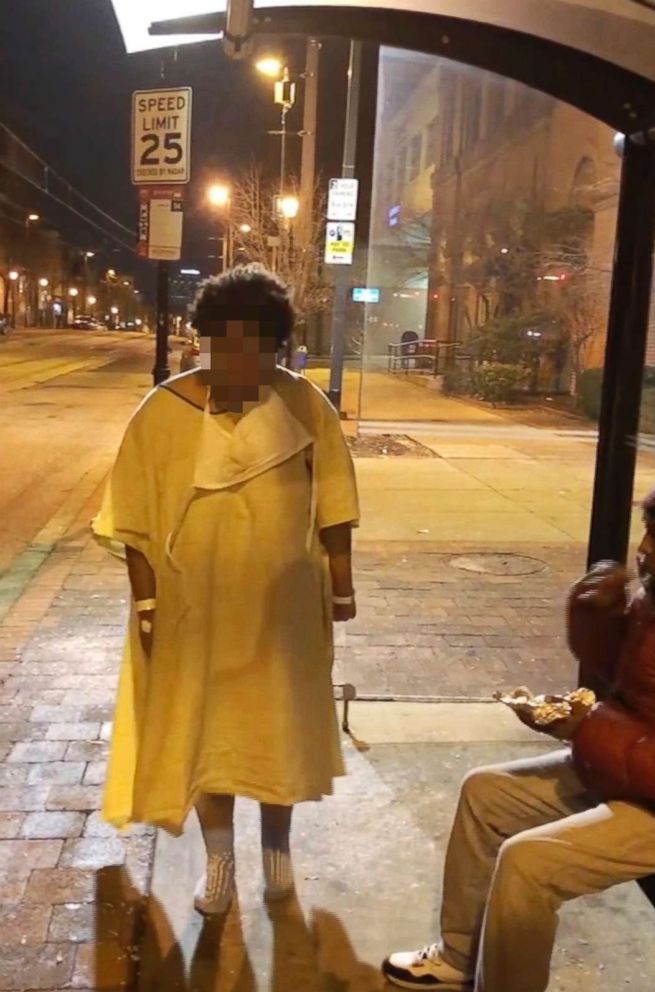 He says he confronted hospital workers after he noticed the woman's strange behavior and worried she might stagger into the street.
"So you all are okay with leaving that woman out there like that?" he asks in the video, as the workers drag an empty wheelchair back inside the building. "That is not okay."
"I don't know what they were thinking," he told ABC News.
When Baraka called 911, an ambulance arrived — only to transport the woman back to the hospital from which she had been discharged moments earlier.
"She just came out of this hospital and was abandoned here on the curb. You're going to take her back? What do you think they're going to do with her if they set her out on the curb the first time?" he told ABC News. "They could have handled this a lot better."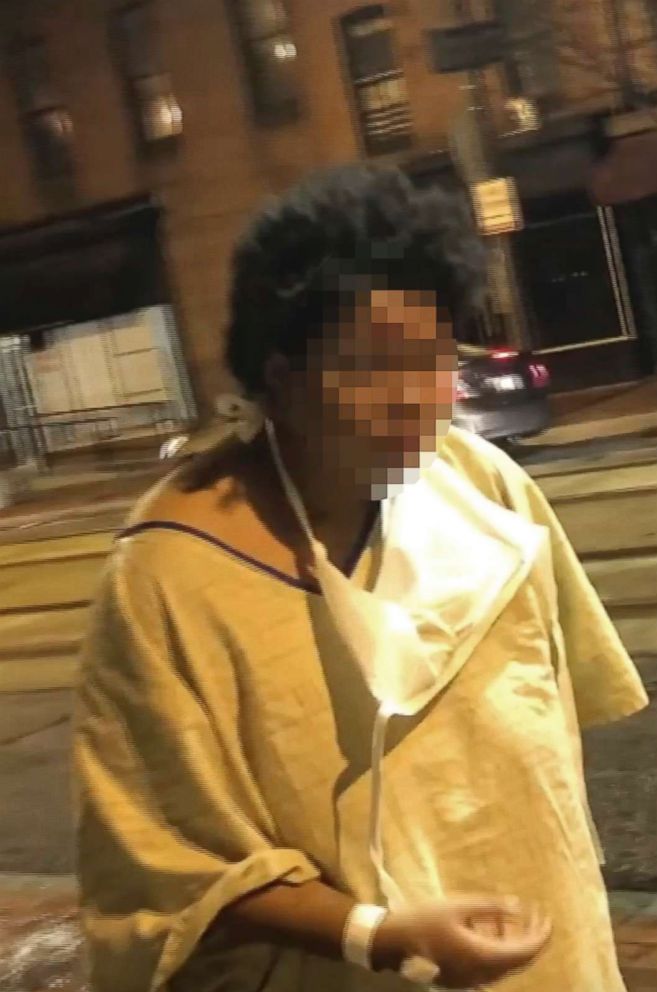 The hospital has fought back against criticism that the woman was denied care based on her inability to pay.
Federal law forbids "patient dumping," requiring emergency rooms to "stabilize" patients before releasing them, regardless of their ability to pay their medical bills. Violators face fines of up to $50,000 per incident and the possible termination of their Medicare agreement.
A 2016 study based on data provided by the Department of Health and Human Services' Inspector General found 192 so-called "dumping" settlements, totaling $6,357,000, over a 13 year period.
"That is not what occurred" in this case, Suntha told reporters, adding that the incident was an "aberration."
The hospital has pledged to hold the individuals involved accountable for the incident and promised to interview everyone who interacted with the patient — including the hospital workers shown in the video.
ABC News' Sarah Shales and Dennis Powell contributed to this report.