— -- Eighteen Pennsylvania State University students and a former fraternity at the school are facing charges in connection with the death of Beta Theta Pi pledge Timothy Piazza, who died after falling down stairs at the frat house during a pledge ceremony, a prosecutor said this morning as she released more details in how the night unfolded.
Stacy Parks Miller, the district attorney for Centre County in Pennsylvania, announced this morning the results of the grand jury investigation into the Feb. 4 death of Piazza, a 19-year-old Penn State sophomore.
Eighteen Penn State students are facing charges: eight for involuntary manslaughter, aggravated assault, reckless endangerment and hazing, among other charges; four for reckless endangerment and hazing, among other charges; and six for evidence tampering. The fraternity itself is facing charges, including involuntary manslaughter and hazing.
On the morning of Feb. 3, police were called to the Beta Theta Pi fraternity house, where Piazza was found unconscious, about 12 hours after he fell down the stairs. Piazza was hospitalized and pronounced dead in the early hours of Feb. 4, according to grand jury investigation report released today.
Here is how the night of Feb. 2 and early morning hours of Feb. 3 unfolded at Beta Theta Pi, according to the report, which cited evidence including video from surveillance cameras, testimony and phone records.
On the night of Feb. 2, Piazza engaged in drinking as a part of a pledge ritual and his blood alcohol content reached 0.28 and 0.36 percent.
His fall was not captured on surveillance cameras, but someone heard it, and when one man went to the top of the basement stairs, he saw Piazza lying facedown at the bottom. In a group message to other fraternity brothers at 11:53 p.m. that night, that man wrote, "Tim Piazza might actually be a problem. He fell 15 feet down a flight of stairs, hair-first, going to need help."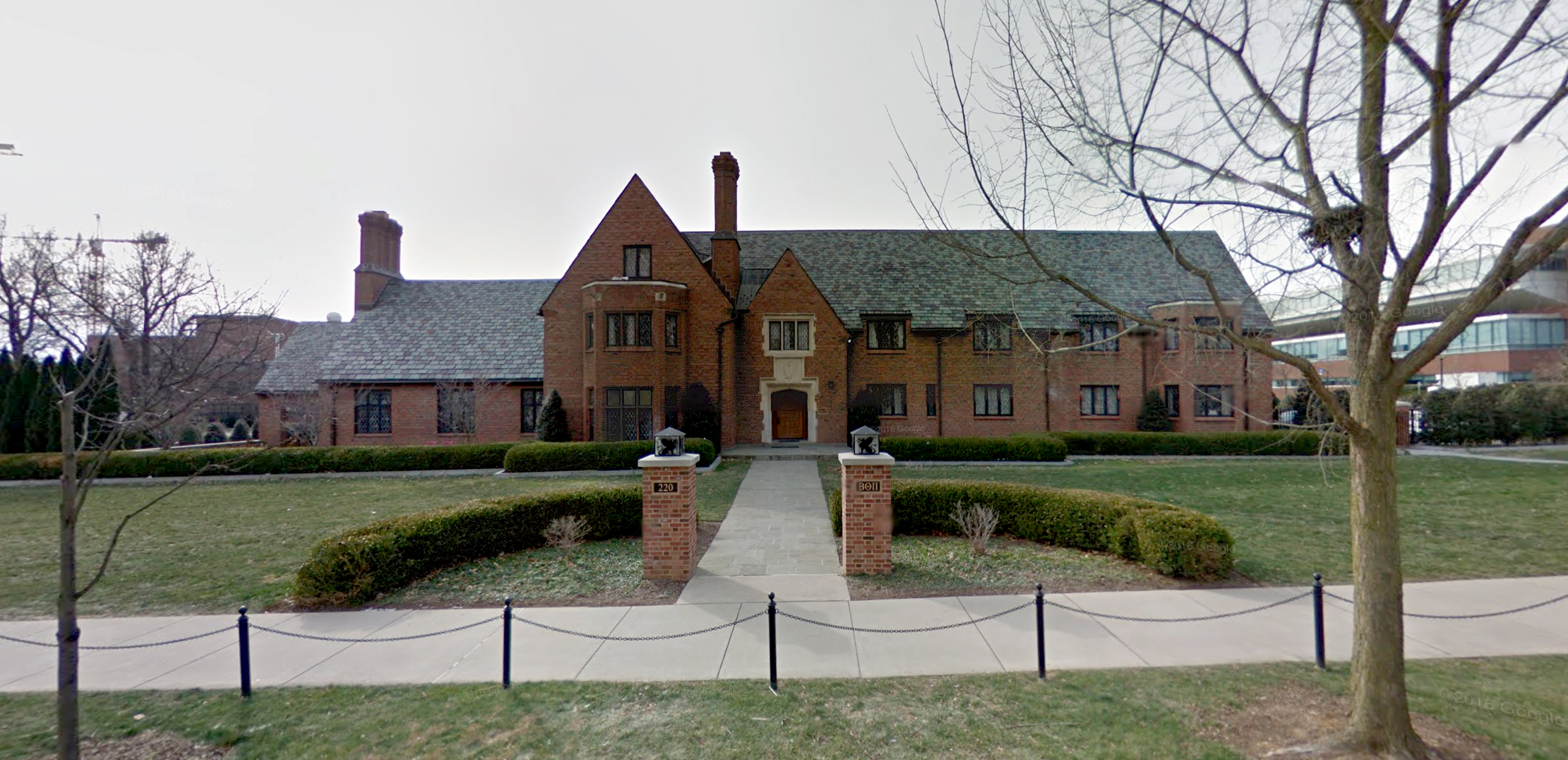 Surveillance video at 10:47 p.m. showed Piazza being carried upstairs by four fraternity brothers; in the video, his body appeared limp, his eyes were closed, he appeared unconscious, and a bruise was visible on his side. Piazza was placed on a couch, and liquid was dumped on his face twice, but he didn't respond either time.
About a half an hour after the fall, at 11:14 p.m., a newly initiated member saw Piazza lying on the couch, looking "horrible," he later told the grand jury. He saw Piazza "thrashing and making weird movements on the couch" and screamed at the fraternity brothers for help, stressing that Piazza needed to go to the hospital because he could have a concussion. One brother shoved the newly initiated member into a wall and said they had it under control.
At 11:25 p.m., the pledge master slapped Piazza three times in the face. At 11:37 p.m., one fraternity brother tackled another brother into the couch, physically landing on top of Piazza.
By 1 a.m., some brothers saw Piazza vomit and twitch on the couch. Three brothers filled a backpack with books and placed it on Piazza to try to keep him from rolling to his back if he passed out. At 1:48 a.m., Piazza rolled off the couch and to the floor, and three brothers picked him up and "slammed him onto the couch." One brother hit Piazza hard once in the abdomen.
By 2:38 a.m., Piazza rolled to the floor and at 3:16 p.m. his legs were moving. At 3:22 a.m., Piazza tried to stand and the backpack came off and he fell back, hitting his head on the hardwood floor. A fraternity brother attempted to shake him for a moment and then left the room.
At 3:46 a.m., Piazza was curled up on the floor in the fetal position with his knees toward his chest. At 3:49 a.m., Piazza positioned himself on his knees, bent over with his elbows on the floor and his head in his hands. At 3:54 a.m., he tried to stand but fell facedown on the floor. At 4:59 a.m., he stood and then fell head first into an iron railing, landing on a stone floor.
"He gets up again and attempts to go to the front door, but before he reaches it he falls head first into the door," the grand jury report says. He later rolled to his side, clutching his abdomen.
At 5:15 a.m., one brother came into the room, stepped over the injured pledge, looked at him and then left the room. At 5:26 a.m., another brother saw Piazza on the floor and walked him to another room but Piazza fell down three steps, and the brother stepped over him on the floor and left him there.
At about 10 a.m., fraternity members found the 19-year-old in the basement lying on his back, breathing heavily and with blood on his face. One brother said Piazza's eyes were half open and he felt cold. Three men carried Piazza's unconscious body upstairs and placed him back on the couch. Surveillance footage showed brothers shaking him and trying to prop him up. At 10:48 a.m., a fraternity member called 911 but did not say Piazza fell down the stairs the night before.
The grand jury concluded that after Piazza was taken to the hospital there was an active attempt to conceal evidence of the hazing and underage drinking, from deleting messages to admitting to discussing erasing surveillance video.
In a deleted text that was recovered, one man wrote, "If need be, just tell them what I told you guys, found him behind [a bar] the next morning at around 10 a.m., and he was freezing-cold, but we decided to call 911 instantly, because the kid's health was paramount."
The grand jury found evidence of a history of hazing at the fraternity that included forced drinking and paddling, and found that Penn State's Greek community "nurtured an environment so permissive of excessive drinking and hazing that it emboldened its members to repeatedly act with reckless disregard to human life."
The grand jury concluded that Piazza's death wasn't the result of isolated conduct or a simple mistake but as a "direct result of the extremely reckless conduct of members of the Beta Fraternity who operated within the permissive atmosphere fostered" by Penn State's Interfraternity Council.
Piazza's father, Jim Piazza, at the press conference this morning said, "This didn't have to happen. This is the result of a feeling of entitlement, flagrant disobedience of the law and disregard for moral values that was then exacerbated by egregious acts of self-preservation."
"We're devastated by the loss of our son," Jim Piazza said, calling him an "incredible young man and an excellent student who had a very bright and promising future."
"Many of the people he touched in his life in his high school days and in his college days ... have told us that he may have been the nicest person they have ever met," he said. "He just wanted to make people laugh and be a good friend."
Jim Piazza said, "We are committed to making meaningful and impactful changes to Greek life" at Penn State and throughout the country in honor of Timothy Piazza, so no other parent will share his family's "pain and grief."
"No parents should have to deal with this," he said.
Penn State President Eric Barron in a statement today said, "The details alleged in these findings are heart-wrenching and incomprehensible. The University community continues to mourn his tragic death, but no pain we feel can begin to compare to the devastating heartbreak that Timothy's family and friends are experiencing."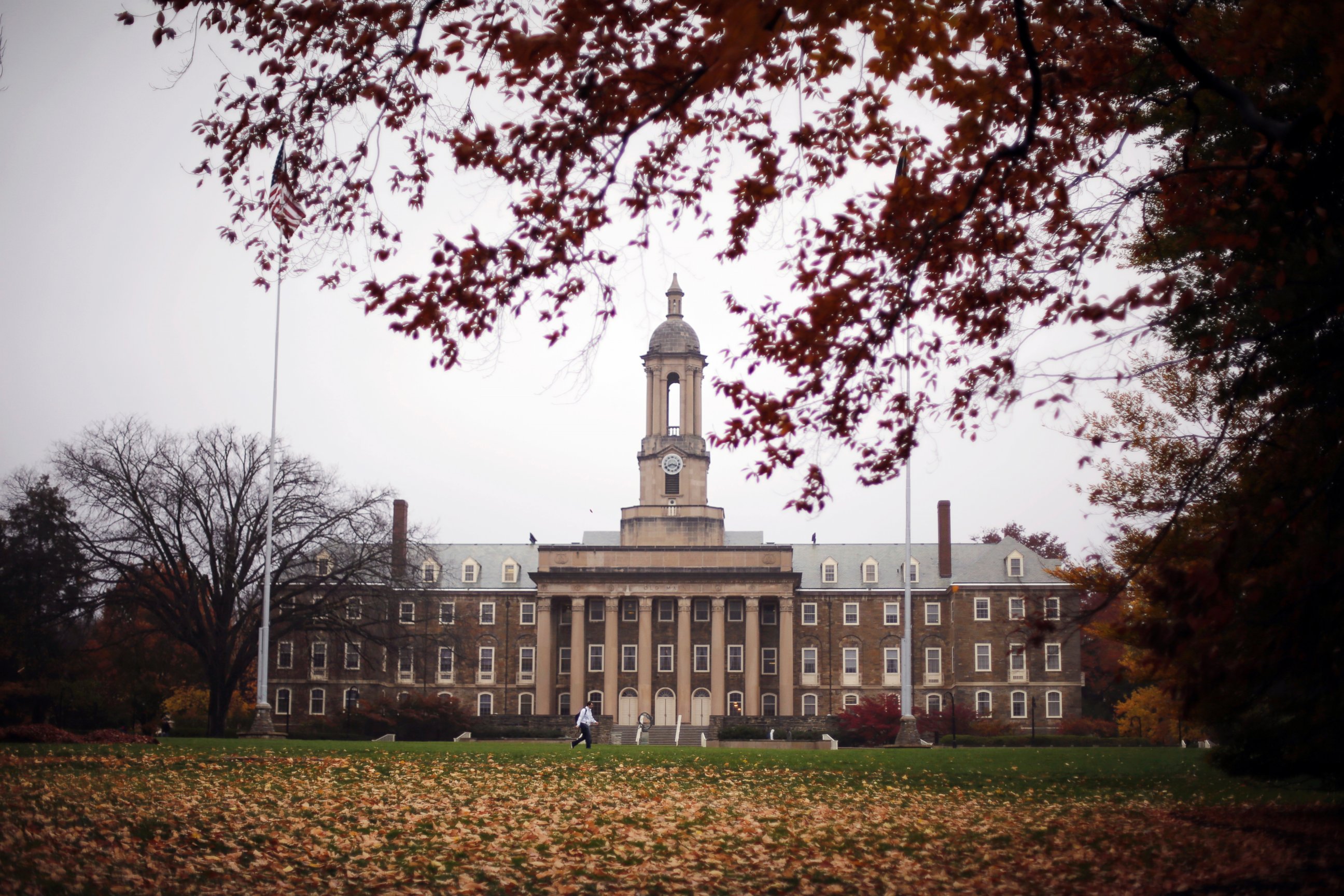 Beta Theta Pi has been barred from ever returning to the school, Barron added.
"The alleged details in the grand jury presentment, which suggest the inhumane treatment of a student forced through hazing to consume dangerous amounts of alcohol and endure hours of suffering, are sickening and difficult to understand. It is numbing how an atmosphere that endangers the well-being and safety of another person could occur within an organization that prided itself on commitment to each other and to its community," Barron said.
He added, "It should go without saying that hazing and dangerous drinking are not permitted by the University, and the University takes appropriate action to educate its students about these issues and to hold them accountable whenever it learns of such wrongdoing."
Beta Theta Pi International Fraternity said in a statement, "The nature of those charges are incredibly disheartening as the organization and its membership continue to grieve Tim's passing and the pain experienced by his family."
"Since the incident in early February, the International Fraternity has cooperated fully with local officials in their investigation. The early findings of that investigation indicated that the behavior of several undergraduate members was in direct contradiction of the International Fraternity's expectations and risk management policies, as well as the International Fraternity's reputation and commitment to character development," the statement said. "Beta Theta Pi International Fraternity has clearly and consistently expressed its position that it does not tolerate hazing or alcohol abuse in any form by its members. The former undergraduate members were well educated by the International Fraternity and Penn State on these policies; however, they are entitled to the presumption of innocence as they face these charges.
"As such, and despite the number of accolades bestowed upon the former chapter by the university in recent years, the International Fraternity stands by its decision to suspend and disband the former chapter on February 17, 2017," the statement continued. "The International Fraternity's policy that prohibited alcohol in the Penn State chapter house, along with the extensive annual investment in risk management, leadership and character-development programs that teach young men the importance of integrity and caring for others, underscored the International Fraternity's expectations of all of its members."
In a statement, the Penn State Interfraternity Council said its thoughts "continue to lie with the Piazza family as the justice process moves forward."
"Our focus, as students, is leading the change Penn State needs to prevent a senseless tragedy like this from happening in the future," the statement continued. "We are committed to addressing the critical issues in our fraternity community head on. We have formed stakeholder working groups tasked with developing increased community standards and enhancing student safety. The best way to shift culture is for students, alumni and the university to work together."
All defendants charged with involuntary manslaughter were preliminarily arraigned this afternoon. They entered no pleas, bail was set at $100,000, and they were released on their own recognizance, the district attorney said. They are prohibited from having alcohol and nonprescription drugs, may not leave their home state without express permission from the judge and must surrender their passports, the district attorney said.
A few additional defendants also had preliminary arraignments this afternoon with the same conditions but with bail set at $50,000, the district attorney said.
"The remaining defendants will surrender and face arraignment at a time to be determined early next week," the district attorney's office said in its statement.
One of the defense attorneys in the case told ABC News, "Of course, it's a tragedy. But that doesn't mean there's any intent involved in any of this."
The Associated Press and ABC News' Matthew Stone contributed to this report.