— -- A Pennsylvania man is using Christmas to reflect on fond memories spent with his late son.
Donald Webb, 66, told ABC News he's been putting up his Christmas display at his York Township home for 25 years. This year, his lawn includes a sign to honor his son Seth, 35, who died in October.
"I started it for my son," Webb said. "I went through a divorce when he was 10 years old. I [told him], 'I will do something that you will never, ever forget' and now it covers four acres. Now he's passed away and what were memories for him now turned into memories for me."
Webb said Seth died in a car accident. The retired police officer said it was "a little hard" to decorate this year because he wanted to pass the tradition on to his son.
"My wife gave me a pep talk," Webb said. "She said, 'He would have liked you to have those lights up. You better get out there and put them up.'"
Webb said, he gives himself "three solid weeks" to prepare the display before his Thanksgiving Day "deadline." The single-family home features a computerized light show of Santa creeping through his kitchen and eating cookies, "a family of snowmen," eight-foot-tall stars and 33 inflatable decorations and attracts cars full of visitors.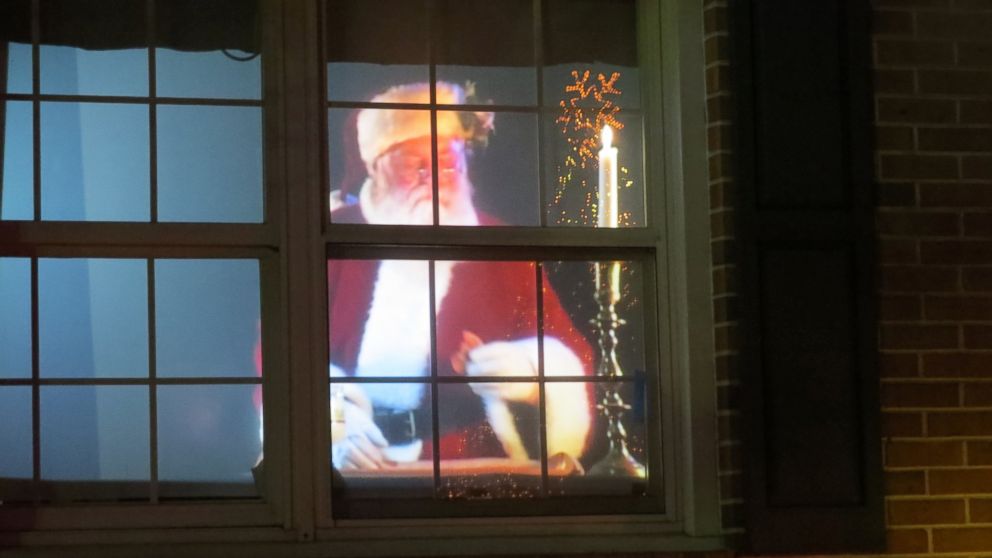 "The kids end up calling it 'Christmas Woods' or 'Christmas Forest,'" Webb said.
Webb also sets up a special area to honor local police officers killed in the line of duty. His decorations even caught the attention of Oprah Winfrey in 1999, he said.
"Since the appearance on Oprah, people have been sending donations all of which go to Emmanuel Food [Pantry] for families that need assistance," Webb said. "I have given them every penny and canned food."
But Webb said, his display is not complete without his mailbox.
"It says 'Santa's Mailbox' so [kids] can put their letters in and Santa will call them on Christmas," Webb said. "I've called everywhere -- Texas, Montana, Minnesota."
Local firefighters, St. Nick and his elves also come to Webb's home to pass out fire hats and candy canes.
"That's when the bulk of donations come in," Webb said. "It gives good public relations to the fire company and kids love to see the firefighters and Santa Claus. They're in Heaven."
Webb said although he can't celebrate the holidays with Seth, his Christmas visitors lift his spirits.
"It makes it even more special because I think of all the good times I had with my son," Webb said. "People are saying, 'You make our Christmas.'"