— -- Photos of an injured Syrian boy covered in soot and blood have sparked outrage online over the humanitarian disaster taking place in Aleppo, several weeks into a major Syrian government offensive on a rebel stronghold in the city of two million people.
Social media posts of the images and video, which show the boy as he was rescued from the scene of an apparent explosion and placed in the back of an ambulance, have racked up thousands of shares over the past day.
The photos were published online by the Aleppo Media Center, an activist organization looking to draw attention to the plight of civilians inside the besieged city.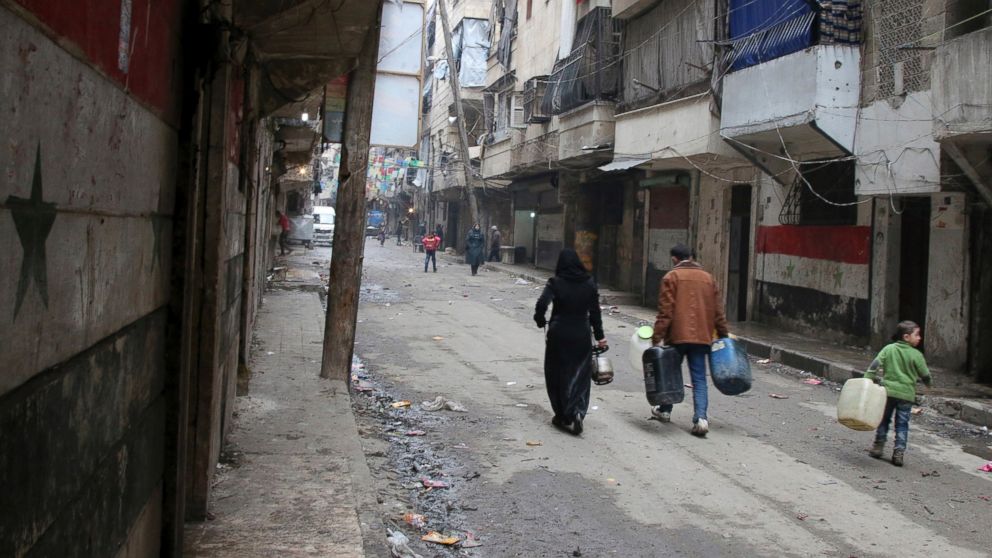 An estimated 250,000 to 275,000 people live in rebel-held areas that have come under intense airstrikes and artillery bombardment. Rights groups say they have documented the use of internationally-banned weapons that are known to wreak indiscriminate and widespread harm on civilians, such as cluster bombs, incendiaries and chemical weapons.
Amnesty International reported the use of chemical weapons by government forces on at least three occasions during a two week period in August. This included a chlorine gas attack that Amnesty says killed four and injured 60 people, 40 of whom were children.
An estimated 100,000 children live in eastern Aleppo, where violence has spiraled in recent weeks. Since the beginning of the war, the United Nations has documented nearly 600 cases of children being killed by airstrikes and bombings carried out by the Syrian government and its allies. Russian forces have been carrying out aerial bombings in Syria since September 2015.
In an around the city of Aleppo, an estimated 2 million people are now living without regular access to electricity and water. In addition, the city's health infrastructure is collapsing, according to the United Nations Office for the Coordination of Humanitarian Affairs, with eight out of ten hospitals and 13 out of 28 healthcare centers out of service or functioning only partially.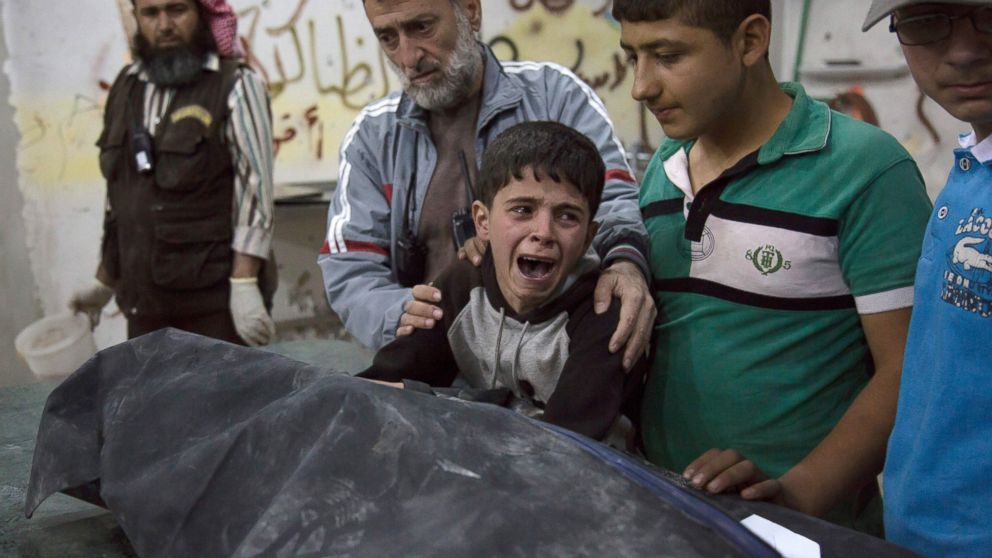 Children have paid the price of the country's nearly five-year civil war. The overall death toll in the conflict is approaching 500,000, according to the most recent studies, and it is estimated that children account for about 20 percent of that total. An estimated 8.4 million children -- more than 80 percent of the country's youth population -- have been affected in some way by the conflict, either living with violence at home or fleeing abroad, according to UNICEF.
More than 15,000 Syrian children have fled the country unaccompanied by adults. In total, as many as 3.7 million Syrian children have been born since the conflict started in 2011 and have lived with the war for their entire lives.