Pittsburgh synagogue mass shooting trial begins, prosecutors pursuing death penalty
Robert Bowers allegedly killed 11 people at the Tree of Life synagogue in 2018.
A federal death penalty trial began Tuesday for the man accused of killing 11 worshippers in a mass shooting at a Pittsburgh synagogue, with victims' families looking on from the courtroom.
Robert Bowers allegedly stormed the Tree of Life synagogue on Oct. 27, 2018, gunning down 11 people in the deadliest antisemitic attack in American history. Bowers allegedly told investigators after his arrest that he wanted to kill Jewish people, according to a criminal complaint.
The jury is comprised of 11 women and seven men, and includes an intensive care nurse, a new father and a veteran.
The prosecution began its opening statements Tuesday by introducing the jurors to the victims, which included a 97-year-old woman who often read the "Prayer for Peace" at Shabbat services and a husband and wife in their 80s who were married in the same sanctuary where they were killed.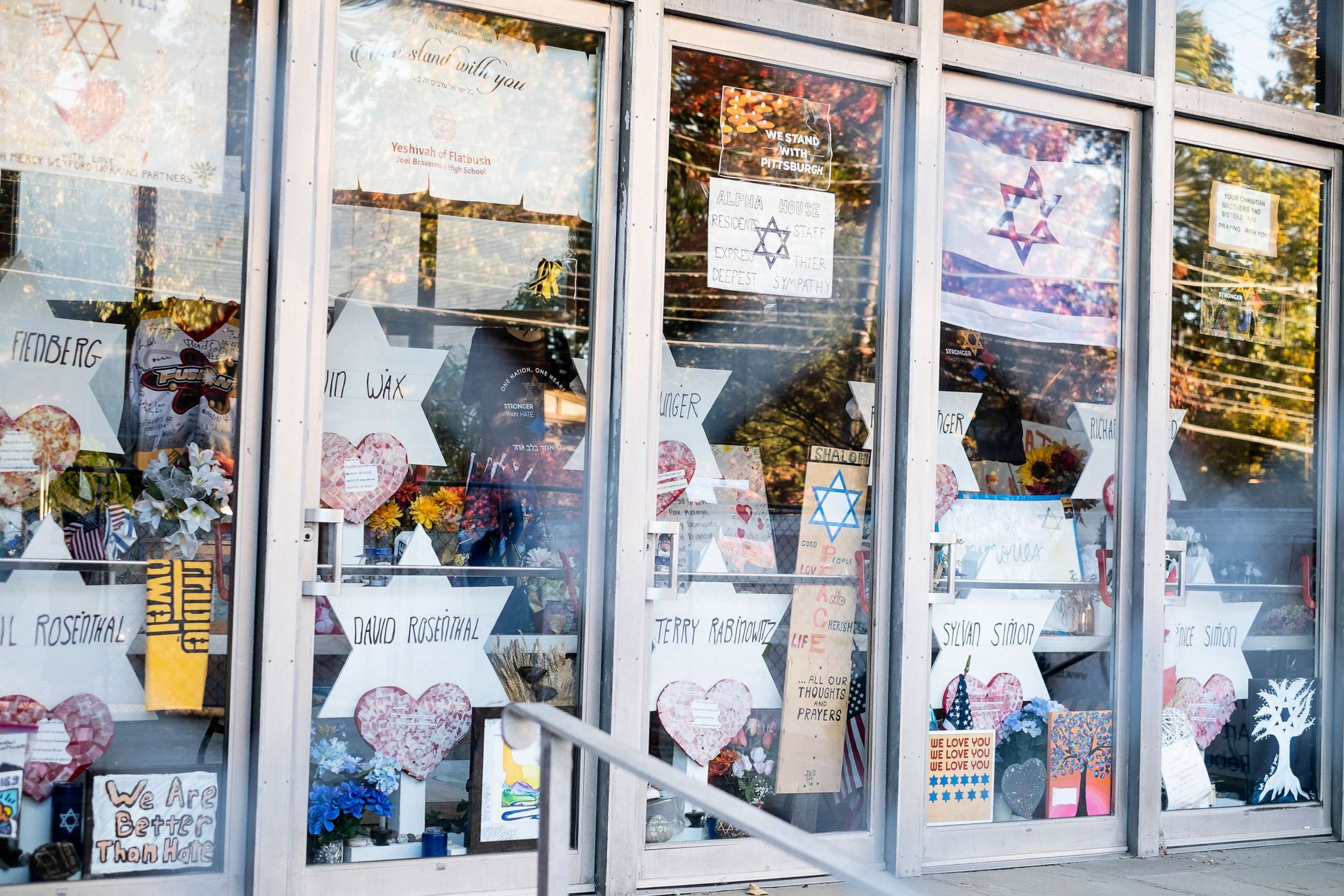 Bowers, according to authorities, made posts on the social media site Gab and allegedly posted and reposted photos with antisemitic tropes.
Bowers -- armed with a semi-automatic assault-style rifle and three handguns -- allegedly posted online minutes before the massacre: "I can't stand by and watch my people get slaughtered. ... I'm going in," according to prosecutors.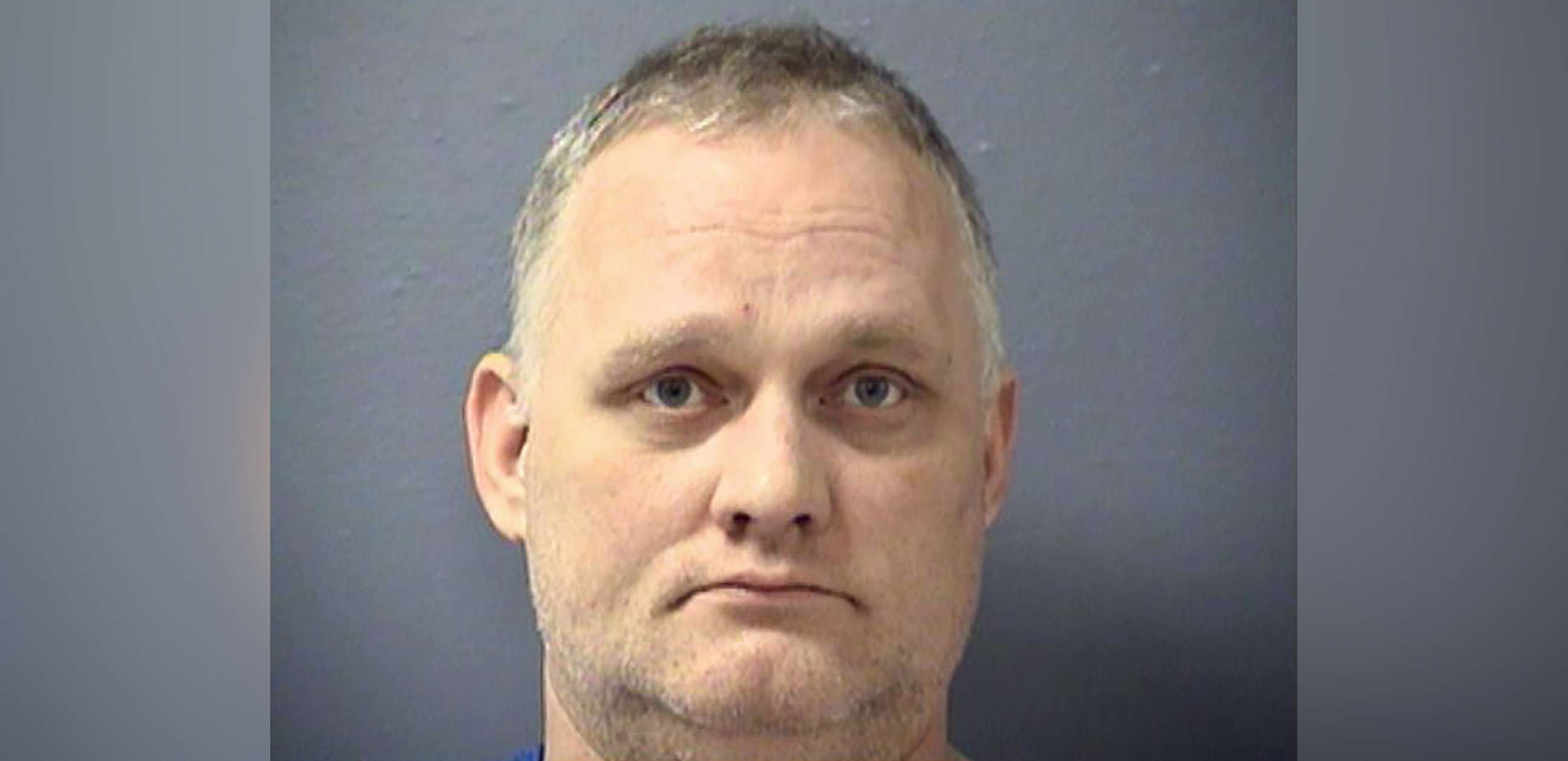 Prosecutors said Bowers moved "methodically" through the synagogue and shot many of his victims at close range.
Prosecutor Soo Song warned the jurors that some testimony and evidence may be difficult to hear, including survivors recounting their "terror, confusion and pain."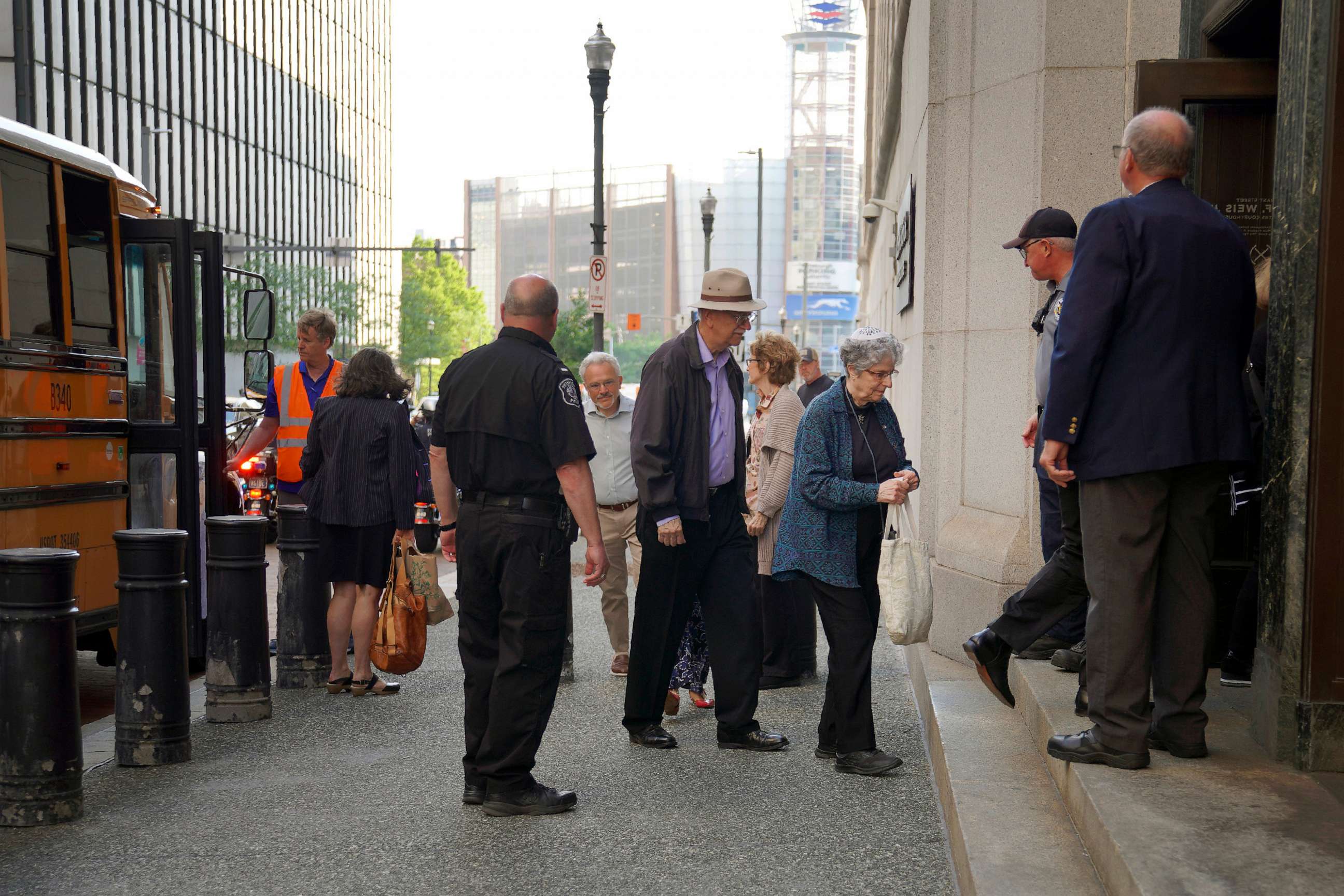 Bowers, who faces charges including hate crimes resulting in death, has pleaded not guilty. He was willing to plead guilty in exchange for a life sentence, but federal prosecutors didn't agree to the deal, according to The Associated Press.
The defense began its opening statement by admitting that Bowers was the shooter, calling his actions "incomprehensible" and "inexcusable."
Bowers "shot every person he saw ... and injured first responders who came to their rescue," defense attorney Judy Clarke said. "There will be no question that this was a planned act and that he killed 11 people and injured others."
But Clarke asked the jurors to look at the evidence and "scrutinize his intent."
Testimony is expected to last three weeks. If Bowers is convicted, the sentencing phase could last an additional six weeks.
The defense is expected to argue during the sentencing phase that Bowers suffers from mental illness including schizophrenia, functional brain impairments and health issues such as epilepsy. The judge required Bowers to undergo a psychiatric evaluation, the results of which will remain under seal unless the case moves to a sentencing phase and his team proceeds with a mental health defense.