— -- A pizza delivery driver who has been fighting to overcome an addiction relapse was recently moved to tears after he was surprised with a $700 tip from members of an Ohio church, and the selfie video of his emotional reaction is going viral.
In the video, which has been viewed over 1.3 million times on YouTube as of this afternoon, 22-year-old pizza delivery man Jeff Louis said that "the most amazing thing happened" to him on Nov. 22, when he delivered eight boxes of pizza to the Life Point Church in Mentor, Ohio.
"This whole church came up," he said, pausing to hold back tears, "and gave me over $700 for a tip. It's just truly amazing you know. I've been having such a hard time lately, just struggling to stay clean and everything, and I'm just trying to get my life back, and it just really, truly just amazes me that people that don't even know me just wanted to help me out that much."
He ended the video with one word: "Blessed."
The church's pastor, Ken Wright, told ABC News today that the generous tip was spontaneous. He explained the church "had a record month of giving in September" and he had "predetermined" that whoever would deliver the pizza after their service that day would get $100.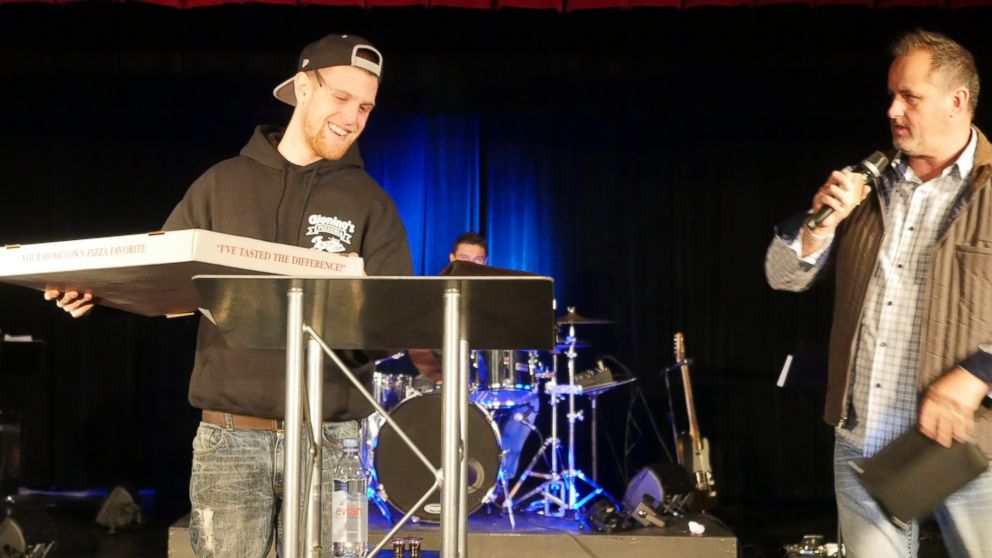 "Then I asked the congregation if anyone else wanted to tip, and people just started lining up, one right after the other, and he just started to break down," Wright said. "The total was over $700."
Wright said he later followed up with Louis, who worked at the Gionino's Pizzeria in town, and found out Louis had actually been struggling with addiction and that the $700 surprise restored hope in him that "wasn't just about the money."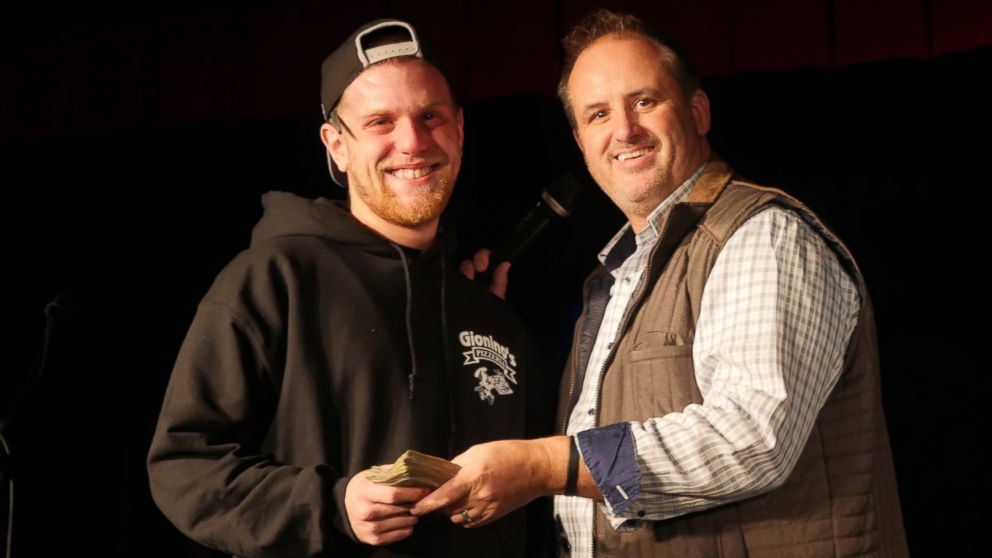 The pizza driver's father, Jim Louis, explained to ABC News that his son Jeff had a shoulder that chronically dislocated and that after multiple surgeries, Jeff began taking strong painkillers that he "wanted more of."
"Last year, he decided to seek help, and he was doing good up until around November when he relapsed a bit, just before getting the tip," Jim said. "I don't think that tip was just a coincidence, I think it was meant to happen."
After Jeff's story took the Internet by storm, alcohol and drug rehabilitation center Cliffside Malibu in California offered free rehabilitation services to Jeff, his father said. Arlene Howard Public Relations, which handles media inquiries for Cliffside Malibu, confirmed the offer.
Jim Louis said he and his son are "so grateful" for the outpouring of positivity and support after Jeff's video about the generous tip went viral.
"It's just so remarkable to me," Jim Louis said. "We've gotten comments from people around the globe. I mean, it's just unbelievable, incredible. How could you not be amazed by that?"