The daughter of a Pennsylvania police chief, facing assault charges, was fired today from her hospital job after allegedly posting photos and information about patients that potentially violate privacy policies.
Lansdale Hospital-Abington Health told ABC News,"Effective today, September 25, 2014, Kathryn Knott has been terminated from her employment at Abington Health."
Knott, 24, had initially been suspended her because of charges stemming from her alleged involvement in an attack on two gay men in downtown Philadelphia.
Twitter Sleuths Lead Cops to Suspects in Pennsylvania Hate Crime
Daughter of Police Chief Among Trio Charged in Gay Couple's Beating
"We are investigating an additional issue that was brought to our attention related to this employee's Twitter account for potential violations of patient privacy and our organization's social media policy," the hospital said in a statement. "Abington Health takes patient privacy and confidentiality very seriously and is fully investigating this matter."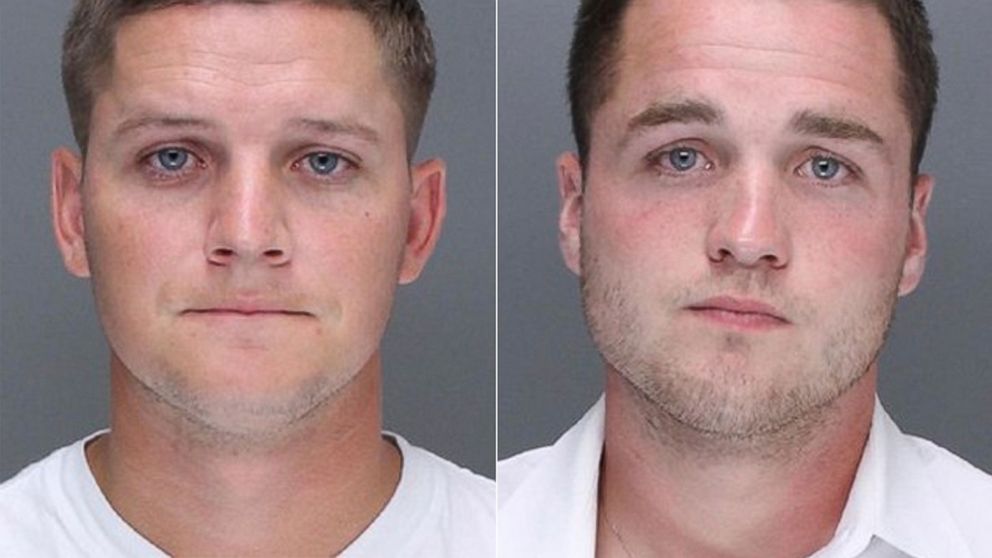 Knott, from Southampton, Pennsylvania, had worked at the hospital since 2011 as an emergency room tech. Her Twitter page includes tweets about apparent patients and photos of X-rays.
She was arrested this week with two men, Kevin Harrigan, 26, and Phillip Williams, 24, for her alleged role in the Sept. 11 fight. Her lawyer has said she is innocent, but her tweets going back to 2012 are going viral for what she had to say about foreign cab drivers, gay men and Asian people, among others.
@krisssstenxoxo the ppl we were just dancing with just turned and mafe out with eatch other #gay #ew

— Kathryn Knott (@kathryn_knott) March 18, 2012
@megandrissel wowww #pissed ...was the can driver American, doubtful I'm sure lets deport him

— Kathryn Knott (@kathryn_knott) August 23, 2012
Why do Asians always put their kids on a leash?

— Kathryn Knott (@kathryn_knott) March 23, 2012
People blasted Knott on social media as "spoiled," "racist," and "a homophobic piece of garbage."
Knott is the daughter of Chalfont Borough Police Chief Karl Knott, and other messages she wrote suggest she's received special attention because of her father's job.
Neither the Chalfont Borough Police department or Karl Knott have returned ABC News' request for comment.
@garlicknott dad just let me kick down a door on a raid #epic

— Kathryn Knott (@kathryn_knott) December 18, 2012
Knott's attorney, Louis Busico, did not respond to ABC News' request for comment about the tweets, but maintained his client's innocence in an earlier statement.
"I represent a young woman who's never been in trouble," he said. "She's from a wonderful family. She has a law enforcement background within her family. She played no role in this."