The Raleigh Police Department has released the name of the officer who shot and killed a 24-year-old suspect as he fled during an arrest on drug charges Monday.
Officer D.C. Twiddy, 29, shot and killed the male suspect during a foot chase Monday just after 12 p.m. near downtown Raleigh, department spokesman Jim Sughrue said in a release later that day. On Tuesday, the State Bureau of Investigation identified that suspect as 24-year-old Akiel Denkins. The details of his fatal wounds were not disclosed.
Twiddy is a senior officer assigned to the Field Operations Division and has been employed with the Raleigh Police Department since 2009, Sughrue said. He has been placed on administrative duty during the investigation into the incident.
Denkins was wanted on felony drug charges, Chief of Police Cassandra Deck-Brown said Monday afternoon. A gun was found near him on the scene, she said.
"This is a sad day, and our thoughts and prayers go out to all involved," Deck-Brown said.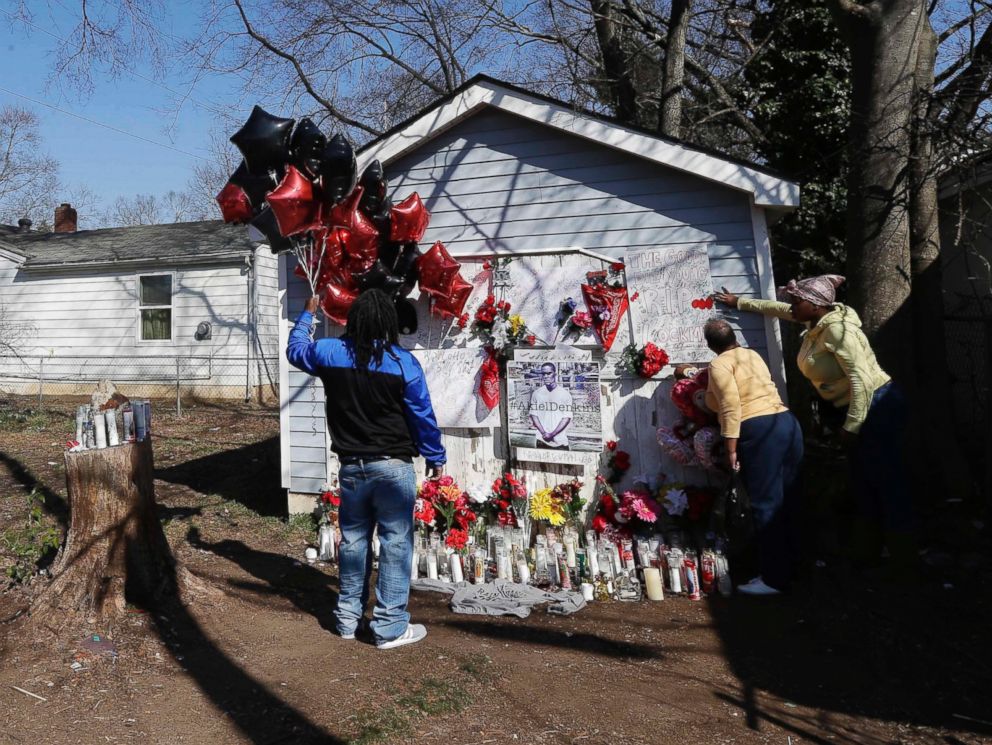 After the shooting, protesters gathered behind the yellow crime-scene tape at the scene and chanted, "No justice, no peace!" the Associated Press reported.
The head of the NAACP is calling on authorities to conduct a fair and transparent investigation into the shooting, according to the AP.
Twiddy did not immediately return ABC News' request for comment. It was unclear if he had obtained a lawyer.
The Raleigh Protective Police Association did not immediately return ABC News' request for comment.