— -- The manhunt for two inmates who escaped from an upstate New York prison intensified after bloodhounds picked up a strong scent, suggesting the escapees could be nearby, an official briefed on the search told ABC News.
New York State Police closed a road east of Dannemora to investigate.
A stretch of State Route 374 – nearly eight miles long – remains closed this morning, and residents can expect an increased police presence in the area, according to a police news release. In addition, Saranac Central School District is closed today, with Superintendent of Schools Johnathan Parks wanting to "get out law enforcement's way" as the search continues for David Sweat and Richard Matt, he told ABC News.
Helicopters buzzed through the area late Wednesday, scanning amid the fog. Searchlights and headlights were used to illuminate fields and farmland, while porch and garage lights shined from homes, all meant to aid the search efforts.
There has been no confirmed physical sighting of either man, but authorities are hopeful that daylight will offer improved search opportunities.
"We're following every tip, that's all I can say," Gov. Andrew Cuomo said this afternoon. "Look – They could either be 4 miles from the prison or they could be in Mexico, you just don't know."
Sweat, 34, and Matt, 48, both convicted murderers, were reported missing from Clinton Correctional Facility, located about 20 miles south of the Canadian border, on Saturday.
Two sources briefed on the case told ABC News that investigators are talking to Joyce Mitchell about whether she was supposed to drive a getaway car on Saturday and pick up the men after their escape.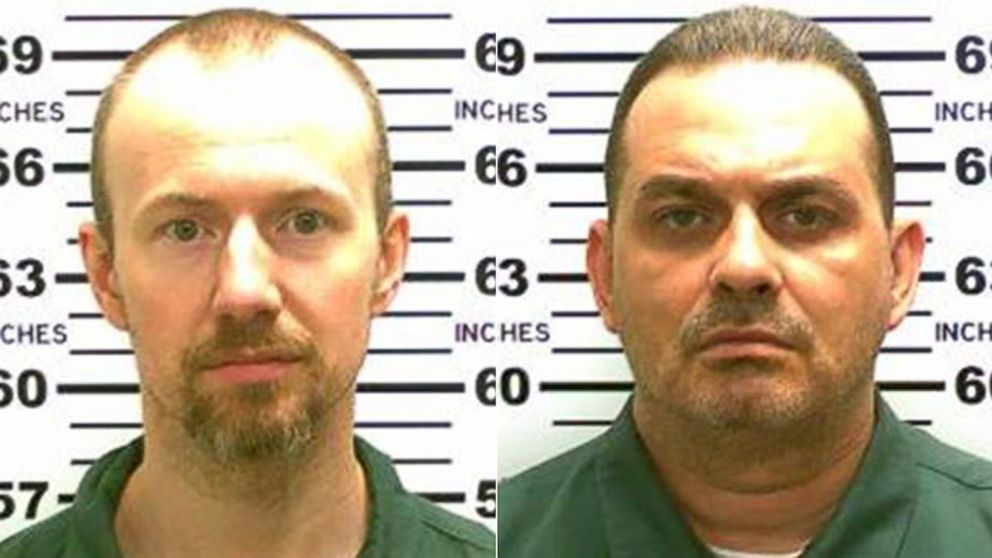 If so, she never showed, instead checking into a hospital 40 minutes away complaining of a panic attack.
The sources say the inmates didn't appear to have any other getaway plan which may be why Sen. Chuck Schumer said it seems "a very real possibility" Matt and Sweat are on foot and remain local.
The search for the two inmates focuses on a wooded area in Cadyville, New York where the Clinton County district attorney told ABC News authorities believe they found the spot where the men bedded down.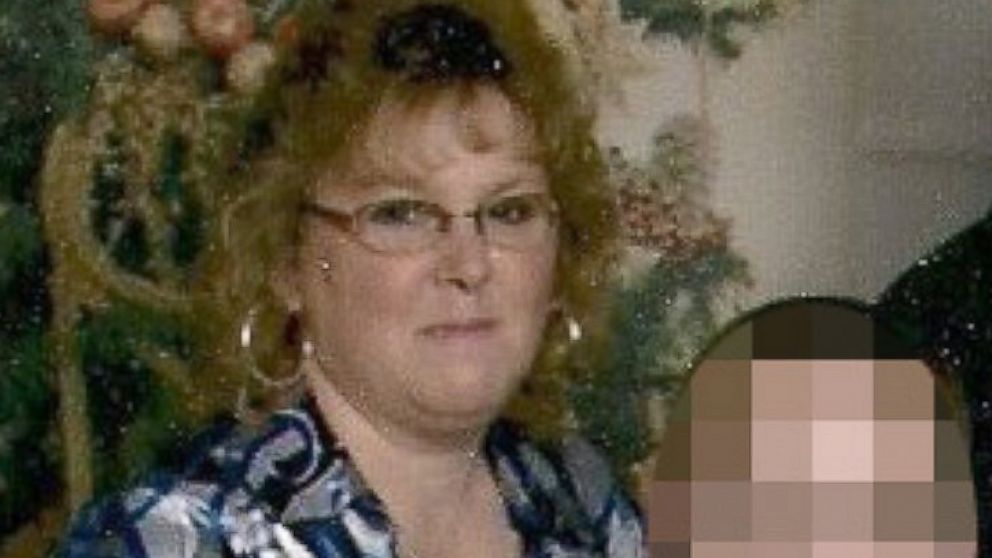 The inmates may have considered Vermont as "a possible destination," New York Gov. Andrew Cuomo and Vermont Gov. Peter Shumlin said at a Wednesday news conference.
Cuomo said "it's very possible" the escapees "had a several-hour head start on us," making the potential search area relatively widespread.
A Philadelphia cab driver told police he thought he may have picked up the two convicts, but police were able to cross reference the claim with surveillance footage and have determined that the men in the cab were not Sweat and Matt. The cab driver wasn't out of bounds by suggesting the tip, however, as law enforcement extended the greater search area on Wednesday by posting digital 'wanted' billboards in parts of New York and Pennsylvania.
Get real-time updates as this story unfolds. To start, just "star" this story in ABC News' phone app. Download ABC News for iPhone here or ABC News for Android here.