Police officer arrested in fatal shooting of unarmed man
A police officer was arrested in the fatal shooting of an unarmed man.
A Georgia police officer was arrested and charged with voluntary manslaughter after he allegedly shot and killed an unarmed man who ran from him following a traffic stop, authorities said.
Officer Zechariah Presley, 25, a member of the Kingsland Police Department, surrendered on Wednesday to the Camden County Sheriff's Office after a warrant for his arrest was obtained by the Georgia Bureau of Investigation.
It is the second time this week that a white police officer in the United States has been arrested on criminal charges stemming from a shooting that left an unarmed African-American dead following a traffic stop.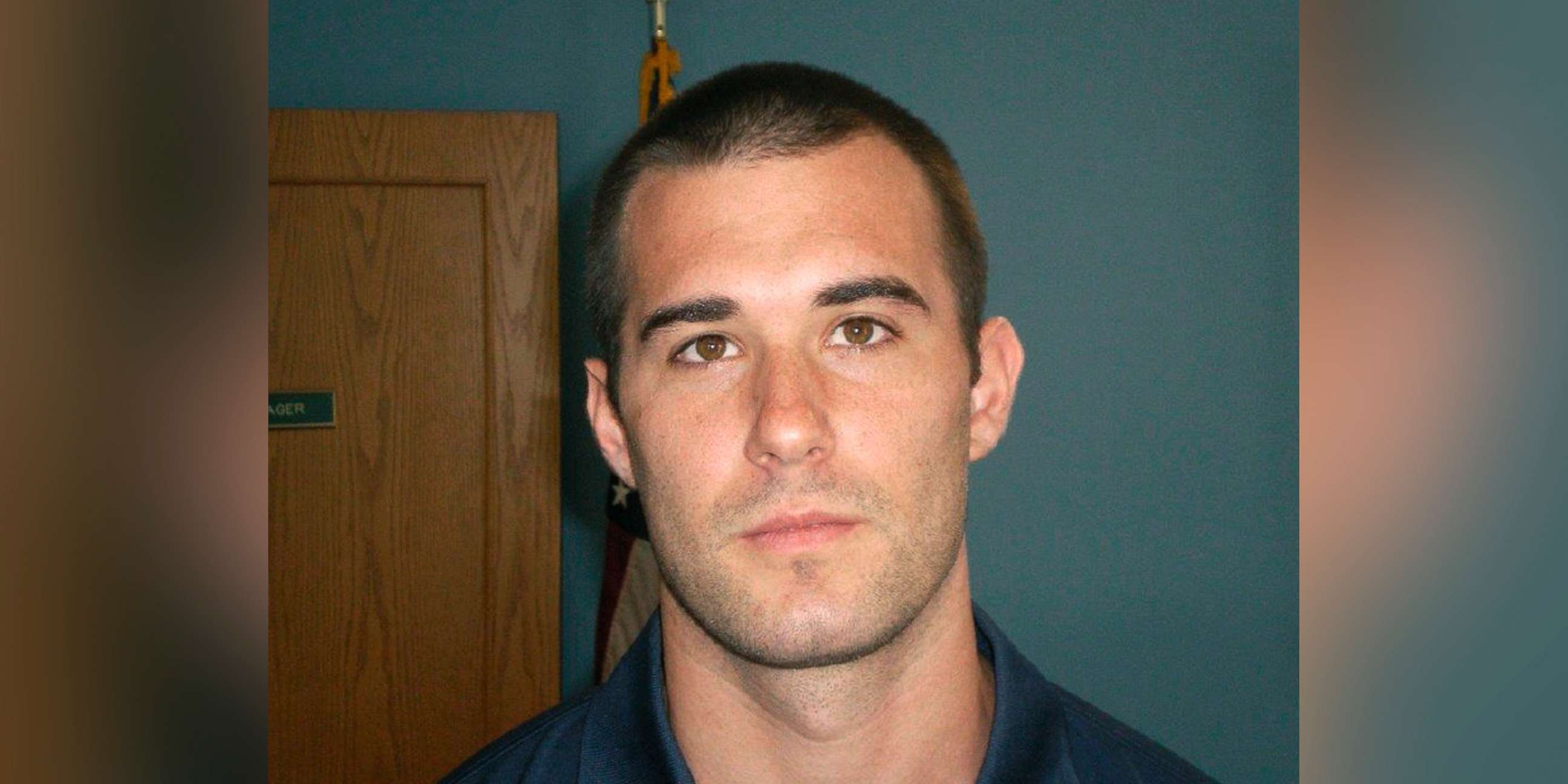 On Wednesday, East Pittsburgh, Pennsylvania, Police Officer Michael Rosfeld was arrested on criminal homicide charges stemming from the death of 17-year-old Antwon Rose, who was shot in the back as he ran from Rosfeld following a June 19 traffic stop. Rose's shooting was caught on cell-phone video by a witness, prompting days of angry protests in the suburban Pittsburgh area.
Presley was charged in the shooting death of Anthony Marcell Green, 33, in Kingsland, which is about 35 miles north of Jacksonville, Florida. Green was shot multiple times during a brief altercation that occurred after he was pulled over by Presley, authorities said.
"This is a terrible tragedy and the family is seeking justice. Tony Green was gunned down in cold blood by Officer Presley," Reginald Greene, an attorney for the man's family, said in a statement. "We are encouraged by his swift arrest, but we intend to remain vigilant until he is brought to justice and the family is able to get answers as to why this happened in the first place. The senseless killings of black men by police must stop."
Presley, a member of the Kingsland Police Department for a little over a year, was booked in the Glen County, Georgia, Jail. In addition to voluntary manslaughter, he is charged with violation of oath of office, officials said.
He is scheduled to appear for arraignment on Friday at the Kingsland Municipal Court. Green's family is expected to hold a news conference at the courthouse at noon Friday, according to the family's attorney.
ABC News has reached out to Presley's police union, the Georgia Police Benovelent Association, to find out who Presley's attorney is, but has yet hear back.
The Georgia Bureau of Investigation sought a warrant for Presley after reviewing video from Presley's patrol car and his body camera, according to a statement from the Georgia Bureau of Investigation. The video has not been made public, and investigators have not described what is on the footage.
Kingsland Police Chief Daryl Griffis recommended on Wednesday that Presley be fired and Kingsland City Manager Lee Spell immediately accepted the recommendation, officials said.
The incident occurred about 10:42 p.m. on June 21, when Presley stopped a car Green was driving.
"The driver and passenger ran from the vehicle and the officer pursued the driver," according to the Georgia Bureau of Investigation report. "Upon making contact with Green, a brief altercation occurred. The officer fired multiple shots which resulted in the death of Green."
Torrence Jones, a friend of Green, told ABC affiliate WTLA-TV, that he had several run-ins with Presley and had filed a complaint about the officer with the police department and spoke to Chief Griffis about the officer.
Jones claimed Presley had harassed him numerous times and after he complained, Presley parked in front of his house to menace him. WTLA obtained the written complaint Jones made against Presley, in which he wrote, "I feel deeply that my life may be taken away."
"He's gonna get exactly what he deserved," Jones said of Presley. "And a manslaughter charge is way light. He should have gotten a first-degree murder charge."