Police officer and 4th-grader bond over kidney donation
Officer Lindsey Bittorf saw a post for help from Jackson Arneson's mother.
— -- Even though fourth grader Jackson Arneson and police officer Lindsey Bittorf have known each other for less than a year, they are like family now, with the scars to prove it.
Jackson, 9, even calls Bittorf his "other mom."
Jackson was born with a kidney condition called posterior urethral valves. His family members said they always knew that he would need a transplant one day. So when his mother, Kristi Goll, found herself desperate and out of options for finding a kidney donor for him in the winter of 2016, she turned to social media.
"It was horrible," Goll said of the search for a donor. "It was absolutely horrible."
Goll of Janesville, Wisconsin, took to Facebook, writing, "Please contact me if you are interested in becoming a living kidney donor."
Wisconsin police officer to donate kidney to 8-year-old boy she just met
Enter Bittorf of the Milton Police Department, who was scrolling on Facebook and saw Goll's post. Bittorf said she was compelled to get tested to see whether she was a match.
"I'm pretty set in my ways, so if I set my mind to something, there's really not talking me out of doing this. I was doing it," Bittorf told ABC News affiliate WISN in May 2017.
She was a perfect match. She passed the initial health test, finding that she has the same blood type as Jackson and they matched three antigens — more than enough to proceed with a kidney transplant.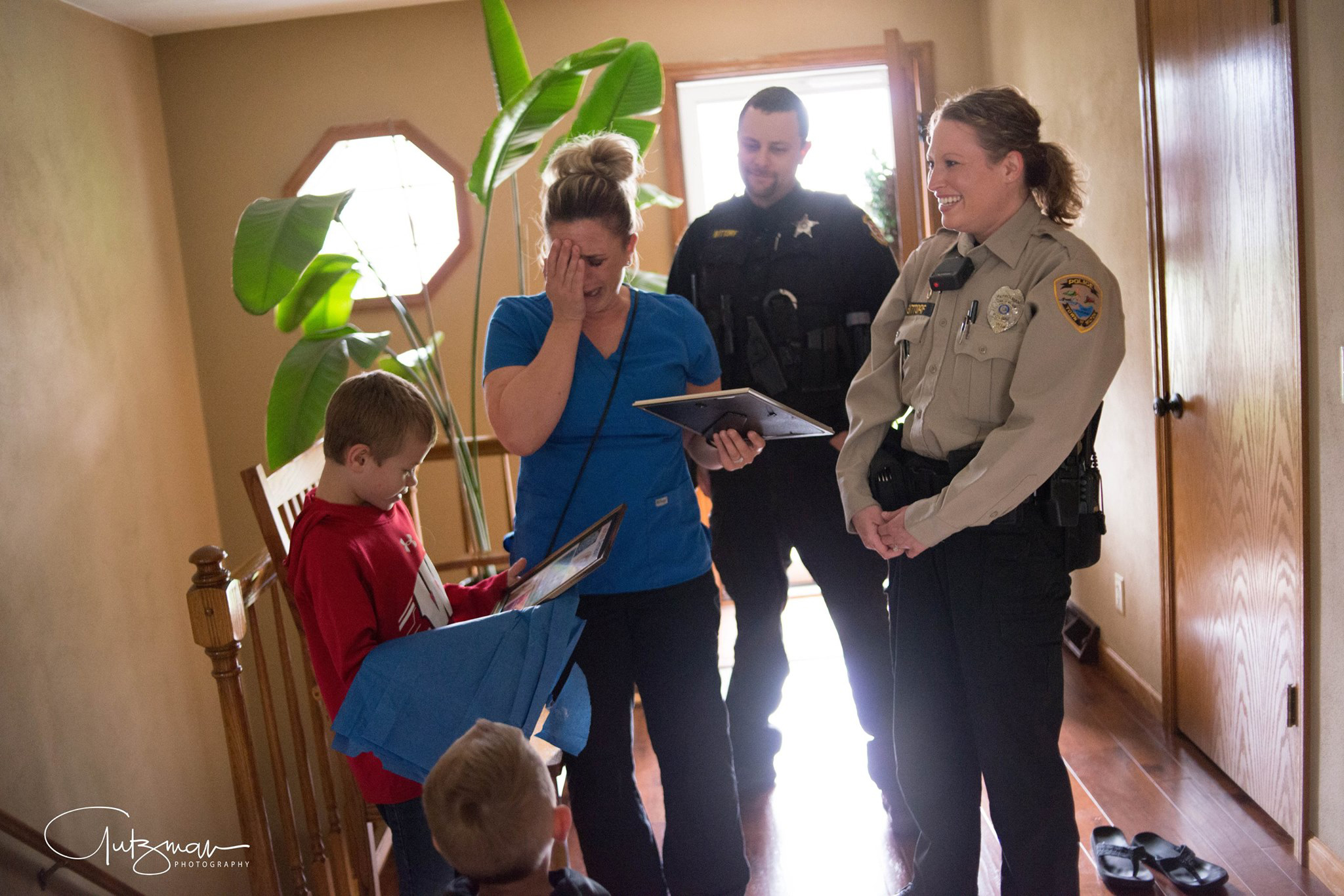 Bittorf, who did not know the family, delivered the news to Goll and Jackson in person.
"I took an oath to serve and protect our community," Bittorf told him, "and now my kidney is going to serve and protect you."
Jackson's June 22 transplant went smoothly, but he suffered collapsed lungs and pneumonia after the surgery. Thankfully, he pulled through after spending 11 days at the University of Wisconsin Hospital in Madison, according to WISN.
"Thank you for giving me a new kidney ... I'm so lucky to have you as my donor," he told Bittorf via video.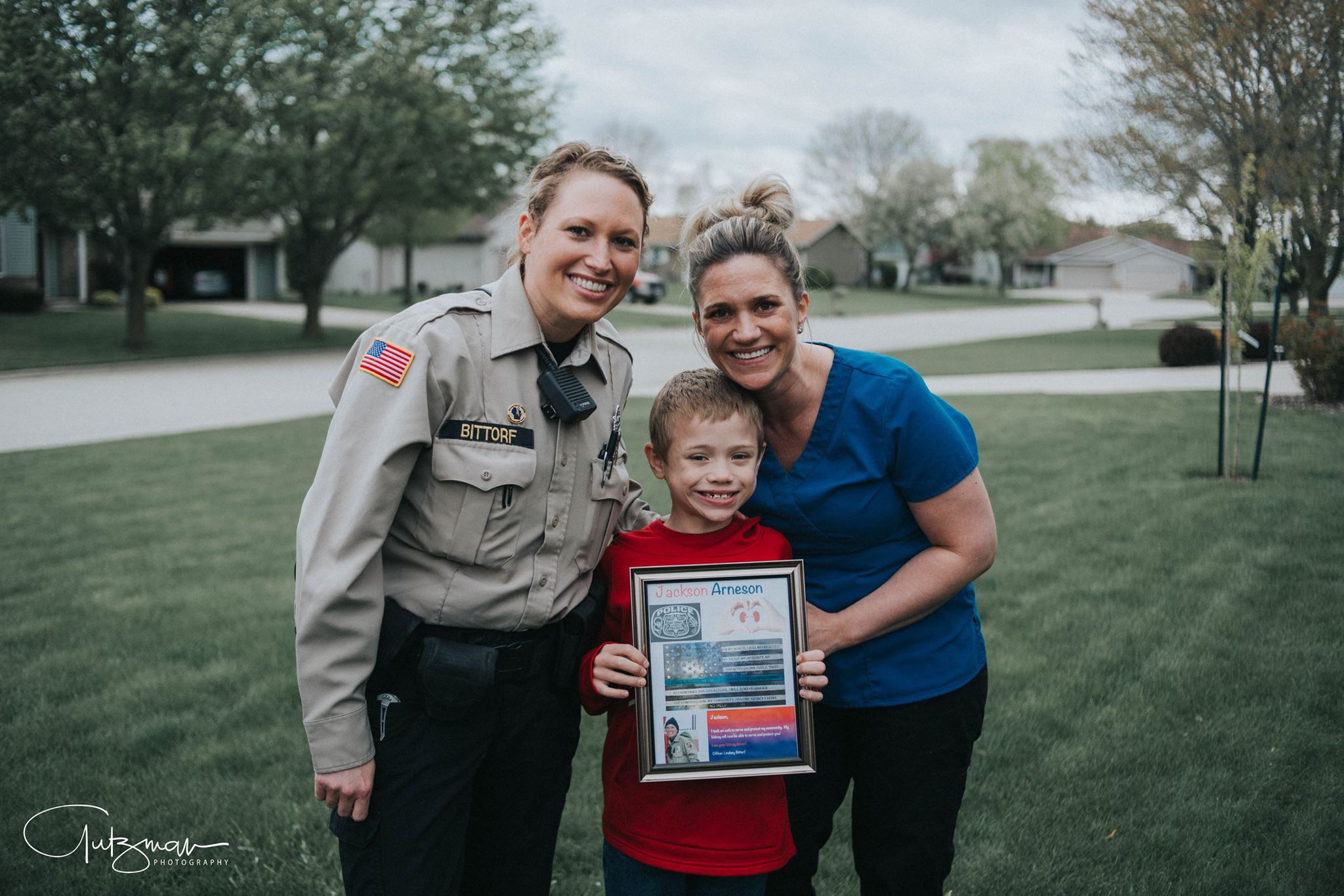 ABC News' Morgan Winsor and ABC affiliate WISN-TV contributed to this story.