A manhunt was underway Sunday for a suspect in the killing of a police officer near a suburban Atlanta school after he and his partner responded to a report of a suspicious vehicle, authorities said.
Tafahree Maynard, 18, is considered "armed and dangerous" and is believed to be the gunman who opened fire without warning Saturday afternoon on Gwinnett County Police Officer Antwan Toney and his partner, police said.
Maynard is wanted on suspicion of felony murder and aggravated assault in the death of Toney, who had recently celebrated his 30th birthday with colleagues in Las Vegas and was just six days short of marking his third anniversary as a member of the department, officials said.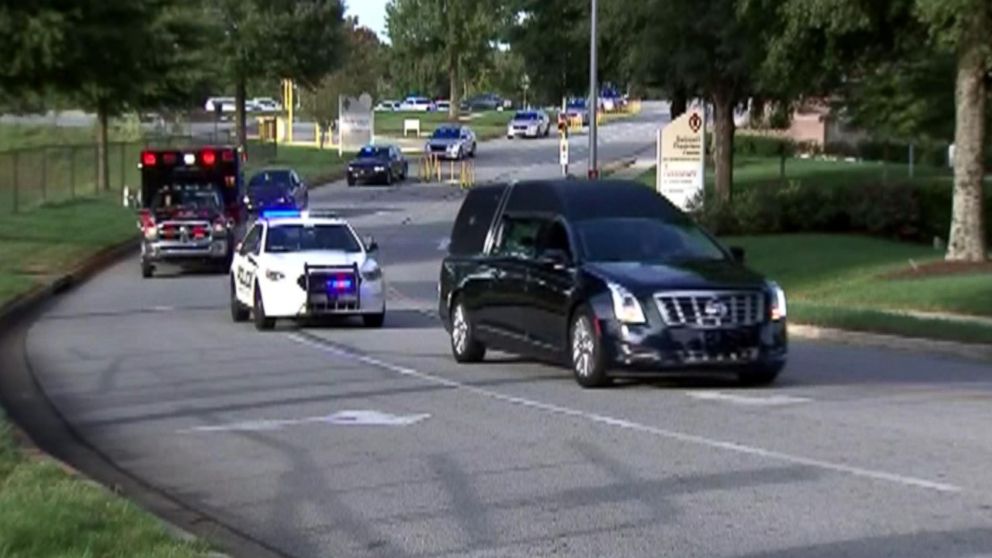 As of Sunday afternoon, police said the hunt for Maynard was ongoing and announced a $5,000 reward for information leading to his arrest and indictment.
Toney and another officer approached a vehicle near the Shiloh Middle School in Snellville about 2:30 p.m. on Saturday to check out a report of people smoking marijuana, according to Sgt. Jake Smith of the Gwinnett County Police Department.
"Before they could even get to the vehicle the shots rang out" from inside the car, Smith said, adding that such things don't happen "99.999 percent" of the time.
"That it went this way, it's just tragic," Smith said.
One of the bullets struck Toney, Smith said.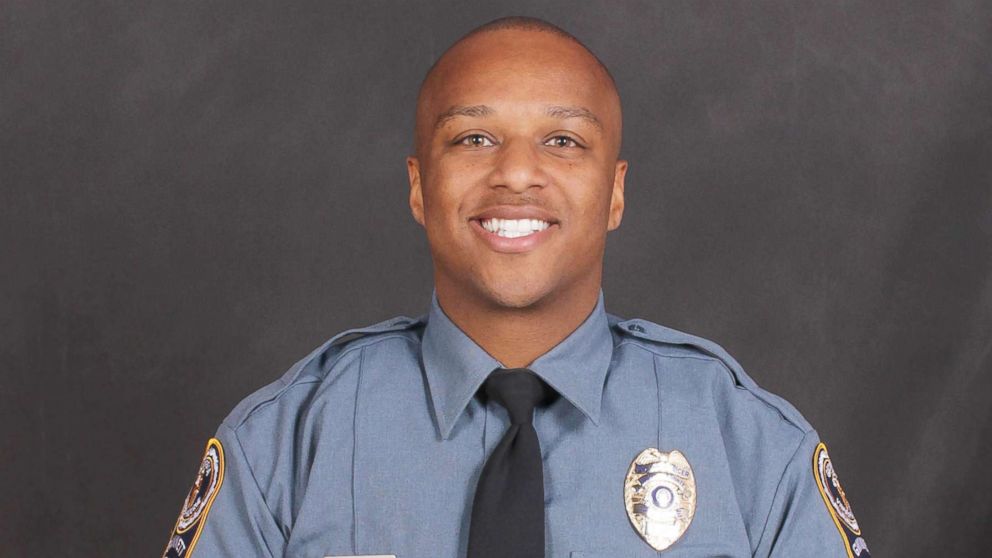 Toney's partner, who has not been identified, was not injured and dragged the mortally wounded officer away for cover, Smith said.
The people that worked with Officer Toney on a daily basis recalled a very jovial person who was dedicated to his job and dedicated to his community
It was not immediately clear where Toney was struck. He was taken to nearby Gwinnett County Medical Center, where he was pronounced dead.
"What a chief wants to hear is that the officer is OK. And when I asked that question, that wasn't the answer I got," Gwinnett County Police Chief Butch Ayers said during an emotional news conference late Saturday.
When Toney graduated from the police academy in 2015, it was Ayers who presented him with his badge.
"The people that worked with Officer Toney on a daily basis recalled a very jovial person who was dedicated to his job and dedicated to his community," Ayers said.
Initial reports indicated that the vehicle Toney and his partner were called to investigate contained as many as four people.
Following the shooting, the car took off and crashed less than a mile from the shooting scene, Smith said. The officers returned fire, but it was unclear whether anyone in the car was hit or if any injuries resulted from the crash, Smith said.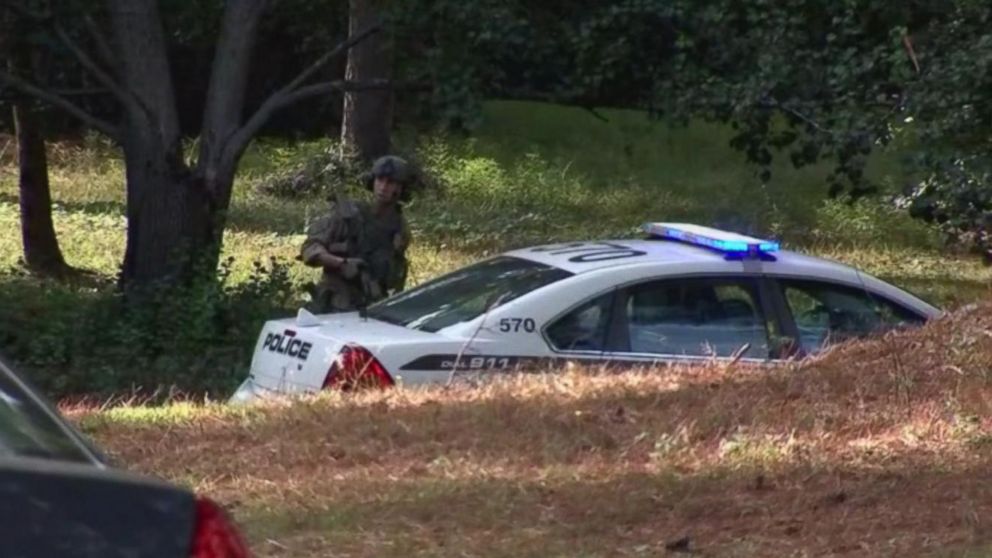 The suspects fled on foot.
One suspect, Isaiah Pretlow, 19, was arrested soon after the shooting and charged with aggravated assault, officials said. Pretlow was nabbed after he allegedly opened fire on U.S. Marshals as they approached him, officials said.
The marshals were not injured while arresting Pretlow, officials said.
Ayers said investigators are reviewing body camera footage of the shooting, but did not specify whose body camera footage he was referring to. Earlier, Smith had said most of the officers in the department have body cameras, but not all.
Friends and community residents joined officers who worked with Toney for a candlelight vigil Saturday night at the Gwinnett County Fallen Heroes Memorial in Lawrenceville, Georgia.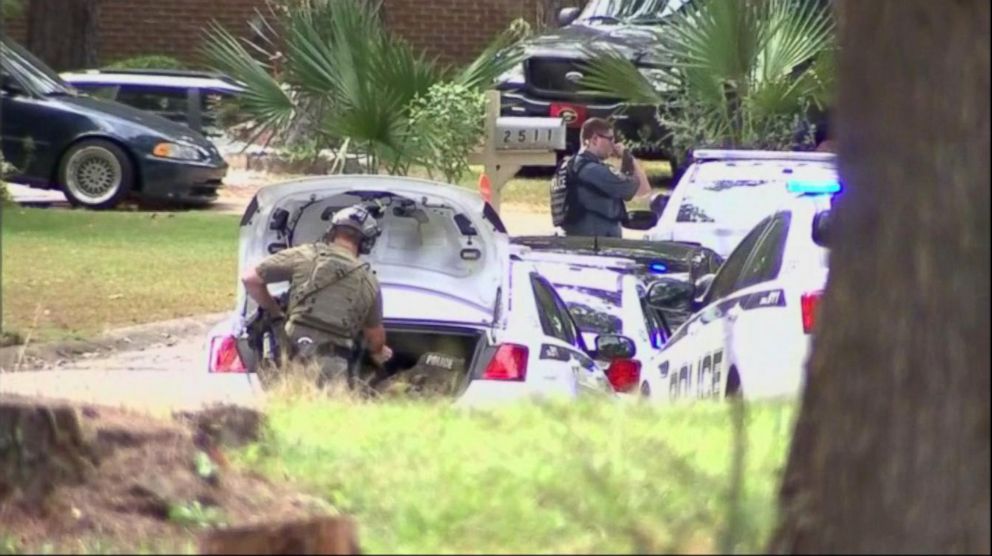 "He was practically like a brother. He was over at my house all the time," Reginald Pierre, a friend of Toney's who attended the vigil, told ABC affiliate station WSB-TV in Atlanta.
ABC News' Alexandra Faul and Mark Osborne contributed to this report.