— -- Police officers in Miami, Florida, recently rescued a 2-month-old baby from a car crash and believe the driver and the baby's mother may have overdosed on heroin, according to the Miami Police Department.
When officers responded to the scene of the crash on Monday afternoon, they found the two adults "unconscious and incoherent," according to Lt. Freddie Cruz with the Miami Police Department's Public Information Office.
Upon further observation, the officers discovered the 2-month-old infant in a car seat in the back of the vehicle, Cruz told ABC News today.
The infant and its mother were immediately transported to a nearby hospital and then taken to a local fire station, Cruz said.
"The child appeared to be somewhat awake, but very hot, very sweaty," Miami Department of Fire-Rescue Capt. Ignatius Carroll told ABC affiliate WPLG in Miami.
The Miami Police Department posted several photos to its Twitter account on Monday showing first responders caring for the baby.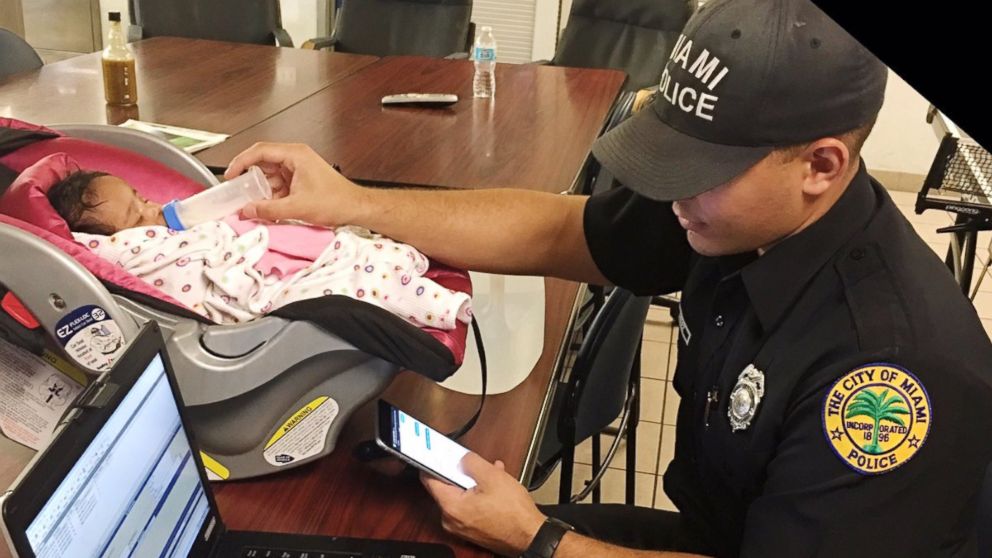 The police department also wrote on Twitter that the adults in the car may have overdosed on heroin.
As of this morning, the cause of the accident was still under investigation, Cruz said.
The infant has been placed in the custody of Florida's Department of Children and Families and "no charges have been filed yet at the current moment," he added.