— -- A second version of the police dashboard-camera footage from the Sandra Bland traffic stop in Texas is expected to be released today after video anomalies in the first version raised questions.
The Austin Department of Public Safety released the 52-minute video from the July 10 traffic stop Tuesday night but now says it will release a DVD version of the footage because "some of the video that occurred during this conversation was affected in the upload" to the Internet, spokesman Tom Vinegar said in a statement.
Officials said today the video had not been edited prior to being released via YouTube.
"To eliminate any concerns as to the efficacy of the video DPS previously requested the FBI examine the dash cam and jail video to ensure the integrity of the video," Vinegar said in his statement.
The controversy surrounding Bland's arrest comes after she was pulled over for allegedly failing to signal a lane change and was then arrested for allegedly assaulting an officer after the exchange.
The increasingly tense verbal exchange between 28-year-old Bland and Trooper Brian Encinia is shown on the video and turns physical when Encinia demands that Bland exit the vehicle after she refused to put out her cigarette. He brings her to the side of the road, out of the camera's view, and he later tells another officer that he put her on the ground before putting her in the back of the trooper vehicle.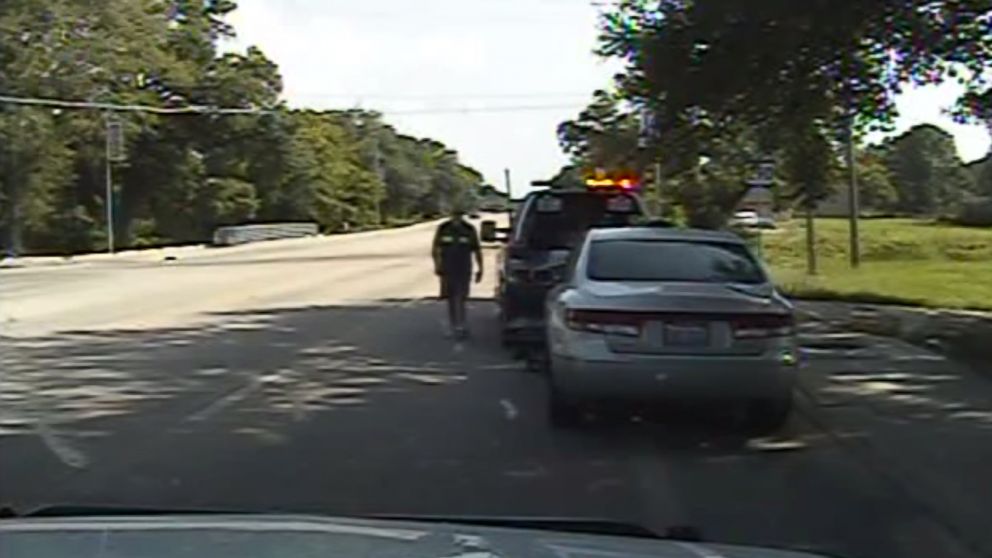 The portion of the video that has raised questions comes after Bland is in the police vehicle.
In one instance, the tow truck driver who has arrived at the scene to take Bland's car is seen coming out of his vehicle four times in less than two minutes. Encinia can be heard on the audio during that portion of the footage, describing the incident on the phone.
The audio does not sound as though it has been interrupted, but the video suggests there was some kind of problem in that portion of the tape and that it could be one of the uploading errors mentioned by Vinegar.
The FBI is one of several groups investigating Bland's arrest and subsequent time in the Waller County Jail, where she was found dead in her cell three days later.
Her funeral is scheduled for this weekend in her hometown near Chicago.