— -- NFL player Aldon Smith has been released from the Oakland Raiders and a warrant is out for his arrest after he allegedly threw a woman around a room and bit her on the wrist before escaping through a window, according to police and ABC station KGO in San Francisco.
San Francisco Police Department's Special Victims Unit has issued an arrest warrant for Smith, 28, following the domestic violence incident. Charges on the warrant include willful infliction of corporal injury, assault, false imprisonment and vandalism -- all misdemeanors.
"The Department is working with Mr. Smith's legal counsel to arrange a day and time for Mr. Smith to surrender himself and to be processed for the warrant," San Francisco police said in a statement. "Mr. Smith would then be subject to future court proceedings."
When police responded to the incident Saturday evening at a home near San Francisco's Union Square, the suspect, identified as Smith, had allegedly fled before the authorities arrived, San Francisco Police Sgt. Michael Andraychak said in a statement.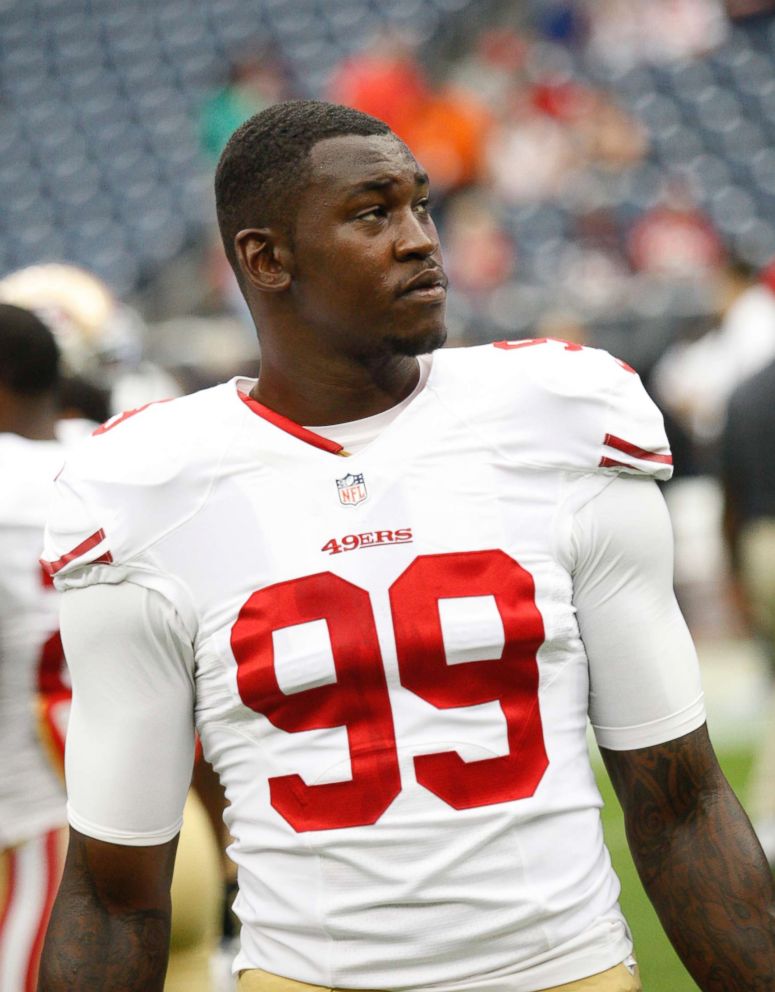 According to KGO, the 911 dispatcher said "the suspect threw" the victim "around the room" and "bit her on the wrist."
The victim's injuries were not life-threatening, police said.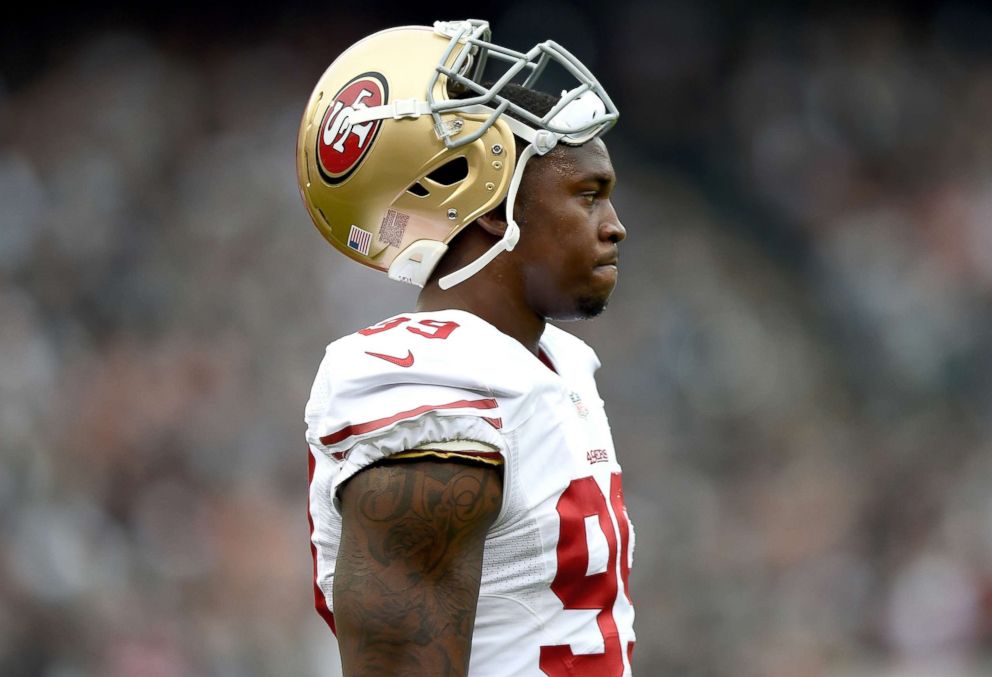 While police did not identify the victim, KGO is reporting the altercation was between Smith and his fiancee, and that Smith allegedly escaped through the window of her fifth-floor apartment.
The two became engaged last month.
ABC News could not immediately reach Smith's fiancee for comment.
The Raiders said today that Smith -- who had been suspended -- has now been released from the team.
Smith had joined the Raiders in 2015 and played nine games until he was suspended from the league for substance abuse violations, The Associated Press said. His reinstatement application was pending, according to the AP.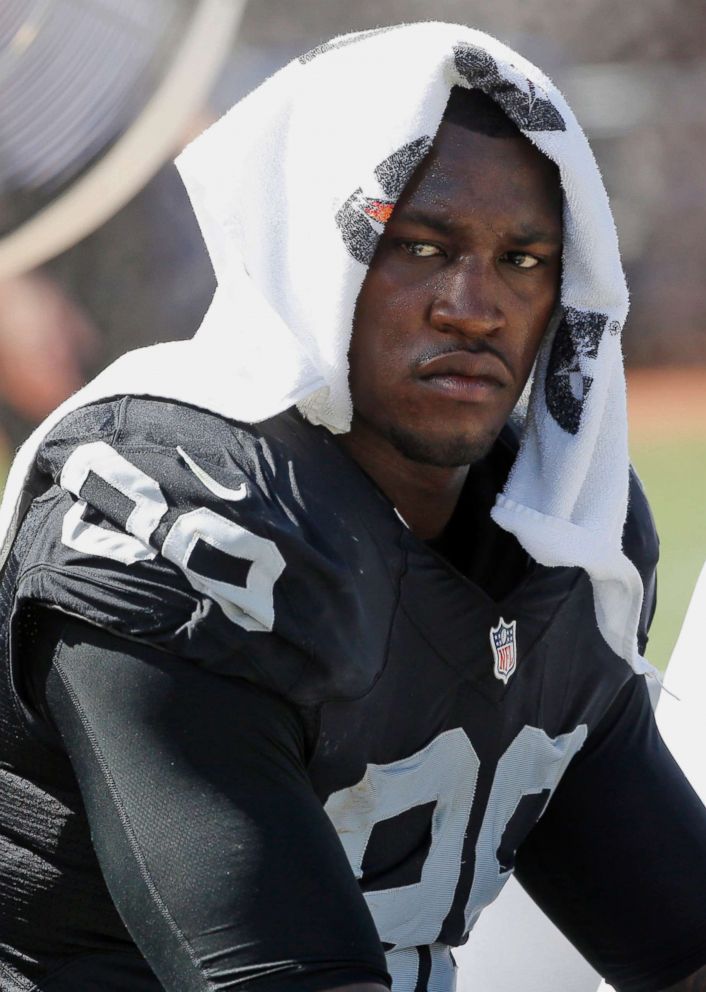 According to the AP, Smith has previous arrests including drunk driving, vandalism and illegal possession of assault rifles. Smith had been drafted by the San Francisco 49ers in 2011, was released in 2015 after he was charged with drunk driving for the third time in four years, the AP reported.
A spokesperson for the Raiders did not immediately respond to ABC News' request for comment.
Anyone with information about Smith's whereabouts is urged call the SFPD 24 Hour Operations Center at (415) 575-4444.
The Associated Press contributed to this report.