LGBTQ pride marches marked by protests across US
Newly freed Chelsea Manning appeared on a float in New York City's parade.
— -- The celebratory tone of gay pride marches from San Francisco to Istanbul on Sunday were undergirded by an atmosphere of political expression and protest.
Chelsea Manning, the transgender U.S. army soldier who was imprisoned for leaking classified military information about the Iraq war before being released through a pardon by outgoing president Barack Obama, celebrated her first New York City Pride March on Sunday in front of a float sponsored by the American Civil Liberties Union (ACLU).
As the same New York parade started, Gov. Andrew M. Cuomo announced that artist Anthony Goicolea was chosen to design the first official monument to lesbian, gay, bisexual and transgender people commissioned by the state of New York. Goicolea's design will take the form of "nine boulders, some bisected with glass that acts as a prism and can emit a subtle rainbow," according to a report in The New York Times.
In addition to appearances by performers like LeAnn Rimes, progressive organizations like The Democratic Socialists of America (DSA), a group that has seen a surge in membership since Trump's election, gave the event a more urgent tone. Marchers and revelers held signs that criticized capitalism, and highlighted the radical undertone of the 1969 Stonewall riots that helped to launch the modern day LBGTQ movement.
"Vulnerable communities are under attack right now, and they're suffering systemic oppression, including transphobia, homophobia, and racism," Natalie James, who served as one of the organizers for DSA's contingent at the New York City Pride march, told ABC News by phone from the event. "We feel that socialism, as a political approach, is uniquely situated to addressing those issues."
In downtown Minneapolis on Sunday, activists briefly disrupted a pride march by bringing attention to lingering anger over the death of Philando Castile, and the acquittal of Jeronimo Yanez, the officer who shot him, according to a report in the Star Tribune.
Protesters held signs that read "No KKKops, make pride revolutionary again!" and "No pride for some of us without liberation for all of us," the paper reports.
In the progressive hub of San Francisco, some marchers used pride to criticize the influence of corporations on the event, with one woman holding a sign that said, "COPS and CORPORATIONS OUT OF OUR PARADE."
Other signs at the march also focused on health care and President Trump's immigration policies.
A transgender female activist at the San Francisco rally held a sign that read: "NO PRIDE FOR SOME WITHOUT LIBERATION FOR ALL OF US."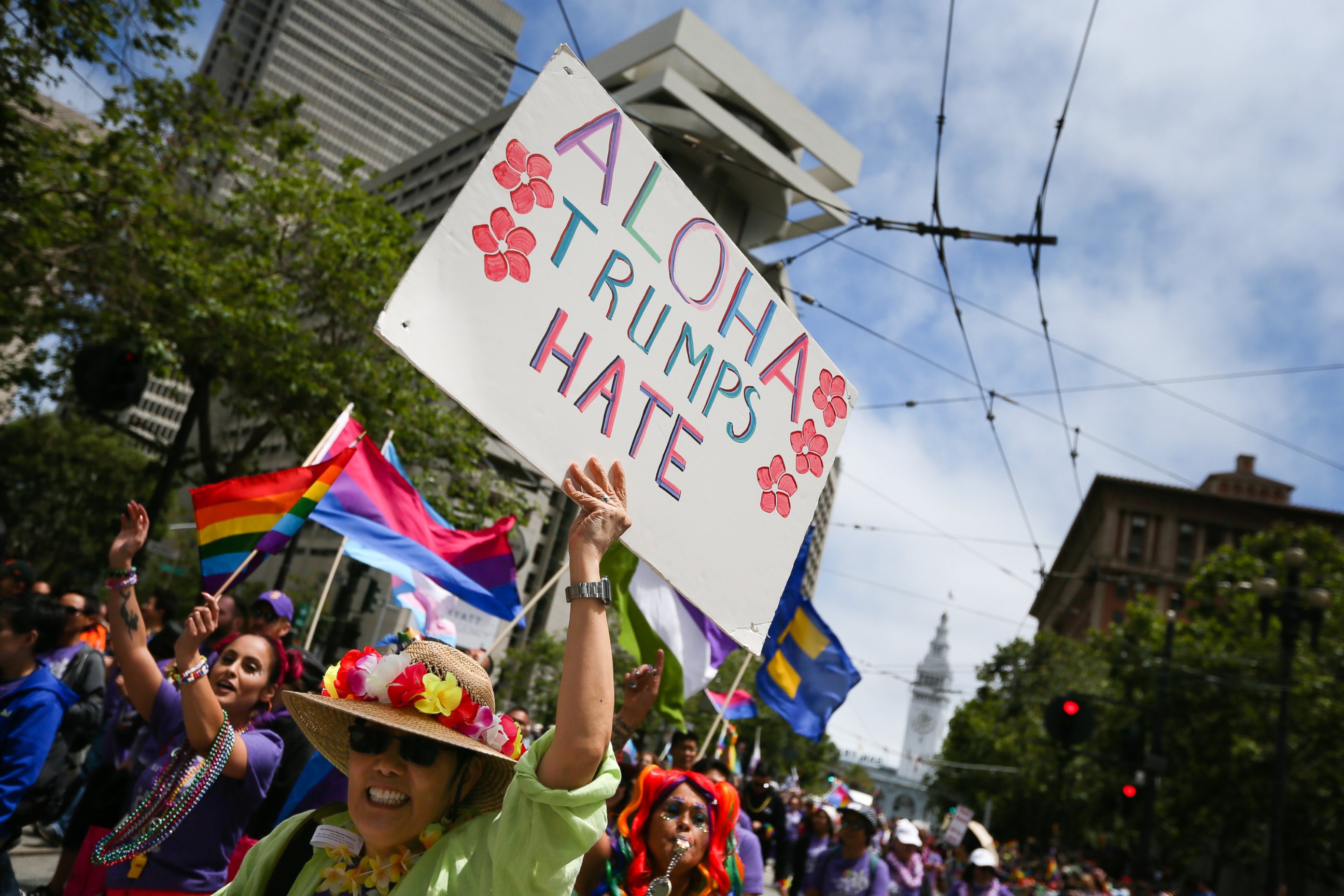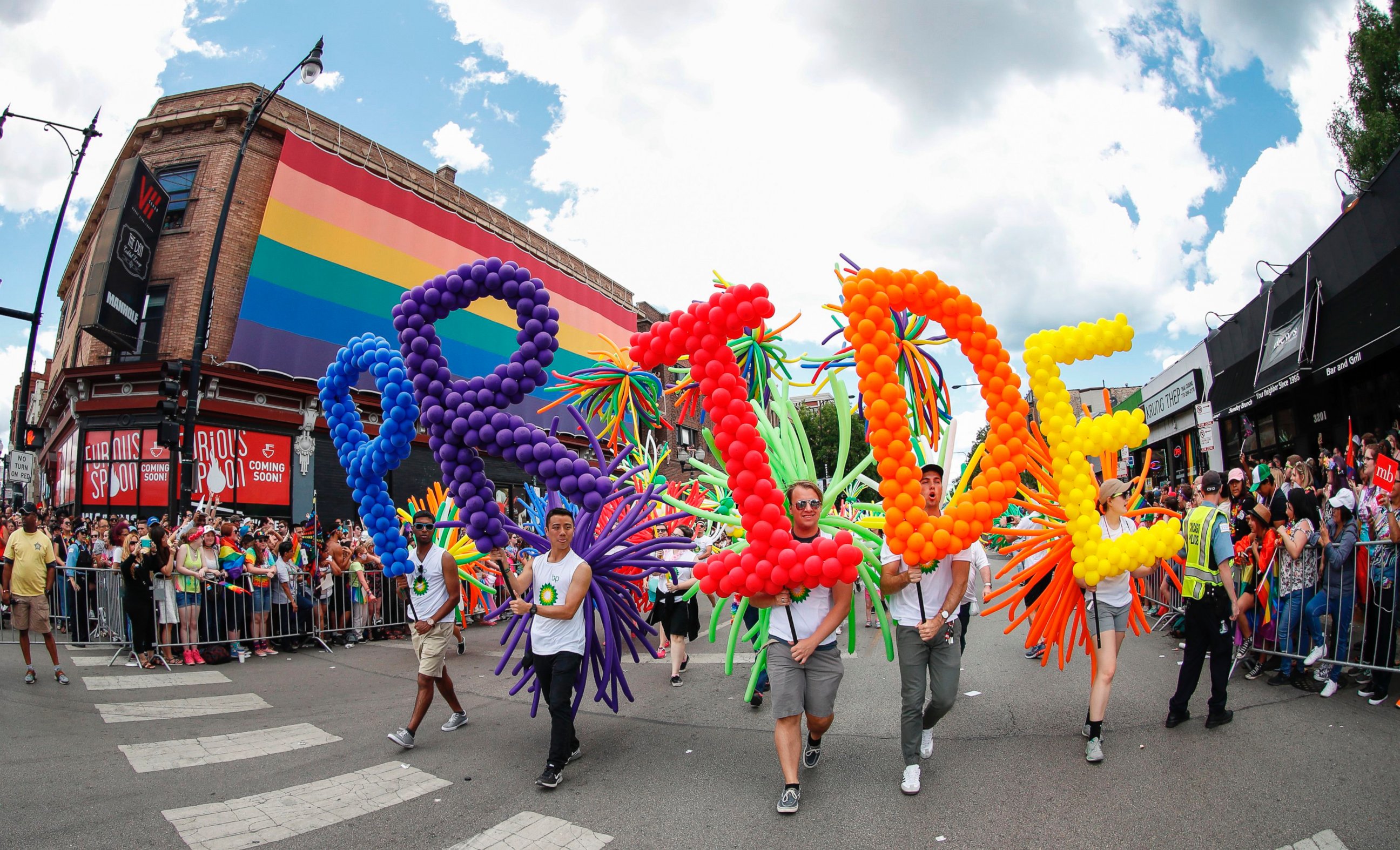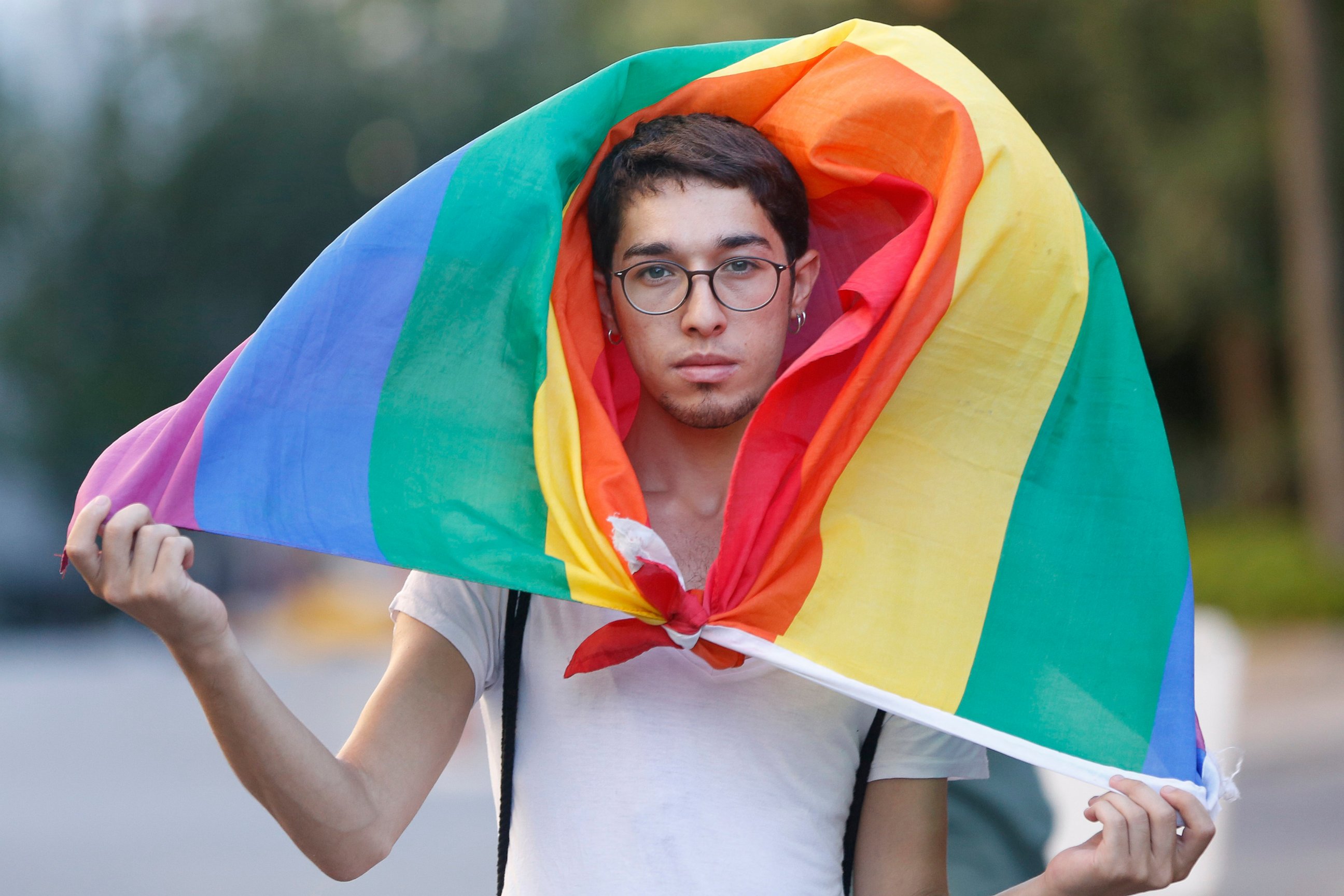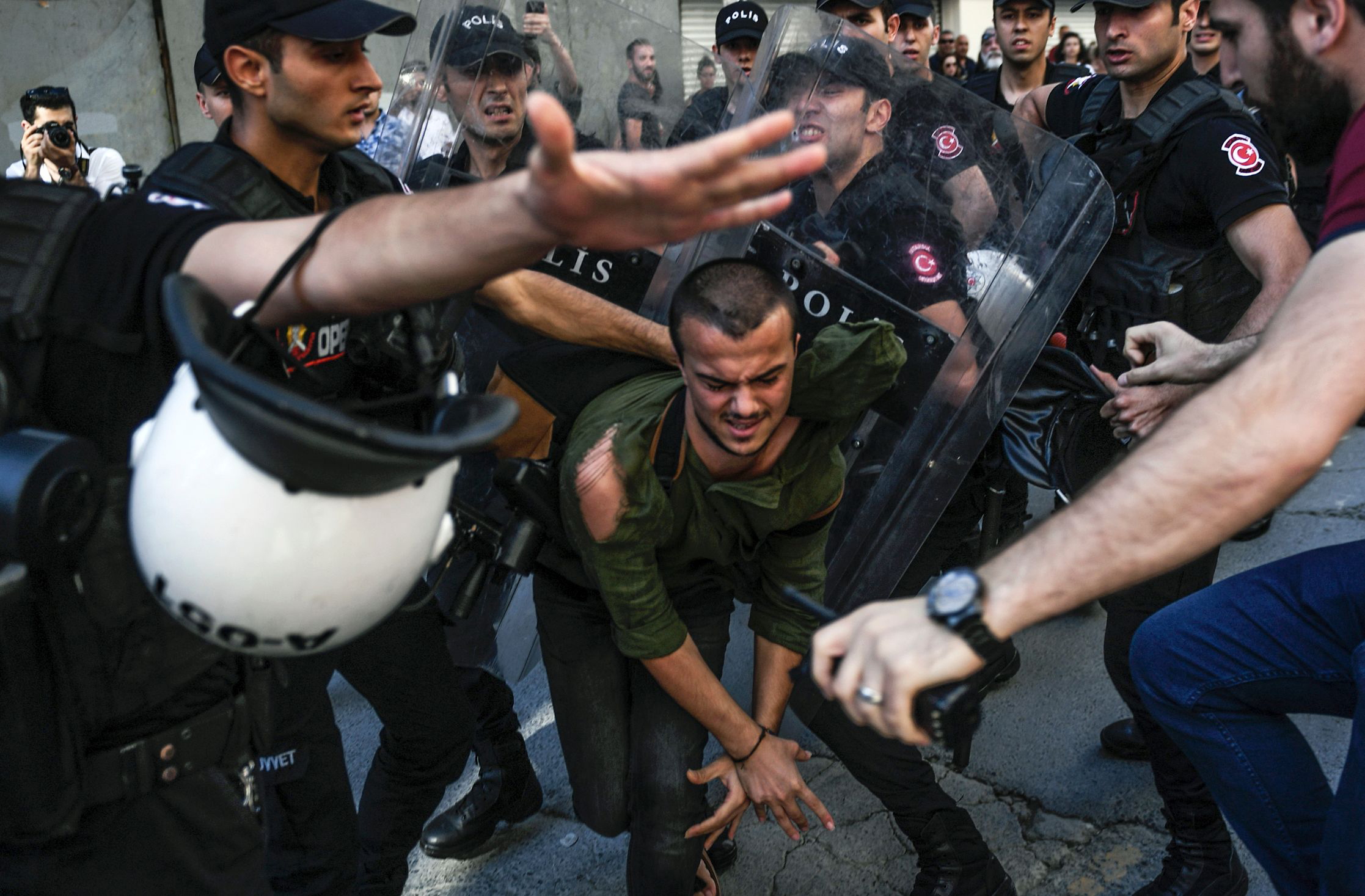 Trouble in Turkey
Meanwhile, Turkish police attempted to stop activists for lesbian, gay, bisexual, trans and intersex rights from gathering in large numbers for an LGBTQ pride event in Istanbul on Sunday, dispatching officers after a ban on the event was imposed.
Protesters vowed to disobey the order, using a Turkish hashtag for "we march," according to the Associated Press, and police ultimately detained an estimated 20 people, according to Turkey's official Anadolu news agency.
Police established checkpoints in the area of Istanbul's central Taksim Square to blunt the spread of the rally, the AP reports.
ABC News's Engin Bas contributed to this report.