— -- The Pope may be a little homesick. After touching down in the U.S. today, Pope Francis left Joint Base Andrews not in a limo -- but in the Italian-made Fiat.
Once he exited the informally named "Shepherd One" plane, greeted President Obama and his family, and walked down the red carpet, Pope Francis hopped into a simple black Fiat 500 and waved to the crowd as he drove away. The Pope drove to where he'll be staying in Washington D.C. -- the Apostolic Nunciature of the Holy See to the United States.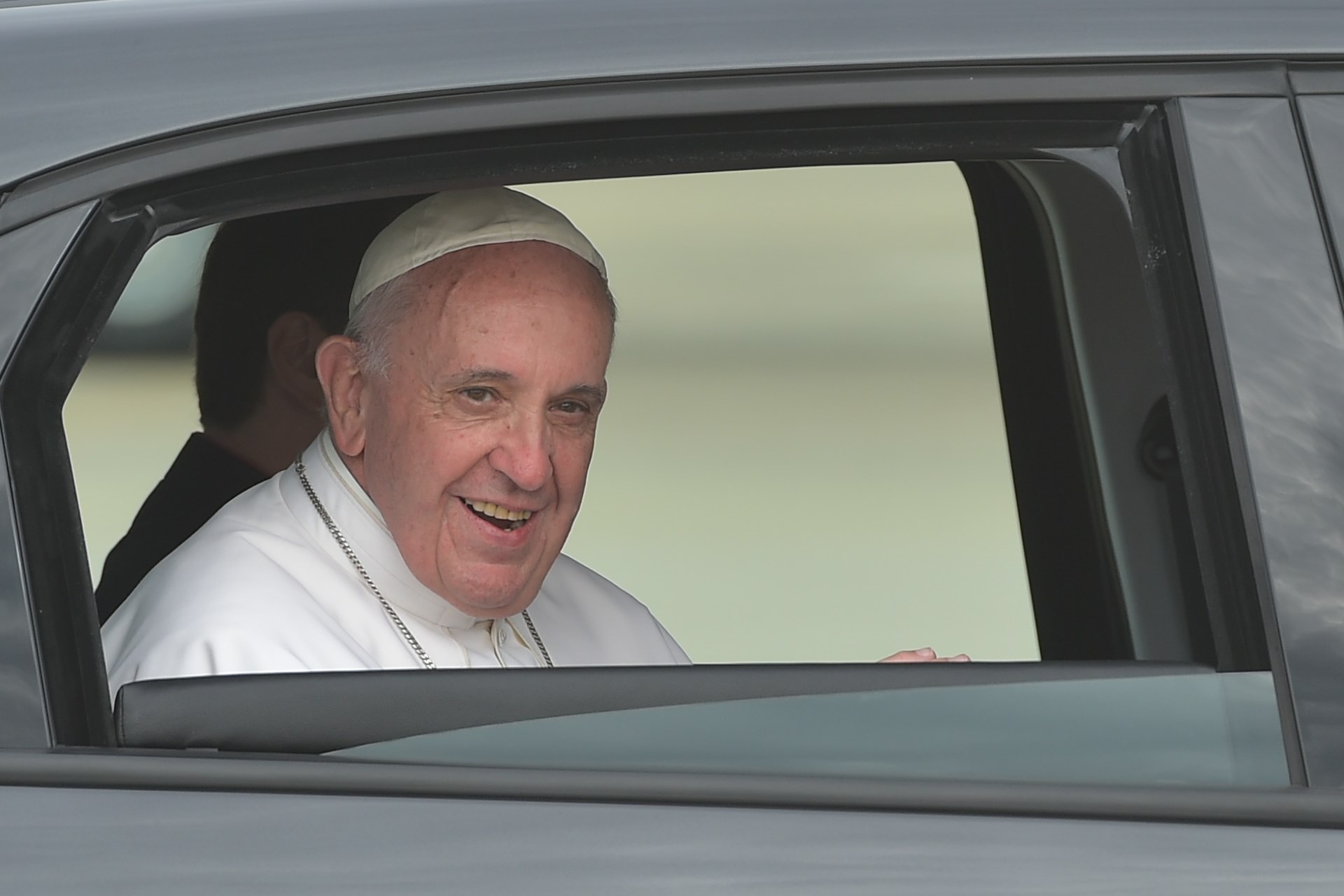 The car bore a small Vatican City flag with the license plate -- "SCV 1," the initials for Status Civitatis Vaticanae, which is Latin for Vatican City State.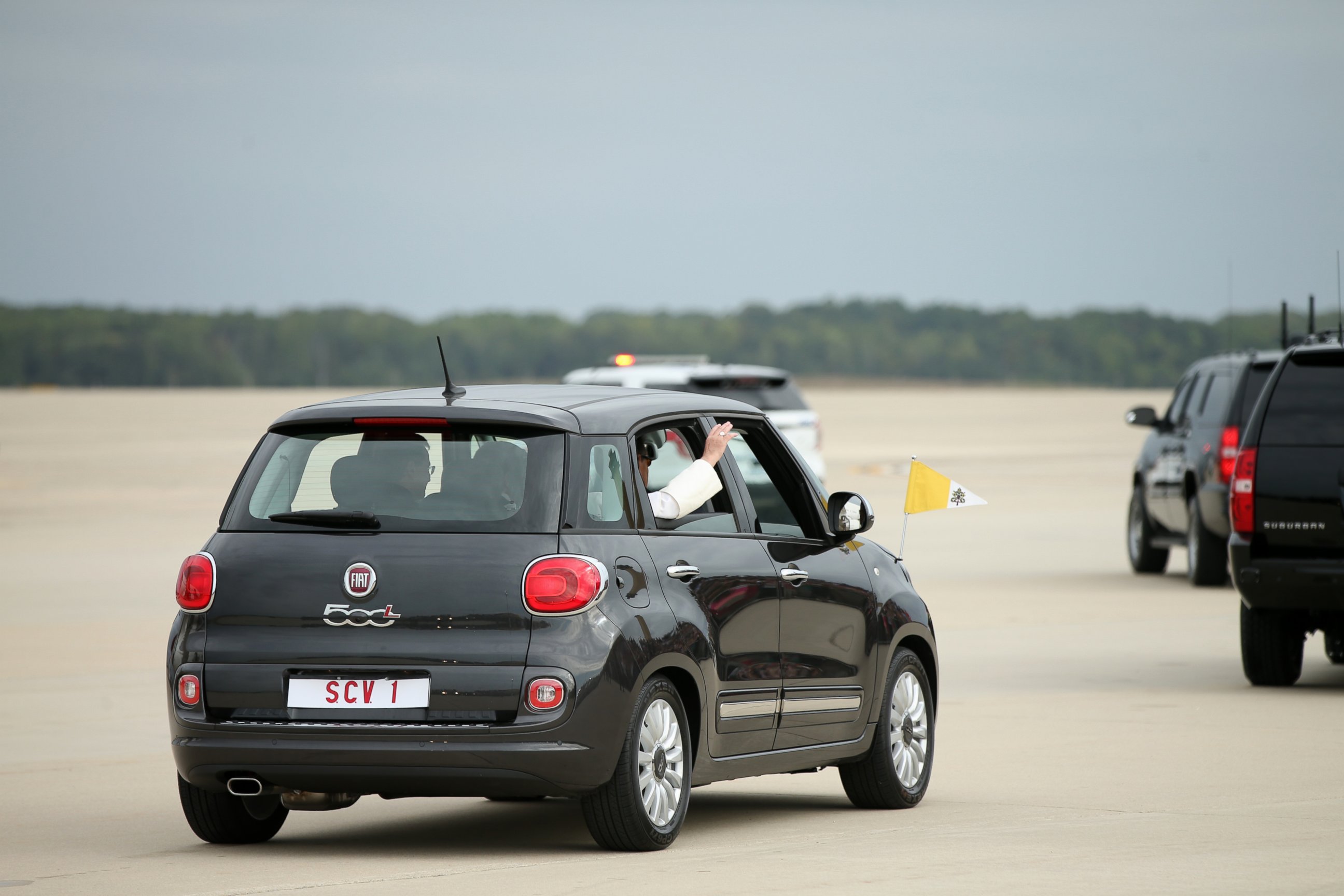 The car company tweeted today "#blessed".
The specs of the exact Fiat were not clear, the base model for the 500 "Lounge" has a 1.4-liter engine that gets 31 mpg/city, 40 mpg/highway. The base model starts at $18,700, according to fiat's website.
The Fiat is a favorite of the pope's. He rode in a used Fiat as his "Popemobile" while he was in Italy for his first papal visit in 2013. He also left the airport in a Fiat when he visited Brazil in 2013.
In January of this year, Pope Francis had raffled off a brand new Fiat Panda.
However, while he's in America, Pope Francis won't be using the Fiat as his "Popemobile" –- the vehicle he uses to make a public appearance to crowds. The Pope will be using a modified version of a Jeep Wrangler instead.