— -- After a full day in Washington, D.C., Pope Francis landed in New York City just after 5 p.m. today.
Francis flew to New York's John F. Kennedy International Airport on an American Airlines Boeing 777-200. This American Airlines plane will be his ride for the rest of the trip, from New York to Philadelphia to Rome. This is a regular 777 that normally handles paying passengers and has three classes.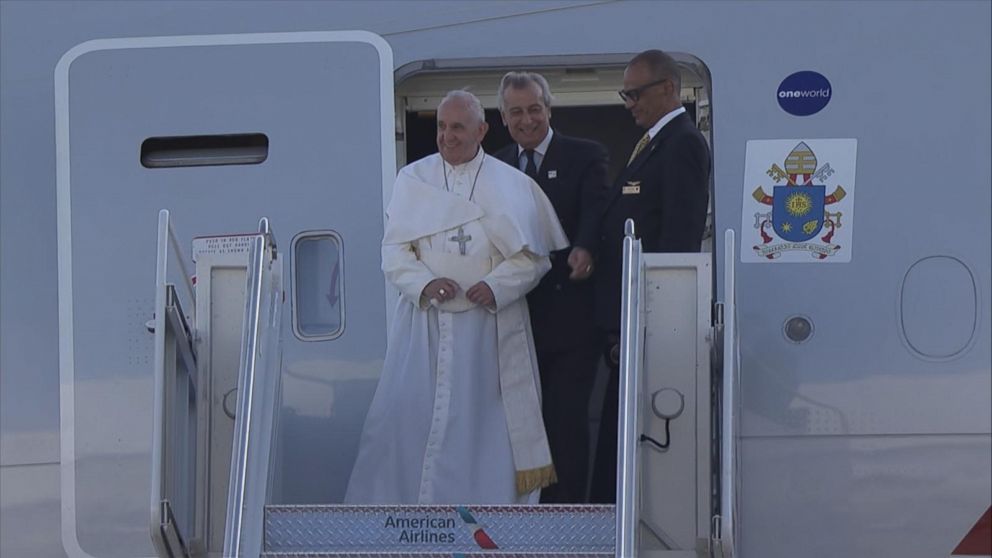 He stepped off the jet smiling and was met by five Catholic school students chosen because of their excellence in school and devotion to faith. The students, from grades 1, 4, 5, 7 and 10, handed Francis a "spiritual bouquet" made of prayers from students of 86 Catholic schools in Brooklyn and Queens.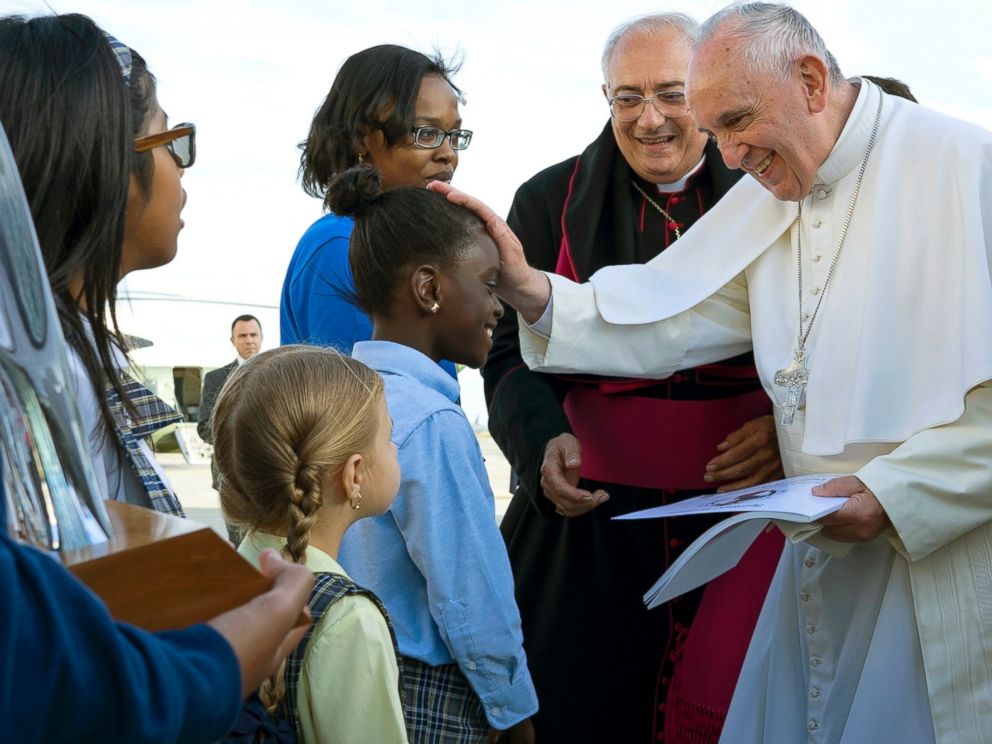 He was welcomed by the Xaverian High School band of Bay Ridge, Brooklyn, which played Frank Sinatra's "New York, New York." The pontiff was also gifted a pope doll.
Eight minutes after stepping off the plane, Francis and his staff then boarded two waiting helicopters to fly them to a Wall Street helipad. The helicopters are Sikorsky SH-3 Sea Kings, identical to Marine One and say "United States of America" on them -- similar transportation to what President Obama and Vice President Biden have when they visit New York City.
Francis' motorcade then headed down 5th Avenue to his first scheduled New York stop, at St. Patrick's Cathedral in Manhattan, where he was greeted by officials, including New York Gov. Andrew Cuomo, New York City Mayor Bill de Blasio, and Sen. Chuck Schumer.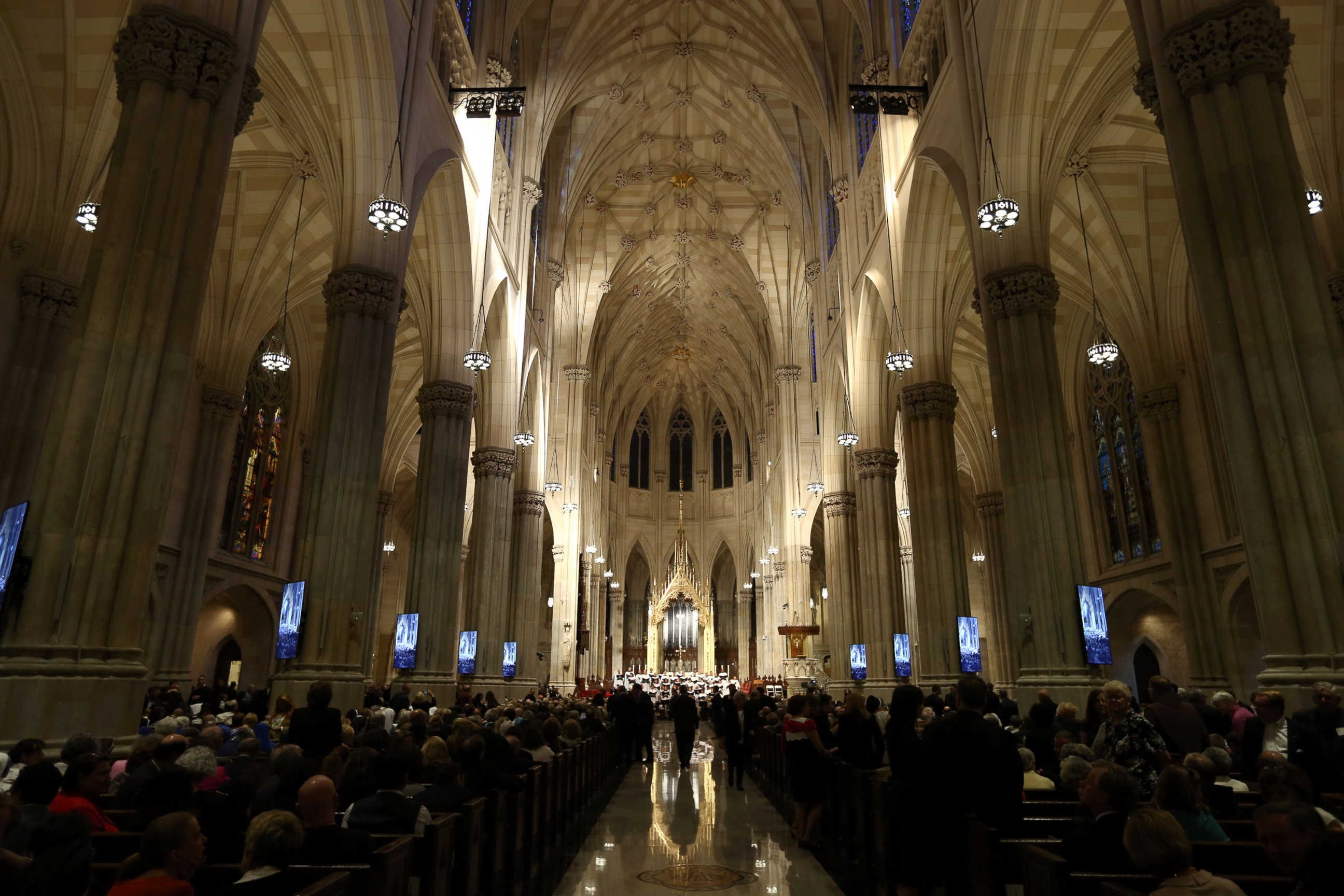 Get real-time updates as this story unfolds. To start, just "star" this story in ABC News' phone app. Download ABC News for iPhone here or ABC News for Android here.