Pope prays for elderly victims of 'senseless' Massachusetts triple homicide: Priest
"They loved Christ and the Church," Cardinal Sean O'Malley said of the victims.
Shockwaves from the gruesome home-invasion slayings in the Boston area of three elderly members of a devout Catholic family have reached Pope Francis at the Vatican, a priest told grieving parishioners at a service held for the victims.
During a Tuesday night Mass of peace at the Our Lady Help of Christians Church in Newton, Massachusetts, Rev. Dan Riley said Cardinal Sean O'Malley, archbishop of the Archdiocese of Boston, called him from Rome to inform him that he is praying for the victims' family with the pope.
"He was about to go into a meeting with the pope and he promised that he would inform the pope of what happened and that he and the pope would pray out loud together, specifically for the family," Riley said.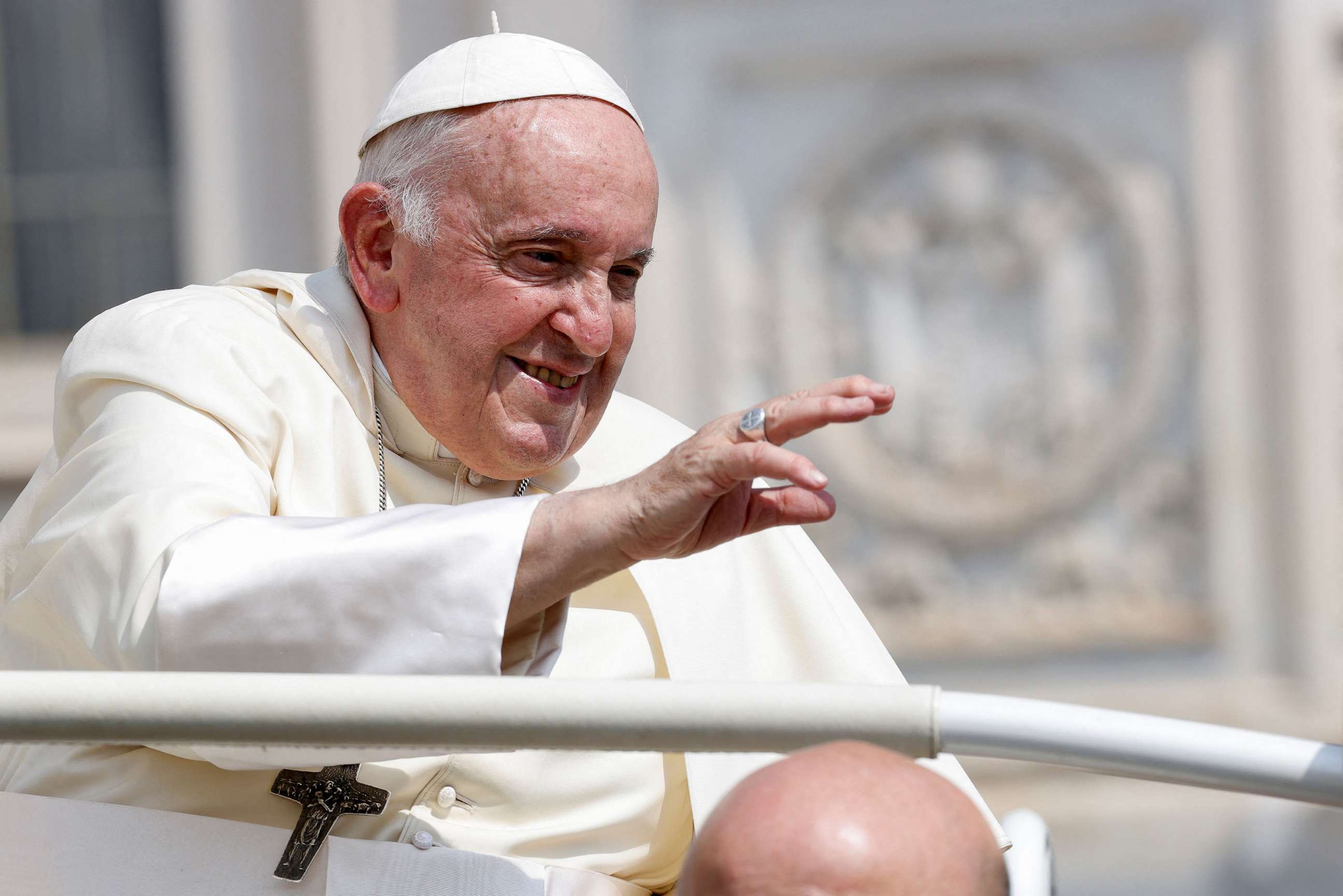 Bruno and Gilda "Jill" D'Amore and Jill's 97-year-old mother, Lucia Arpino, were found stabbed and beaten to death Sunday morning by a church parishioner who went to their home to check on them after the D'Amores failed to show up at a service commemorating their 50th wedding anniversary, officials said.
Terrance Donilon, a spokesman for the Archdiocese of Boston, confirmed to ABC News on Wednesday that O'Malley and Pope Francis prayed together for the victims of what O'Malley described in a statement as "brutal and senseless murders."
"They loved Christ and the Church. On the day of their murders, Gilda and Bruno were to celebrate their 50th wedding anniversary at Our Lady Help of Christians. They lived their Catholic faith proudly and in service to the Church," O'Malley said in a statement, adding that he plans to offer Mass for the victims at St. Peter's Basilica.
The Mass Tuesday night in Newton drew hundreds of community residents and was held just after the suspect in the triple homicide, 41-year-old Christopher Ferguson, pleaded not guilty at an arraignment in Newton District Court to one count of murder and two counts of assault and battery with a dangerous weapon causing serious bodily injury.
The single murder count is based on an autopsy by the state's Office of the Chief Medical Examiner, which ruled 73-year-old Jill D'Amore's death to be a homicide, Middlesex Assistant District Attorney Nicole Allain said in court. The autopsies for Jill D'Amore's husband, 74-year-old Bruno D'Amore, and her mother, 97-year-old Lucia Arpino, were expected to be completed Tuesday and prosecutors said they anticipate filing two more murder counts against Ferguson as early as Wednesday.
A motive in the case remains under investigation though police have said the home invasion and killings appeared to be a possible "random" act of violence.
Ferguson attended the hearing via Zoom. His attorney, Dmitry Lev, did not object to the prosecution's request to hold Ferguson without bail.
Middlesex County District Attorney Ryan disclosed at a news conference this week that the autopsy performed on Jill D'Amore determined she suffered more than 30 stab and blunt force trauma injuries, primarily to the upper part of her body and head. The prosecutor also said investigators found obvious signs of an intense struggle in one of the bedrooms of the D'Amore home, including broken furniture and a crystal paperweight covered in blood.
A friend who went to the D'Amore's home just after 10 a.m. on Sunday discovered the bodies of the three victims in the same bedroom, Middlesex County Assistant District Attorney Nicole Allaine said at Ferguson's arraignment.
Police found signs of a forced entry in the basement of the D'Amore's home and bare footprints matching those of Ferguson on the tile floor of the residents, Allain said.
Ryan said video surveillance footage from a home near the D'Amore residence captured Ferguson in the neighborhood at 5:20 a.m. on Sunday. He was shirtless, barefoot and walking with a staggering gait.
Ryan said several Newton police officers recognized Ferguson from prior contact with him. She said Ferguson is believed to live at a residence four-tenths of a mile from the D'Amore home.
A neighbor of the suspect told ABC Boston affiliate station WCVB that Ferguson "struggles with mental health issues."
Ferguson's next court date is scheduled for July 25.